A Twitter user @Pabloayodeji who insulted a lady @missmoshiku, he took on a date because she refused his proposal has now apologised.
He took a girl out to see a movie and afterwards came on Twitter to call the girl names, saying she was broke and telling her if she was hungry, she should have said so.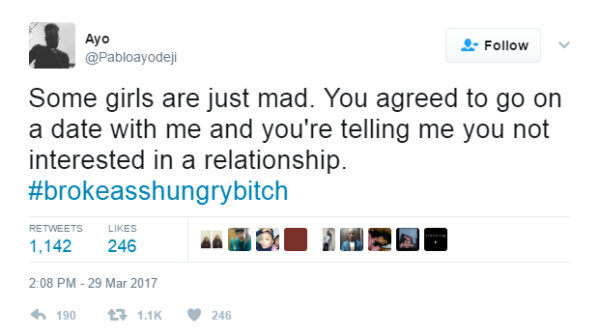 This obviously didn't sit too well with the lady as she had an epic reply for him. She wrote a breakdown of their date, showing how much he spent and also included a screenshot of the money she refunded him for their date, which was more than he spent and asked him to keep the change.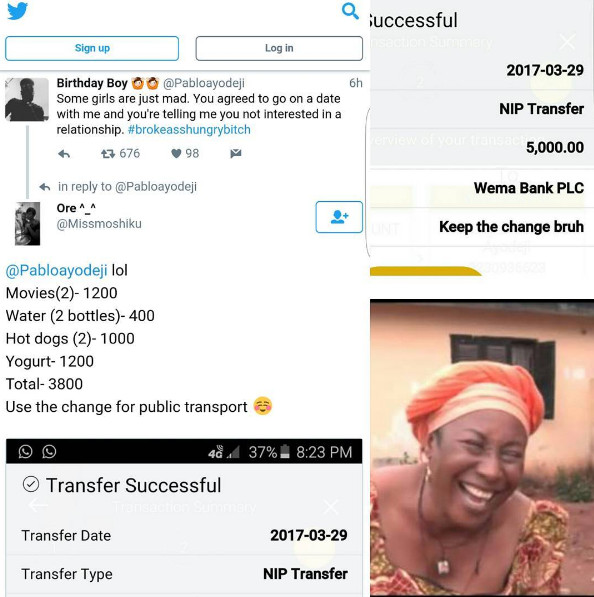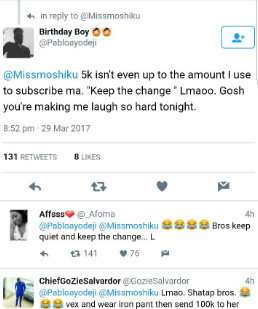 On seeing this Twitter NG went wild and it's been trending all day. The guy has now publicly apologised to her, saying his feelings were hurt because he felt she was a bit too harsh on him and was sorry for his actions. He also went ahead to refund the money she had sent to him earlier on.