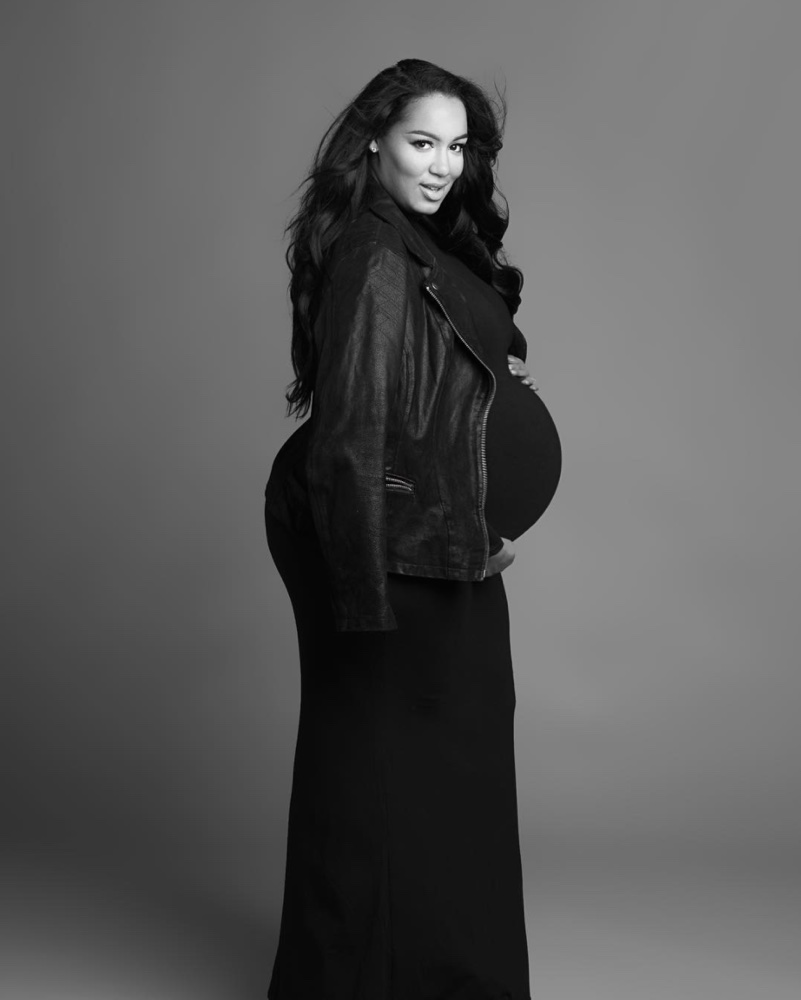 In today's BN Style Your Bump series, we have a curvy/plus size style blogger, Rochelle Johnson of beauticurve.com – so it's really just a hybrid of our classic BN Style Your Bump series and our new BN Style Your Curves series, check it out here.
Styling your baby bump as a curvy girl isn't so different, the same maternity styling tricks work for all shapes. To make things a little simpler, we're sectioned each tip with photos as examples. Be inspired!
Pregnancy Announcement Photos
Glam Mama Maternity Photos!
Tips on Styling the Bump
Thigh-High Slits & Shorter Hems
If your legs are part of your best assets, flaunt them! When styling your body type at any shape, preggers or not, remember to expose your slimmest parts and enhance your best features and you'll be fine!
Her legs are slim so the thigh high slits and shorter hems help her flaunt that. High-waisted looks are great as well. The point between her bust and belly is currently the slim part of her torso, the high waist styles define that. Add a skinny belt for more emphasis.
For the Love of Dresses
Flared dresses, straight dresses, maxi dresses… We love comfortable dresses (even if you aren't pregnant! Lol). Rock a print, a popping colour or show some skin with exposed shoulders, cleavage or legs. Don't be scared to style your dresses with sneakers/trainers for that sporty look too!
Work it with a Pencil Dress
Don't be shy to give this outfit a try, let your sexy curves come out to play. A few style tips? Be careful with hemlines, you don't want your pencil dress looking too short. You don't have to wear heels, sneakers and sandals look just as stylish with a dress. If you're concerned with exposure, throw a jacket on it!
Flaunt it with a Pencil Skirt
Similar to the tips for pencil dresses, you can make it work, just remember to balance your sexy with a bit of comfort if you're not into 100% exposure. Jackets work here too! Wearing a jacket helps balance exposure, volume and sexiness. It's a great way to style your bump because it reduces attention on your baby bump without completely hiding it.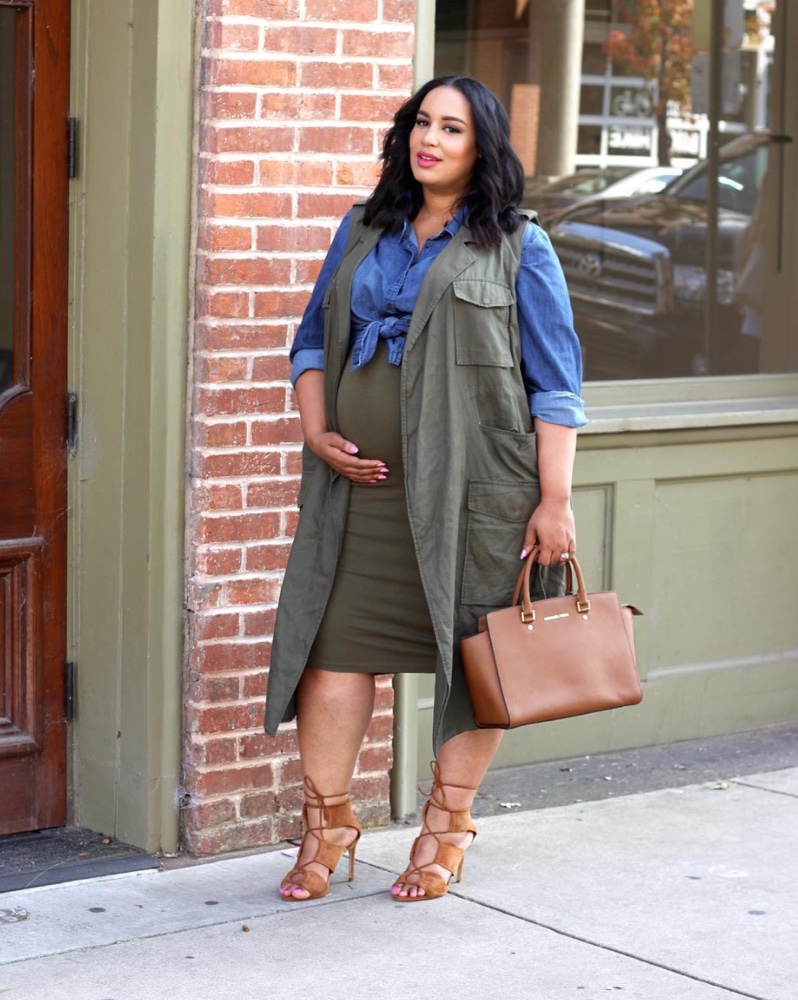 Trousers & Jumpsuits
A loose fit top over skinny jeans is always a good look and a jacket works fine too. Remember to try maternity style jeans depending on how big your bump is (just so you're stylish and also comfortable).
Flared Skirts
Flaunt your legs in a cute flared skirt. Don't forget to look out for high waist skirts too, to emphasise your waist and give you a balanced, figure 8 shape.
Pregnancy Fitness
It's important to stay healthy at any size. Keep your heart rate up and get your blood circulation going with physical activities that'll make you healthy and keep you in a good mood. We'll speak more on that in another post.
He's Here, Her Favourite Accessory!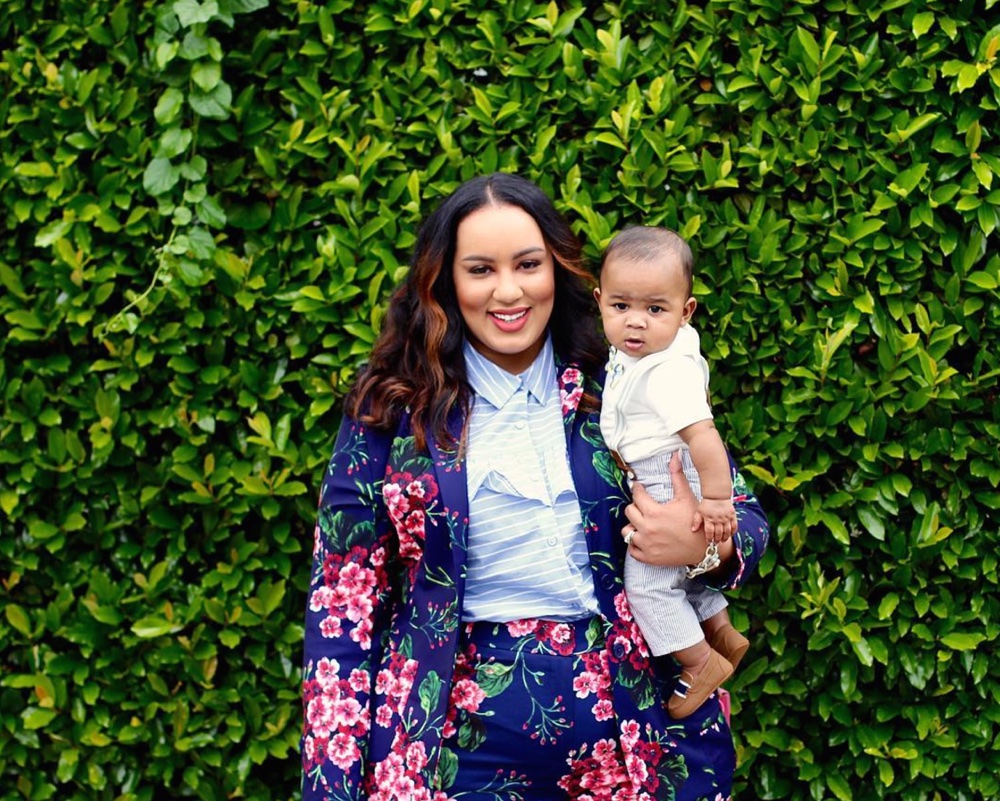 That wraps it up for today's BN Style Your Bump. Don't hesitate to suggest who you'd want to see in our next edition and share your thoughts on today's feature in the comment section.
And if you'd like to be featured, send an email to [email protected]!