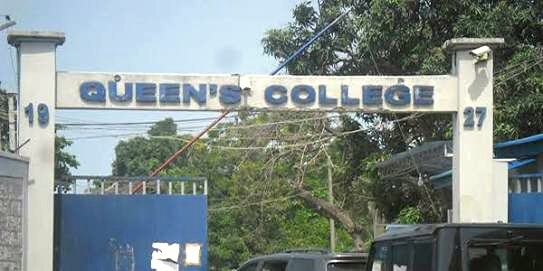 This is really heartbreaking.
The Queen's College health crisis has claimed its third victim – an orphan, Praise Sodipo, who died at Lagos State University Teaching Hospital, Ikeja.
PUNCH reports that Dr. Frances Ajose, the President of the school's Old Student's Association and Dr. Jide Idris, the Lagos state commissioner for health confirmed the tragic development.
Praise has been on life support at the hospital and passed on Thursday night.
"Yes, another pupil died. She was the one in critical condition. I received a call around 1am on Friday about the death. I don't have much detail yet," Idris said.
About 1,222 students feel ill as a result of what the state government called a bacterial infection spread through contaminated water.
The first case of illness was recorded in January 16, 2017. Over a dozen students were hospitalised.
The students reported to the sick bay complaining of abdominal pain, fever, vomiting and diarrhoea.
Vivian Osainiyi and Bithia Itulua who were in Junior Secondary School 2 and 3 respectively, passed away as a result of the illness.
The federal ministry of health had ordered an investigation into the case but the principal of the school Dr. Lami Amodu denied the health crisis, adding that people are trying to bring the reputation of the school down.
The principal was later transferred from the school.
"She was one of the first set of students that fell ill. She was an orphan. She went into a coma and was on life support, before she eventually passed on. That has made the death toll to be three now," one parent said.
Idris as well as other stakeholders had also advised that the school remained shut, however, the school management directed JSS3 and SSS3 students to resume.
One of the parents whose child was also hospitalised but has now been discharged, said the case should be investigated and prosecution should follow.
"This should not be swept under the carpet. There have been three deaths because of the carelessness of one person (the principal, Amodu). We have lost these promising ones and their families are now in sorrow. This case must be probed and all those involved brought to book," the parent said.