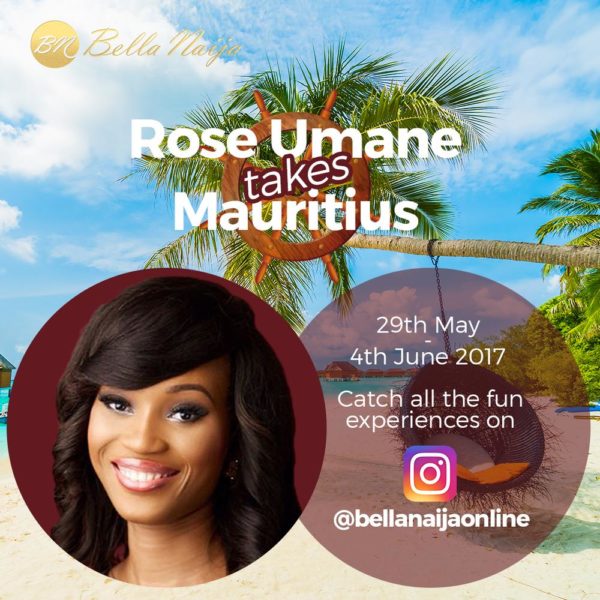 Hey guys, Rose Umane here.
Guess what? I will be traveling to the exotic Island of Mauritius for 5 heavenly days.
I am so excited as this trip is coming at a time I need a vacation in a beautiful and serene environment.
Funny enough, I was having a conversation recently with a friend of mine getting married soon and we got talking about her honeymoon destination. In the course of our research, we stumbled upon the island of Mauritius.
Mauritius is so beautiful. It is an island nation characterized by its sapphire-blue waters, beaches, luxury resorts, spas, amazing hotels and more. The island is close to Madagascar, so, it is known for its wildlife tourism.
It is the perfect place for a destination wedding, honeymoon, romantic getaway or vacation with bae, friends or family. What's more, it is quite affordable compared to other tourist locations and visa is gotten on arrival… So stress free?
Here is a glimpse of the wonderful island, I really can't wait to soak this all in.
My trip is being sponsored by  Mauritius Tourism Promotions Authority in collaboration with Once Upon A Destination.
Once Upon A Destination is a luxury events and lifestyle management headed by Seyi Olusanya, an inveterate event organizer.
Once Upon A Destination Seyi and her team specializes in curating the most beautiful experiences for her clients whether it is an intimate understated but lavish private dinner, a large elaborate wedding, a honeymoon or a travel experience like no other.
Some of the activities lined up for my stay in Mauritius include Quad Biking at Domaine de L'etoile, Submarine at Blue Safari, a visit to Pamplemousses Botanical Garden, Sea kart, a visit to Casela World of Adventures and more.

I leave for Mauritius tomorrow, May 29th. Keep up with my trip on social media on our IG handle @bellanaijaonline and the following hashtags #BNxMauritius #getmarriedinmauritius #weddingsinmauritius #honeymooninmauritius #Mauritiustourismpromotionsauthority #onceuponadestinationweddings #onceuponadestination #BNTravel

Mark Twain once wrote, 'Mauritius was made first and then heaven, heaven being copied after Mauritius'. Well, join me in finding the truth behind these words.