Rihanna Honoured at the 69th Annual Parsons Benefit Event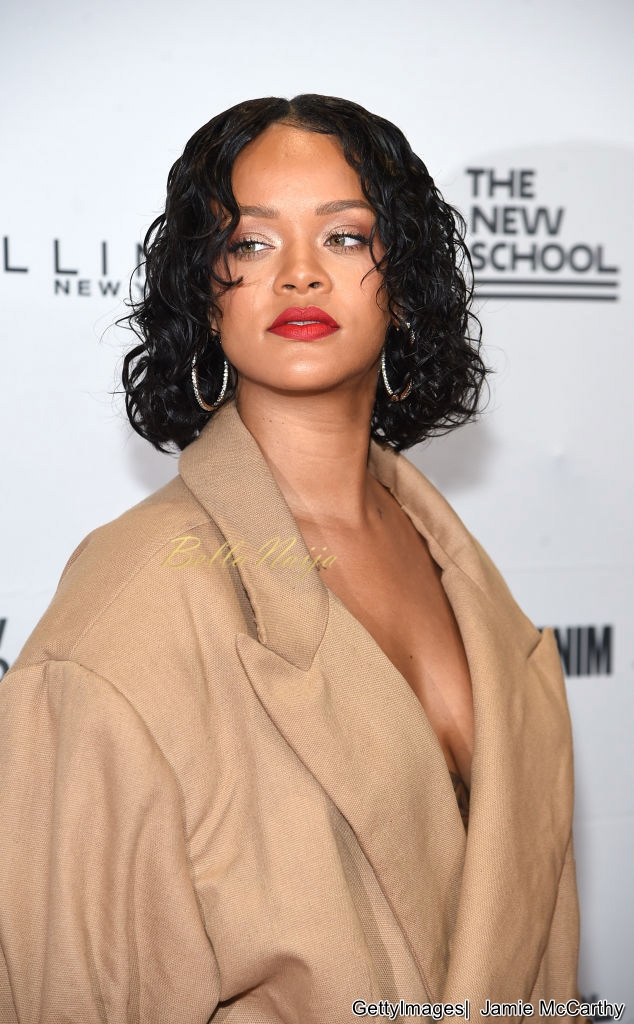 Rihanna attended the 69th Annual Parsons Benefit on Monday night, where she was being honoured for her work both as a designer and for promoting social good.
She wore a double-breasted khaki suit, exaggerated in its oversize proportion, rolled up sleeves and paired with white stilettos. The suit was designed by Matthew Adams Dolan, a bright young Parsons alum whose work was championed by Rihanna.
"I have A.D.D., even when it comes to fashion, so I always want to find something new, energetic, something that provokes something in me that's exciting," Rihanna said on the red carpet when she arrived. "There are the greats, and they'll never not be great, but you always want to find the next—and tonight is all about that."
The singer announced a new partnership with designer Donna Karan to unite their humanitarian efforts. The duo plan to take a few Parsons students to Haiti in the near future to help develop local craftsmanship and continue their respective aid programs.
Parsons also placed a greater emphasis on textile development and the promotion of sustainability in its selection of honorees this year, which also included Karen Katz, the chief executive of the Neiman Marcus Group, and designer Eileen Fisher.
Rihanna was asked by InStyle's reporter what she would have studied if she had the opportunity to be a student at Parsons;
"I mean, only fashion, duh," she said. "I'm not as brilliant as some of these students here, but I would definitely try to fit in with the fashion students."
On if she could teach them one thing, what would it be? "Fabric is key," Rihanna said. "Very important stuff."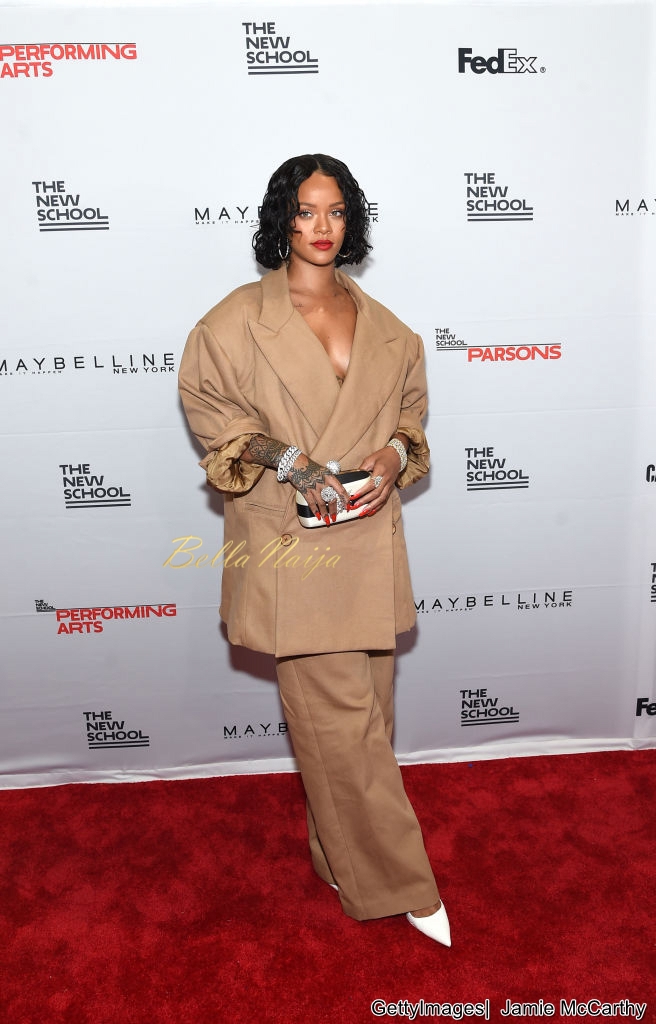 Photo Credit: GettyImages| Jamie McCarthy