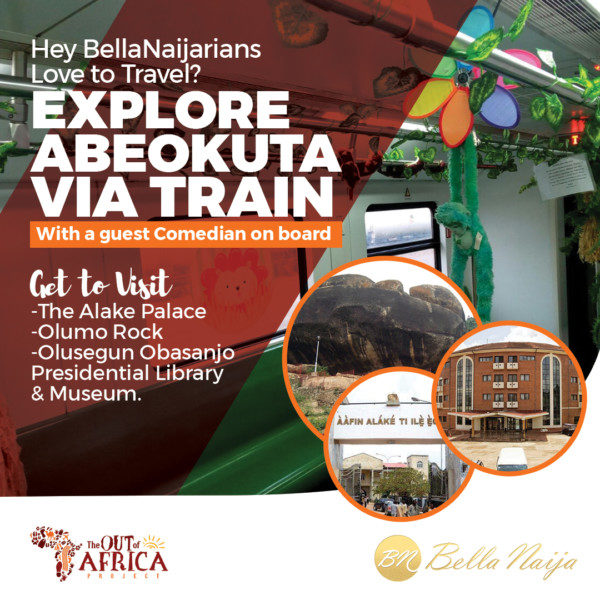 Yes, we have a winner for the #BNOutofAfricaTour.
Last month, we announced that BellaNaija would be giving one BellaNaijarian a free ticket to explore the beautiful city of Abeokuta. This tour is organised by Out of Africa Project in collaboration with Legacy 1995 Nigeria.
With a number of interesting entries on Instagram, the winner is:
****drum rollllllssssss**** @priscaekenimoh with this captivating entry below. We can't wait to hear about all the exciting experiences you will have on this trip.
These are the details of the adventurous trip which would be by a charter train (not used for commercial purposes):
Date: Saturday, June 10th, 2017.
8.00 am: Arrival at the Jaekel House, Nigerian Railway Corporation Premises, Ebute Metta
8.15 am: Tour of Jaekel house Museum
9.00 am: Commencement of train ride
12 noon: Arrival in Abeokuta (Serve light snacks)
12.10 pm: Bus ride to the Alake's Palace
1.30 pm: Bus ride and tour of Olumo rock (including rock climbing)
2.30 pm: Tour of Olusegun Obasanjo Presidential Library
3.30 pm: Bus ride to train station
4.00 pm: Train departure
7.00 pm: Arrival in Lagos.