Hey guys,
A few days ago, I brought you the gist about exploring the beautiful island of Mauritius. I have had an amazing time and I am back to share my experience with you.
First, I would like to thank Mauritius Tourism Promotions Authority and Once Upon a Destination for making this trip possible.
Mauritius is a beautiful island with a population of 1.3million people – probably the population of Lekki alone in Lagos?. It is a plural society where all the ethnic groups present; Hindus, Muslims, Creoles, Chinese and Europeans – live in peace and where all the ancestral cultures have been preserved making it a unique place to be.
An average Mauritian speaks 3 languages i.e. English, French and Creole. One thing that stands out about Mauritians is the peace, contentment and happiness surrounding them.
On Tuesday, May 30th, I arrived Mauritius via South African Airways  and I was driven to the Lux* Belle Mare Hotel.
The Awesomeness that is LUX* Belle Mare Hotel.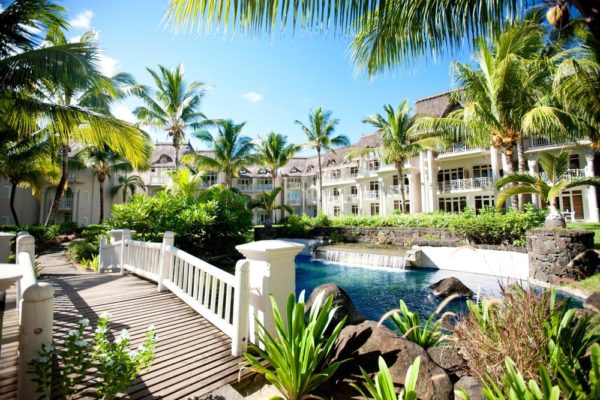 Stepping into the LUX* Belle Mare Hotel reception, I was struck by its luxury and opulence and I immediately understood why the hotel motto is " Go Lux".
The Reception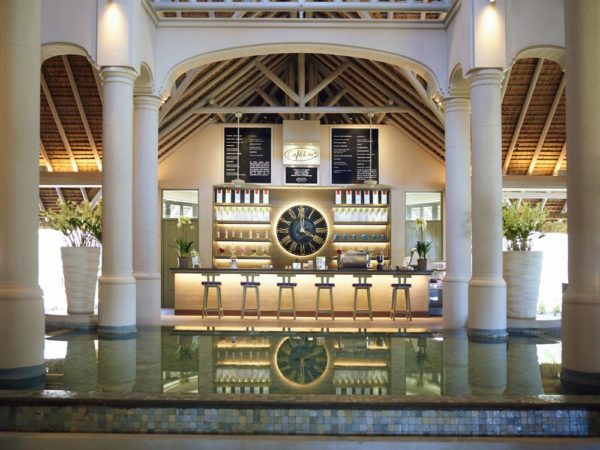 LUX* Belle Mare Hotel is known for celebrating life by delivering consistently on the promise of a different kind of Luxury with hospitality at its best.
On exploring the hotel, I couldn't help thinking that I would like to have a destination wedding here as it is the perfect location for creating memorable experiences.
Class, sophistication and a relaxed atmosphere best describe the style of this hotel and why it is ranked the no 1 on the island. It is ideal for weddings, honeymoons and family vacations.
Day 1
On arrival, I immediately explored the hotel to see what it had to offer.
While exploring the hotel, this spot stood out as the perfect place to pop the 'Will You Marry Me' question to your partner while having dinner close to the beach and watch as the sun sets.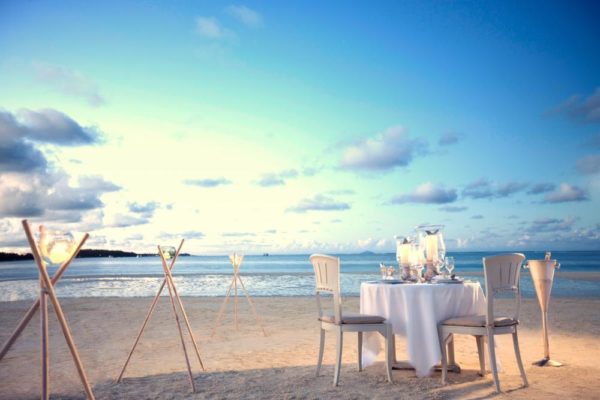 The Beach Rouge Restaurant is another beautiful place to have a romantic dinner. The ambience is magical and sultry at night and warm and colourful during the day.
The Beach Rouge at Night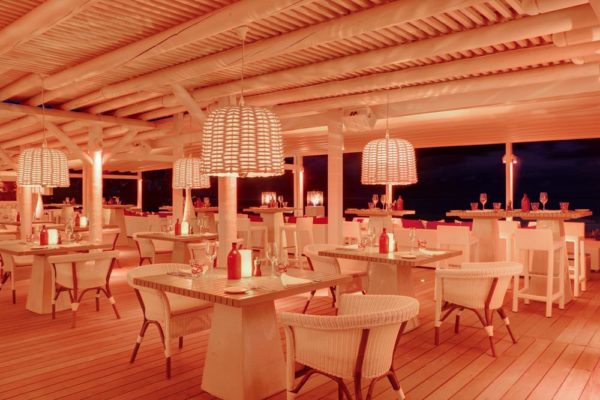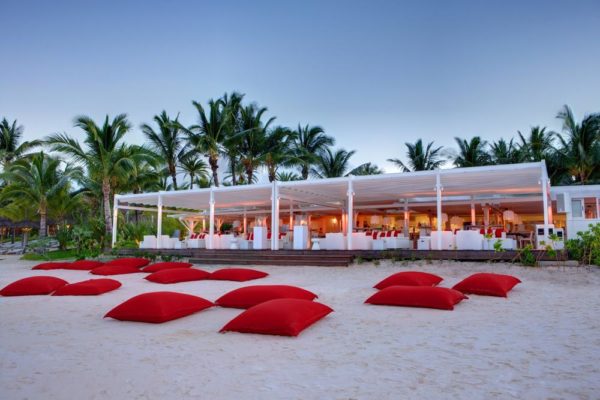 The Beach Rouge during the Day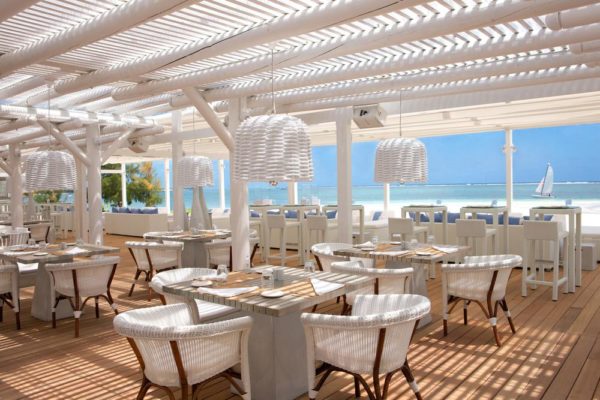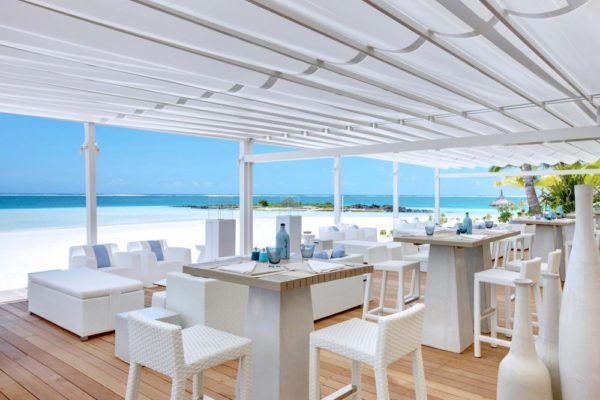 For someone like me who loves food, the LUX* Belle Mare Hotel had various restaurants dedicated to different types of meals i.e. Chinese, Indian, English and more.
Close to the beach is a romantic wedding marquee surrounded by clear water and colorful fish where vows can be exchanged and beautiful experiences created. This is perfect for a beach wedding or if you desire an intimate and private event. The marquee is a 400 seater capacity i.e. it can conveniently host 400 of your guests. And ofcourse, there is the exotic food Mauritius is known for. So, your guests get to enjoy something different from the norm, however, if you are particular about having your Nigerian party jollof rice, that can also be arranged ?.
The LUX* Belle Mare Hotel has various packages for weddings which covers legal fees, food menu, cake, wedding ceremony with the state officer, wedding set up, bridal bouquet, live musicians, hair & make-up, spa session, photography, floral decoration and many more. All you have to do is just get to LUX* Belle Mare hotel and they will take care of your wedding ceremony from start to finish.
This particular spot at the hotel can be used for other types of event e.g birthday parties, bridal showers or as a photo-shoot location.
For a honeymoon, the LUX* Belle Mare Hotel has got you covered with its various facilities such as the honeymoon suites, spa, swimming pool and a wonderful ambience.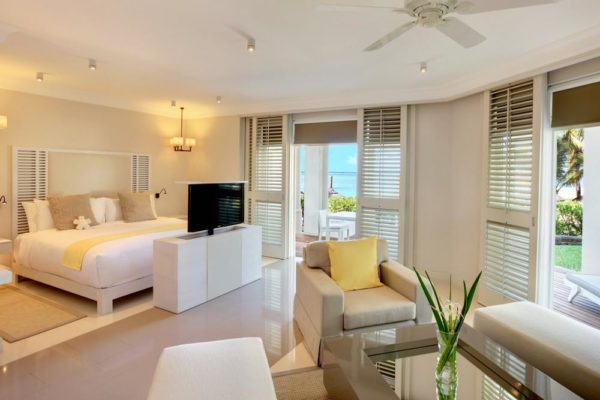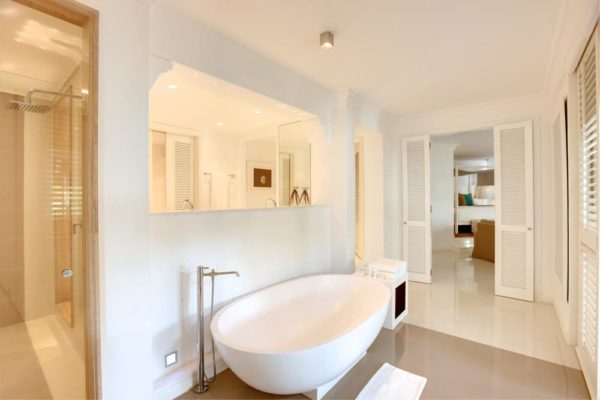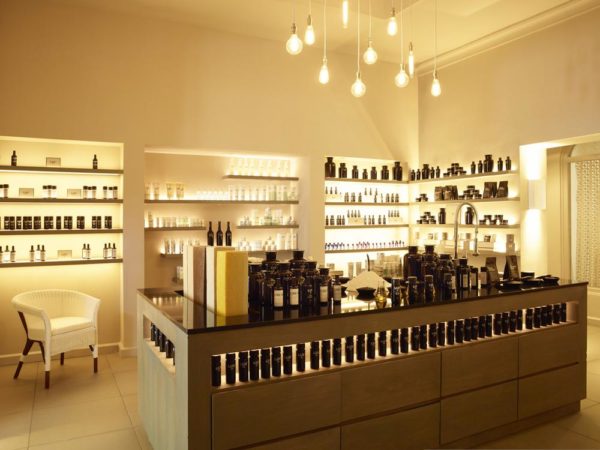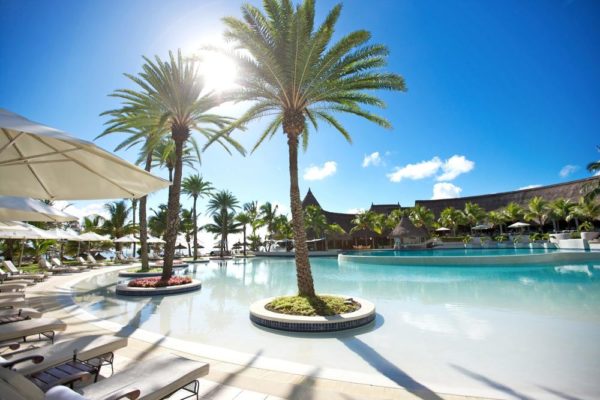 After having a wonderful time exploring the beauty of the hotel, I had an amazing dinner at the restaurant.
Day 2
The next day, the team and I had a light breakfast at the LUX* Belle Mare Hotel Main restaurant and then visited Domaine de L'etoile.
At the Domaine de L'etoile, we went quad biking which means driving the quad bike up the beautiful mountain which was such a fun activity after I conquered my fear of driving a bike.
Ile des Deux Cocos was my next stop after quad biking. Ile des Deux Cocos is a lone island built by Governor Hesket Bell as he wanted a place he could host private parties. So, this place gives the privacy and exclusivity you desire for your event.
We got to the island by boat and I couldn't help noticing how clean, blue and clear the water is. I could see the plants at the bottom of the water.
Stepping on the island, I was welcomed with refreshing towels and a welcome drink.
Nestled amongst the trees on Ile des Deux Cocos, lies the magical "Follies" Villa. This is a place of true magic and beauty, which has been used for glamorous and luxurious events. The villa's architectural style is a unique mixture of various influences and styles; a clever mix of British and Moorish architecture with a Mauritian-style interior.
Dreaming of having a destination weddings on an exotic island with friends and family? Ile des Deux Cocos is the place to be as it guarantees that your dream comes true with its Moroccan tents, the beach chairs (capacity of 400 for your guests), the white sands, the water, the honeymoon villa, the exotic meals, music and more.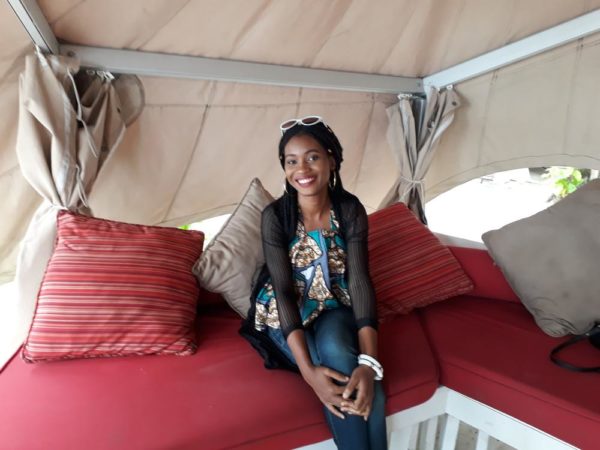 Watch the video below to see how this island was transformed for a night party. Simply amazing!
And of course, I visited the Moroccan styled villa perfect for a honeymoon. It is a 2 bedroom villa with a swimming pool, a relaxing rooftop and a sitting room all for one person (with his family) to access. It is like having the whole island to yourself. The intimacy and exclusivity are top notch.
One thing I love about Mauritius is the food, they are very particular about their food and a rich buffet was laid out for us for lunch.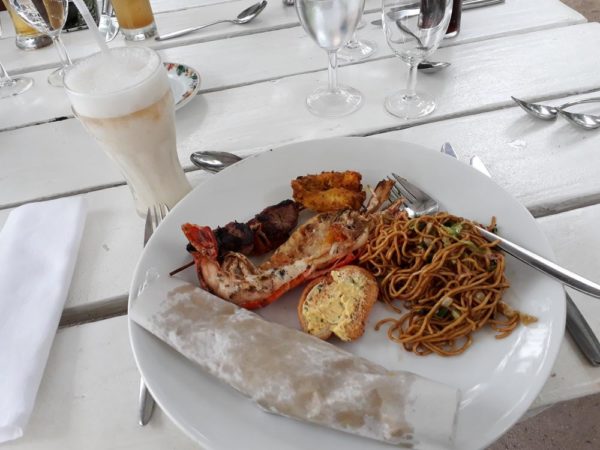 Day 3
On the third day, we visited the Casela Wildlife Park and Nature Reserve where we had an amazing time enjoying nature and seeing animals like Birds, Llamas, Tortoises, Monkeys and Lions.
The Casela Wildlife Park and Nature Reserve is a fun activity to include in your itinerary when in Mauritius. You could take your kids there or you could treat your bridesmaids to a visit at the Casela Wildlife Park and Nature Reserve.

Afterwards, we had a nice lunch at the Château de Labourdonnais. In it is a grand mansion surrounded by a beautiful orchard and beside it a restaurant that served the most delicious meals. This is another wonderful proposal/engagement location.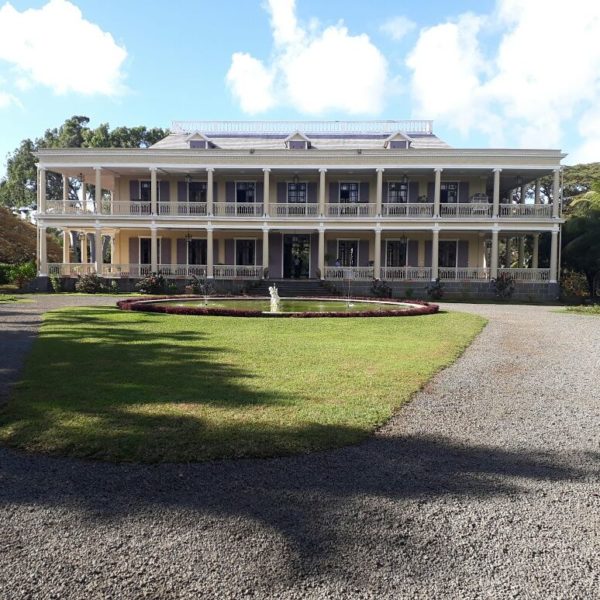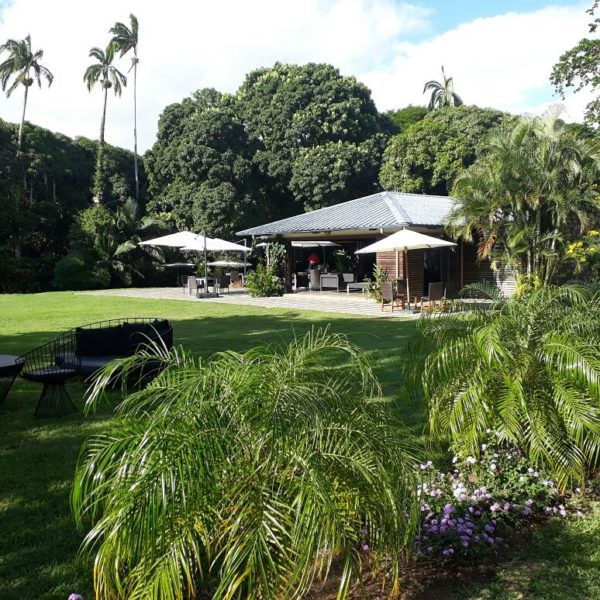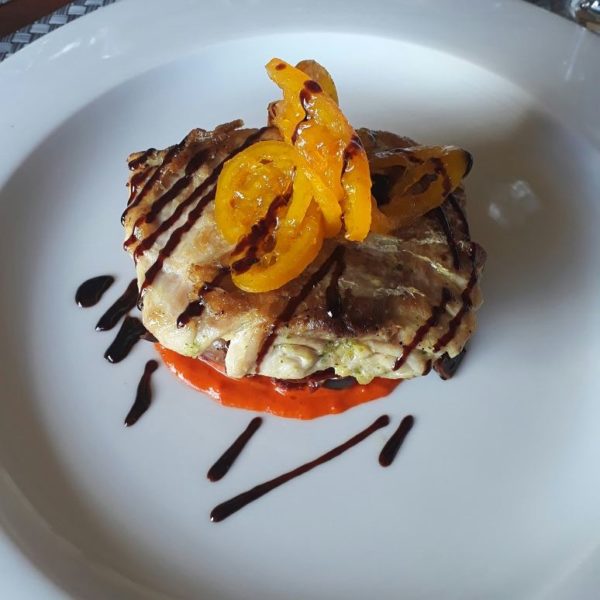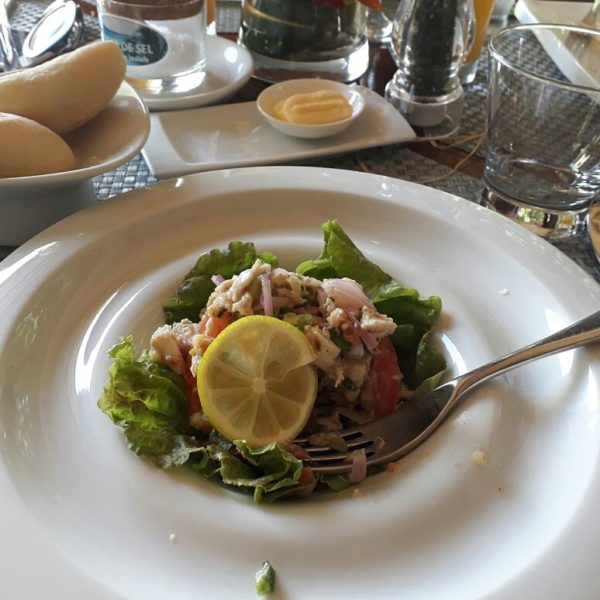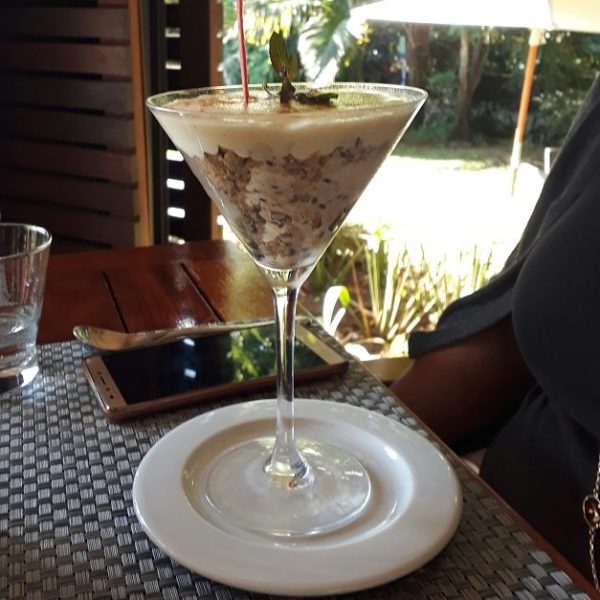 Watch out for the concluding part of my exciting trip to Mauritius.
See more about my trip on social media using this hashtag #BNxMauritius
To know more about these beautiful places, check them out on social media.

LUX* Belle Mare Hotel
Instagram: luxbellemare
Twitter: LUXbellemare
Facebook: LUXBelleMare
Ile des Deux Cocos
Instagram: iledesdeuxcocos
Twitter: IleDesDeuxCocos
Facebook: Iledesdeuxcocos
Looking for someone to plan your destination event/trip or you would like to book any of this exciting venue? Contact Once Upon A Destination.
Email: [email protected]
Instagram: onceuponadestinationhq