One fashion trend that will never go out of style is Ankara. The bubbly colours and vibrant designs are almost irresistible.
Usually in more corporate office settings, ankara is worn to work only on easier days; Fridays and Saturdays. But the question is how do you rock ankara to work through the week without looking too casual or too simple? BN Style to the rescue!
Most modern offices and creative workspaces allow Ankara as work outfits, thereby allowing our BellaStylistas thrive and express their African styles. So for ankara lovers, here are some style tips to wear ankara to work everyday of the week.
Monday
It's a new week and you're ready to get serious work done, pair an Ankara piece with neutral colours, minimal jewellery and light make up. This will make your outfit look less dramatic and easy on the eyes, remember divas do business, not drama.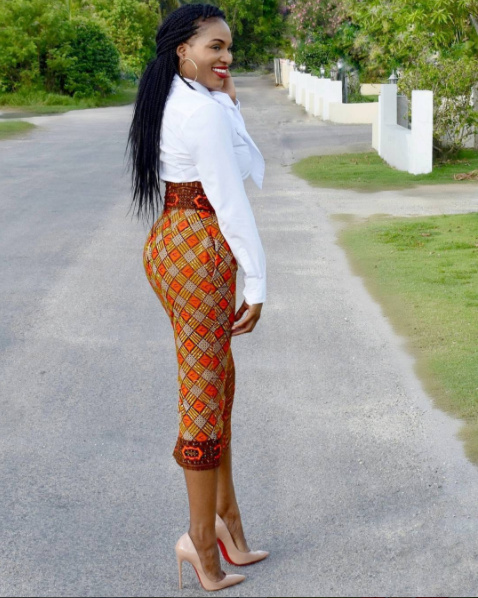 Tuesday
Strut into your day with confidence and grace. Keep things classy and easy with an Ankara jumpsuit with chic accessories to complete your look.
Wednesday
Happy hump day! If you need some motivation for the week, a printastic outfit can work that out. It's okay to wear colours, bright outfits will uplift your mood (or maybe even your colleague's mood as well!)
Thursday
Can you feel the weekend coming? Show up to work looking ready for the weekend in a breezy outfit like this that's suitable for Thursday errands. Mix and match your prints with solid colour to give your outfit a focal point.
Friday
TGIF! We've got two options for the fun loving BellaStylista, who needs the perfect outfit that can transcend day to night. If you have happy hour plans after and you work in a more corporate environment, Akousa Vee's double breasted shift dress is a great option.
However, if you've got plans and you work in a more relaxed office space, wear an outfit that you can totally slay in! We love this look by Rhonkefella, it's fun and flirty, just what you need on a Friday night!
Read more fashion tips on BN Style, here