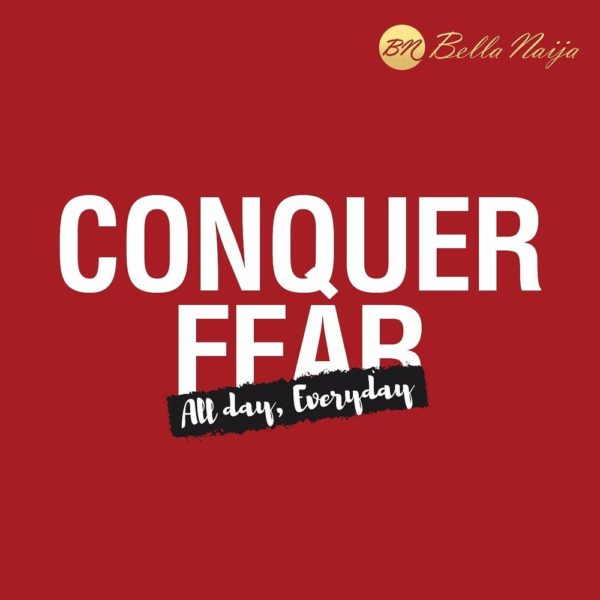 Happy New Week BellaNaijarians!
Do not let fear rule you, it will end up ruining your life.
Do not let the fear of what might happen or not happen make you do nothing to change the situation to your favour.
No doubt, fear will come, but you must rise above it, use it as fuel to achieve your goals.
Never loose focus of your goal, even when you are afraid; that way, you rule over fear.
Cheers!