Nigerian fashion publication, A Nasty Boy has been receiving tons of international media attention since its launch. From CNN, Hunger Magazine, to Marie Claire, Dazed and Confused to now i-D Magazine, the magazine continues to score more and more international features on its boundary-pushing approach!
The magazine's Founder and Editor, Richard Akuson spoke extensively with i-D Magazine's Assistant Editor André-Naquian Wheeler where Richard opened up on growing up different in Nigeria, the idea behind A Nasty Boy and how Lagos is morphing into a fashion capital.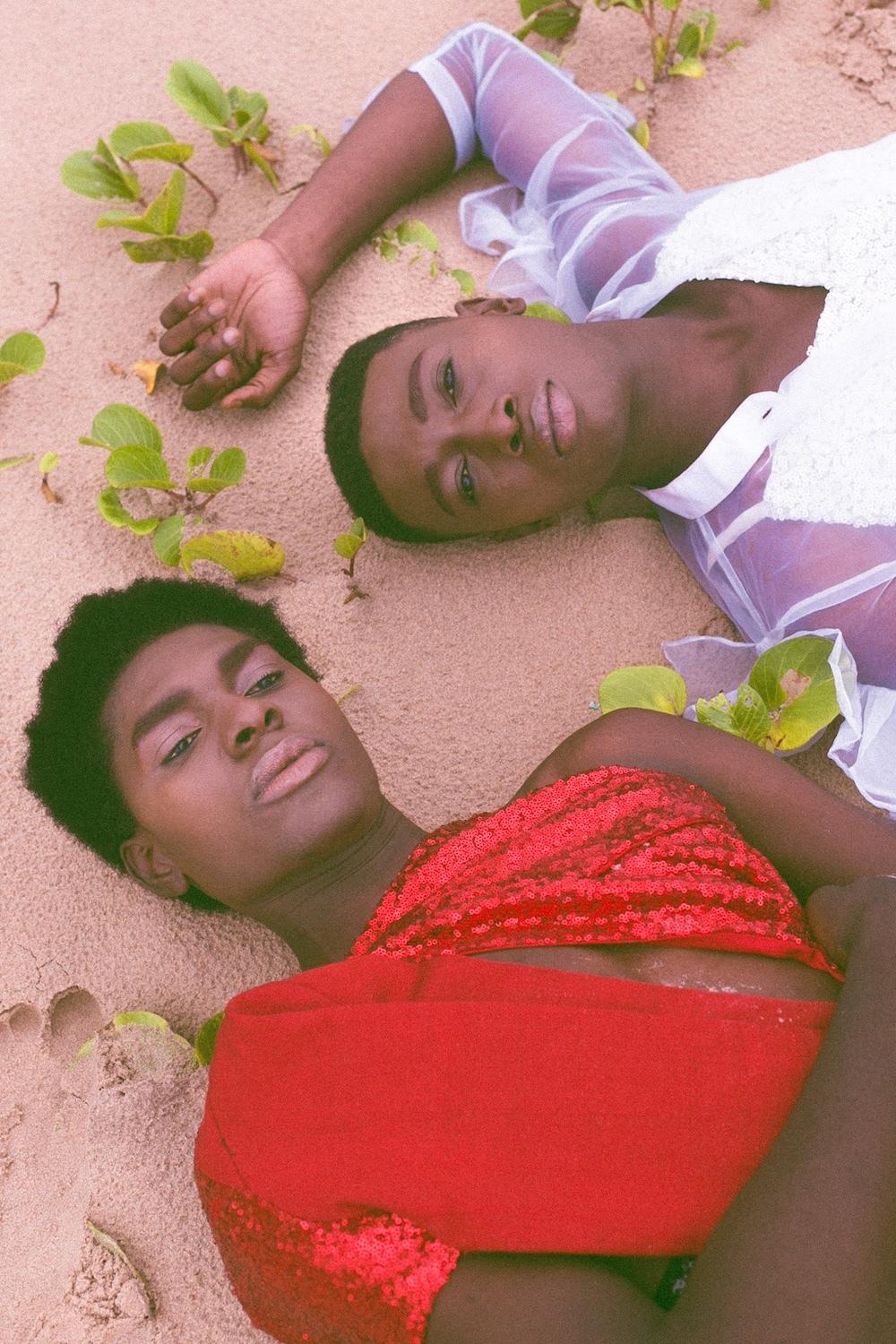 The feature was accompanied by an exclusive editorial by A Nasty Boy called 'Nowhere to Call Home'. The visual story was shot by Terna Iwar and creatively directed by Akuson on location here in Lagos.
On the birth of A Nasty Boy
Working in the Nigerian media for some time, I realized first-hand how much Nigerians were averse to "difference" in whatever shape or form. We're a conservative country that is very comfortable in the things we hold as standards, so anything that differs from the perceived norm is seen as a threat. Similarly, as a young boy growing up here, I was bullied and called names because of these perceptions.
A Nasty Boy came about as a result of some of these personal and general experiences. They made me realize that no one's world view will change if fashion sits back and lets archaic, non-progressive traditions dictate what is alright. I decided to put up a fight through a platform that challenges the norms, and ultimately provides room for otherness to thrive.
On the meaning behind the title?
I wanted the name of the publication to be honest in its representation of "the other." I wanted it to be unapologetic, disarming, and right-in-your-face. A Nasty Boy seemed to carry these sentiments the most.
On what it's like to work far away from the traditional fashion hubs of the world
Lagos is an amazing example of an emerging fashion capital. We have designers who are exporting their fashions to the rest of the world and a thriving fashion week that has caught the eye of some of the most elite fashion personalities and media worldwide. But like every other emerging fashion city, we are very much behind. There's so much we'd like to do with A Nasty Boy in terms of content, the talents we work with, and just general access. But the biggest pro would have to be the rawness of the Nigerian fashion industry.
It is passion driven with a small, but growing, crop of top-notch talents. There's a rare opportunity to discover a new talent and grow with that talent as they find their footing. That said, we'd love to be part of the global industry while championing our stories from within. The dream is someday being invited to a Chanel or Vetements show, being able to see the pieces up-close and give our perspective to our audience.
Read Richard's full interview here.