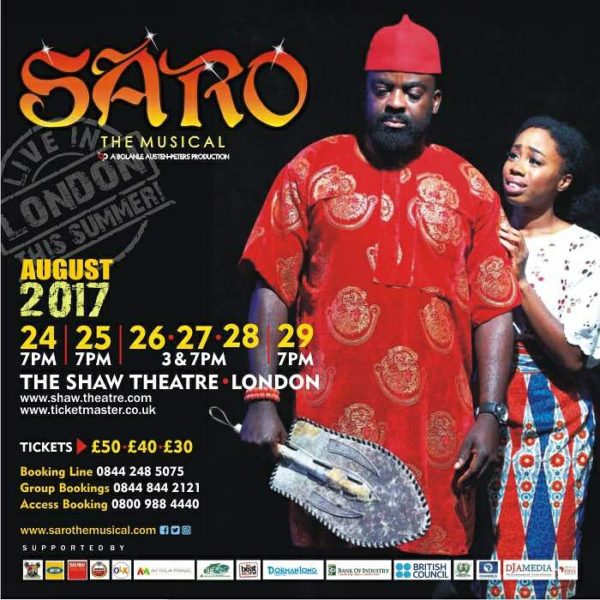 The highly anticipated award-winning Nigerian musical play, 'Saro' premiered yesterday to a rapturous audience at the prestigious Shaw Theatre, West End, London.
Produced by Bolanle Austen-Peters Productions (BAP), and sponsored by the MTN Foundation. 'Saro the Musical' is a rich showcase of Nigerian arts and culture. Set in modern Lagos, 'Saro' is a celebration of migrants to the economic hub from other parts of Nigeria, with a focus on four talented young men who face a series of challenges as they chase better fortunes in the 'city of dreams.'
Dressed in lovely, colourful costumes that showcased the best of Nigerian fashion, the cast and crew provided a thrilling spectacle. Giving life to the musical with well-choreographed dance steps and songs which incorporated a mesmerizing fusion of African and Western sounds such as Afro-beat, Highlife, Juju, Apala, hip-hop, and Jazz. The show closed to a standing ovation and delighted calls for an encore. Lovers of the stage can still catch the upcoming shows by buying tickets from Ticketmaster here.
Date: August 24th – August 29th, 2017
Time: 3.00 pm & 7.00 pm
Venue: Shaw Theatre, West End, London
The Executive Producer and Director, 'Saro, the Musical,' Bolanle Austen-Peters expressed confidence that audience in the UK, Nigeria and across the world will continue to enjoy a fantastic time.  She said:
Our experience clearly shows that Nigerian stories resonate. People want to see and hear tales of our beautiful culture. For a long time, our stories were told by others. Now, with productions like 'Saro', The Musical – written and produced by us and executed by a 70 member cast and crew; we are taking ownership and telling our own stories in a way that only we can.

Speaking about the project, Nonny Ugboma, Executive Secretary, MTN Foundation, noted that "Nigeria is witnessing a revival of sorts in the quality and popularity of theatre and we are honoured to be part of this renaissance. We successfully partnered with BAP productions on the premieres of two musicals – 'Waka and 'Kakaadu', which premiered in Lagos, London and Johannesburg. We look forward to a successful run with 'Saro'".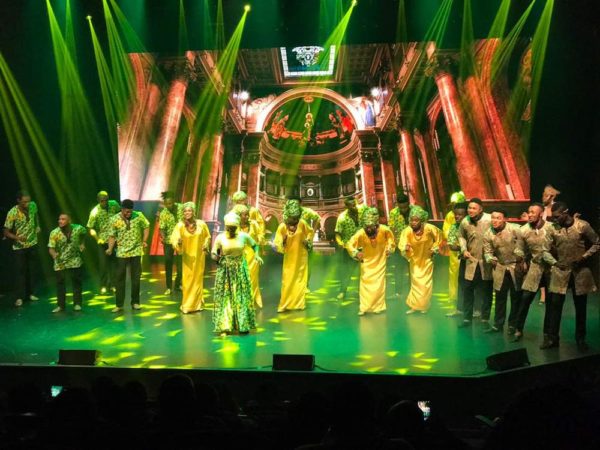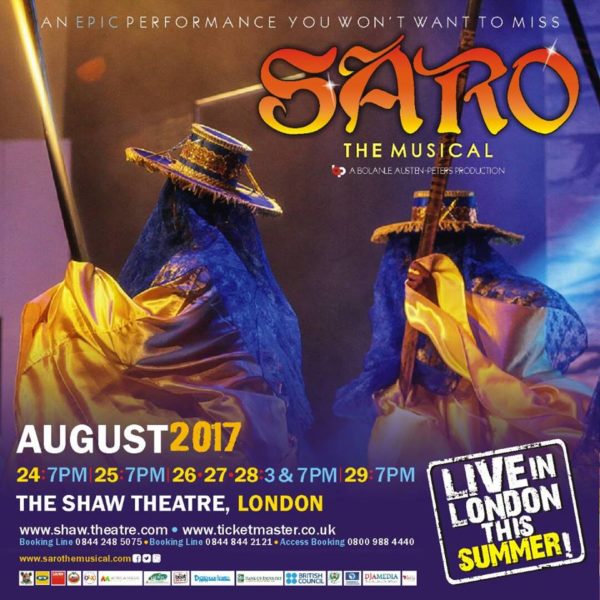 ——————————————————————————————————————————————————————
Sponsored Content