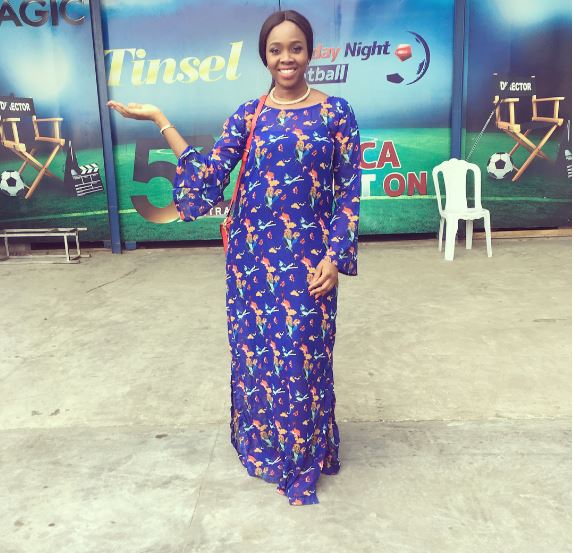 Award winning TV host and Lawyer Ariyike Akinbobola is the latest member of the Tinsel cast!
This will be her second acting role on a big production. Ariyike also revealed on her Instagram page that she actually auditioned for a role on Tinsel 7 years ago, and she just got a call back this year.
How amazing is that? This just goes to show that what is destined for you will eventually be yours even though it may not come at the exact moment you need it, never lose hope.
Say hi to Amaka's Lawyer on Tinsel – Meeeeee!!!! My second acting role on yet another huge production. My first role was when I acted as Dorothy (Chief's secretary) in Lekki Wives now I'm on Tinsel as in TINSEL. Both roles I auditioned for without knowing anybody. I auditioned for Tinsel almost 7 years ago and I just got called this year, I even almost forgot I ever auditioned.

There are times where we want things to move a little more quickly but God just wants you to wait because his timing is always the best. He has made all things beautiful in its time and even if he made certain things happen when you wanted them to happen, you may never really appreciate the opportunity. With God, time is never meaningless. He never forgets his Children.

Whatever it is that you've been asking God for, just remember that he hears all and knows all. He will give you what's yours in his own time because his ways are not our ways. I'm officially telling you guys that I'm accepting scripts so pls hola at your girl. It feels good to hear my kids say "My Mummy is a Lawyer, TV Presenter and an actress". ?Say hello to the new actor on the block – She is the Queen of dance, the Duchess of TV, the mic controlling M.C and your favorite slaymama – The Lady Ariyike.