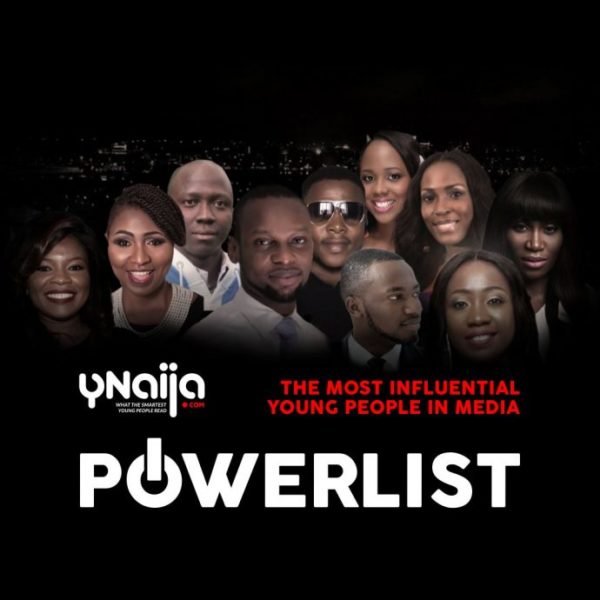 The #YNaijaPowerlist – a roll call of the most powerful Nigerian influencers under the age of 40 – for 2017 is out.
For the Most Influential Young People in Media category, BellaNaija's founder/CEO Uche Pedro was named alongside Stephanie Busari of CNN, Idris Akinbajo of Premium Times, Linda Ikeji, Kemi Adetiba, among others.
Here's what the young people's internet newspaper wrote:
Uche Pedro
In 2006, Uche Pedro started a personal blog. It soon grew to become a fan favorite, covering issues relating to lifestyle, celebrity, and style. Today BellaNaija.com is one of the most recognisably Nigerian brands with visitors clicking in from all over the world,- over 10 million page views each month. Pedro prefers to keep a low profile but the impact of her work does all the talking. The style, beauty, and lifestyle divisions have been spun off into pseudo-verticals, with distinct identities. And of course, there is the ever popular BellaNaija Weddings.
Thank you BN Fam for your love and support all these years.
See the full list below:
Idris Akinbajo
Idris Akinbajo and Premium Times are an ideal fit. He has scored several awards for his in depth exposes on corrupt practices. Premium Times has continued to lead the field in terms of investigative political and economic. Having worked for years with Dapo Olorunyomi, replacing him as managing editor is only a natural progression. Akinbajo is responsible for providing leadership that ensures that the lid isn't kept on any public deal of national interest. Premium Times under his watch has been alive to this responsibility.
Morayo Afolabi-Brown
For a while now, The View, the female led breakfast chat show modelled after the US network mainstay has been the most popular content on its time belt, on television. This, according to those who would know. Morayo Afolabi-Brown makes this happen every single day. Because merely hosting a top rated talk show would be quite mainstream, Afolabi-Brown has a day gig as the director of television programmes at TVC, creating content for broadcast on three independent channels.
Eromo Egbejule
As the West's Africa coverage moves beyond war torn zones and a crippling single story, it has become imperative to have as many local voices telling the continent's stories; good and bad on a global level. Eromo Egbejule presently fills this need. With reporting that has appeared in mainstream media such as The Washington Post, Forbes Africa and Guardian UK, Egbejule has helped shine the light on hitherto uncovered Nigerian stories. He is a recipient of the 2017 BudgIT media fellowship.
Stephanie Busari
Donald Trump may label CNN fake news but the woman responsible for the multimedia digital Africa coverage as head of the Nigeria/West African bureau has hardly but a wrong foot forward. As head of CNN's Nigerian operation, Busari has worked on some of the biggest news and lifestyle stories coming out of Africa. CNN is fast gaining a more human face and respect whilst Nigeria is getting a fairer representation all because of Busari's doggedness in shining the light on the myriads of opportunities hidden within the country.
Linda Ikeji
Everybody (and their mother) still visits the Linda Ikeji blog for the latest news, gist and gossip. Since the last time she was on this list, Ikeji has doubled down on her efforts to seize control of all media with her online television, radio station, music service and social networking platforms. These services have helped create hours of original content and has kept scores of young Nigerians engaged and gainfully employed.
Kemi Adetiba
What do you do after directing the highest grossing Nollywood film ever at the cinemas? When you are Kemi Adetiba, you pass on the sequel and dive straight into the under plumbed waters of online television to create King Women, a pro-feminist, life affirming series of intimate interviews with some of the most interesting Nigerian women. King Women instantly announced itself as an event series, sparking heated conversations on serious issues and boosted traffic for host platform, Accelerate TV.
Agnes Marquis
Ndanitv pioneered sexy online television powered by big financial institutions and years later, Ndanitv still leads when it comes to catching the attention of millennials with content that speaks to the times. Marquis is head of production at Ndani and in this capacity, is responsible for managing the production and distribution of content. Some of her recent wins include Skinny Girl in Transit, Rumour has it and Lagos Big Boy.
Chiagozie Fred Nwonwu
Mazi Nwonwu is the managing editor of Olisa.tv, an entertainment, lifestyle and news website that has been indispensable for a fresh crop of writers looking to get published in the lifestyle space. Readers looking for more context in the cultural space know to visit Olisa.tv. Nwonwu is also the co-founder of Omenana, an online magazine for African speculative fiction that attracts the brightest talent working in that genre.
Fisayo Soyombo
While at The Cable newspaper, Soyombo proved his mettle as an eagle-eyed editor and excellent investigative journalist. And he's got the international awards and renown to show for some of his efforts. When this year, he joined the International Centre for Investigative reporting (ICIR), an independent, nonprofit news agency that had funded his impactful Forgotten Soldiers series, it made perfect sense. Opaque institutions are probably shaking in their boots.