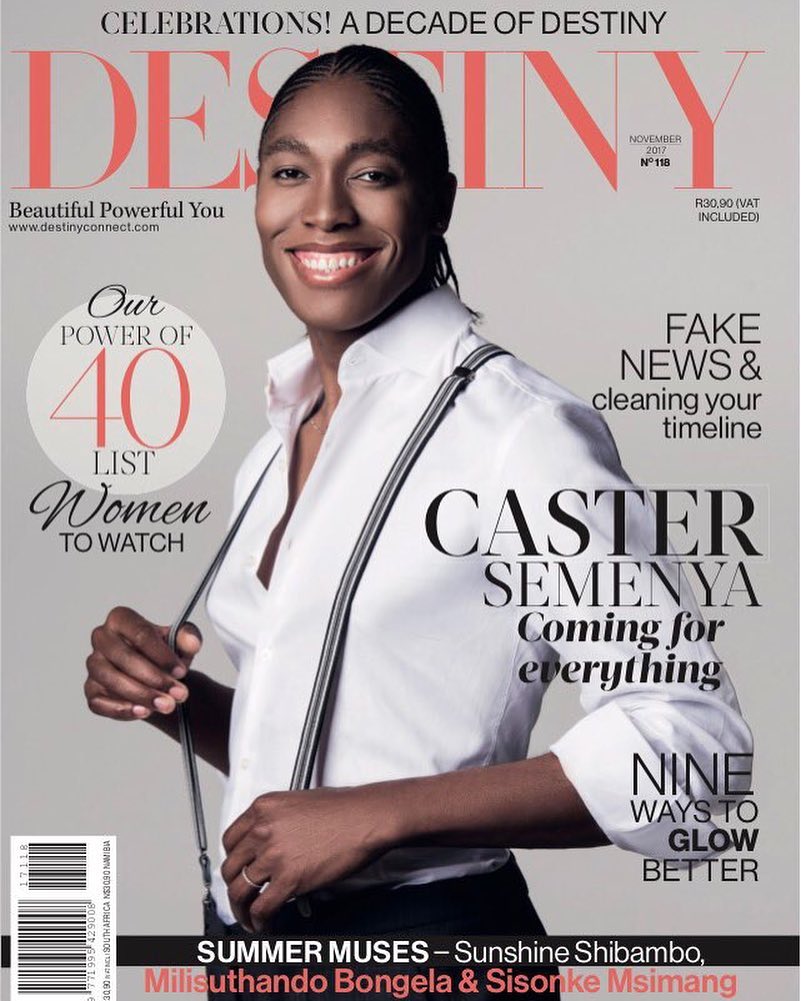 South African Olympic gold medallist and sporting icon Caster Semenya is the latest cover star for Destiny Magazine.
In her interview with the magazine, she credits her wife Violet for persuading her to return to university to obtain her sports science degree saying:
Running is a short-term career, I am studying sports science so that I can work on a business. My goal is to have a sports facility, an institute for development.
She reveals that her followers mean a great deal to her too and she's committed to developing the talent of youngsters from rural areas with few resources. The sports star also repeatedly hints at wanting to do modelling work for brands.