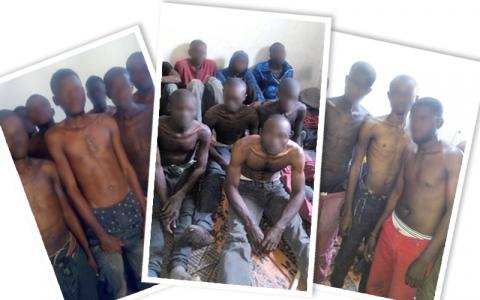 Following a revealing report by CNN a couple weeks ago which chronicled the dire situation in Libya about migrants being auctioned off as slaves, Libyan officials have spoken for the first since the report broke, denouncing the report but clamoring for support from the global community in tackling the issue.
According to CNN, the Libyan Government of National Accord (GNA) says it is prepared to address all issues of violations against illegal immigrants but needs support from regional and global partners. The  statement reads:
Libya is going through difficult times which affected its own citizens as well. It is, therefore, not fair to assume responsibility for the consequences of this immigration, which everyone unanimously agreed that addressing this phenomenon exceeds the national capacities. We affirm again that the practical solution is to address the real reasons that drive people to leave their home countries, treat them and develop final solutions for them.
Also speaking on the issue, Mohammed Bisher, head of the government's Anti-Illegal Immigration Authority, said detention facilities are overwhelmed and he urged countries from which migrants travel to take more responsibility.
Talking to CNN, he said "We are 278 million Libyan dinars (nearly $210 million) in debt. We have to provide food, medicine, transportation… If the African Union wants to help, they can help."