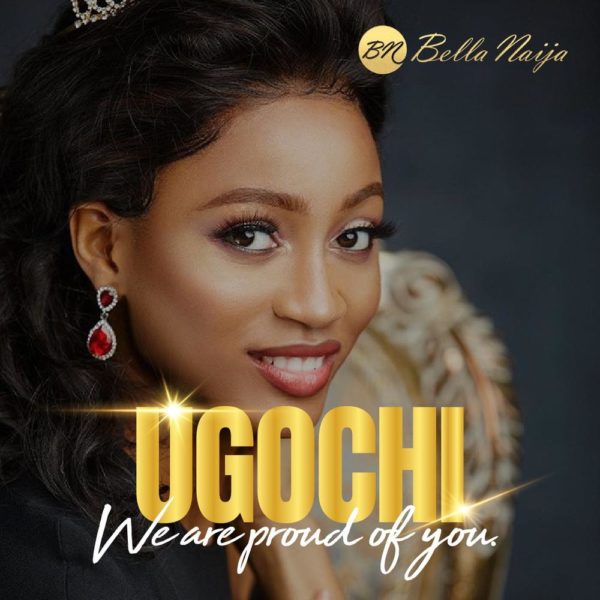 Our girl, the Most Beautiful Girl in Nigeria, Ugochi Ihezue repped us at the Miss World Pageant in China today and we're so proud.
Although she did not leave with the crown (Miss India – Manushi Chhillar did), here are 5 reasons we're so proud of her still.
Miss World Top Model
Yup! Ugochi is bringing home to us the Miss World Top Model prize.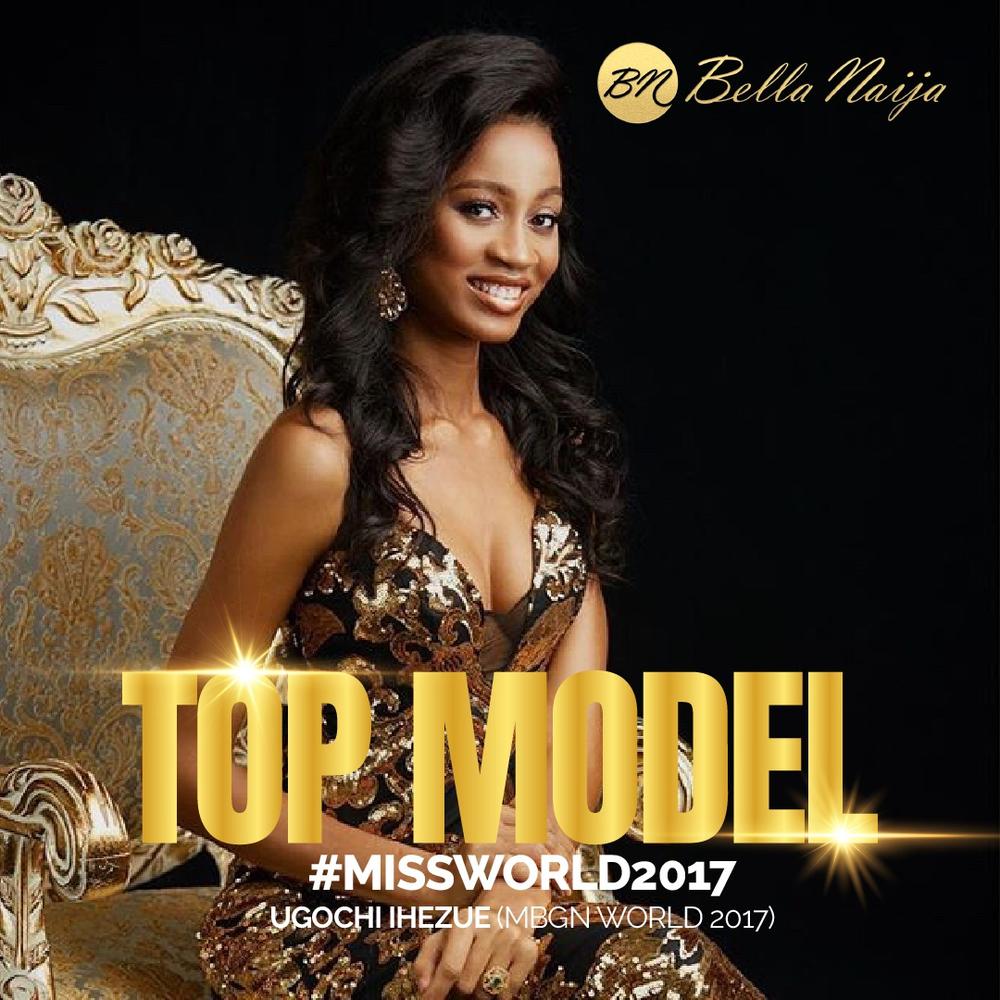 Ugochi, with her graceful struts and that lovely, lovely gown, beat all of the other girls to win the Top Model and steal an automatic qualification into the Top 40.
Her Head to Head Challenge
Did you see her go on about her love for fabrics and motifs and unity in Nigeria?
In today's Nigeria where there is so much disunity and intolerance, it's such a relief to have someone who's so intent on making the country proud any way she can.
Ugochi, in her challenge, discussed attempting to create an image of a unified Nigeria by bringing together fabrics and motifs and colours distinct to each ethnic group in her textile making.
Her Proper Love for Nigerian Food
Are you even Nigerian if you don't like (Nigerian) jollof rice?
Ugochi, asked by BellaNaija in an exclusive interview what would be the first thing she would do when she returns to Nigeria, answered: "EAT EVERYTHING."
Proper jollof rice, fufu and egusi soup, our girl, in China for so long, eating all that supri supri, is obviously missing our lovely food.
Her Wear Nigeria Campaign
Ugochi, during her stay in camp, was often garbed in dresses made by Nigerian designers, sharing the reactions the beautiful dresses elicited from the other contestants.
"Thank you @menaallure for this beautiful dress, everyone was asking where I got it from," she wrote on her Instagram about the lovely dress she wore to the IBC gala dinner.
And there's the costume designed after the Nigerian coat of arms, which she wore during the Chimelong Parade, also designed by a Nigerian designer – Modellaserah
Her Positive Attitude
If you followed the progress of the pageant closely, on BellaNaija or her Instagram, there's absolutely no way you'd have missed how positive she was throughout.
Always smiling, always thankful, from the day she arrived in camp, promising to put her best into it and carry us all through the journey, to her Miss World Top Model win, thanking everyone for the support and the votes. She's been consistently grateful.
Not once did she forget her designers and stylists, thanking them in every Instagram post.
"I promise not to let you down," Ugochi wrote when she arrived in camp, and no, Ugochi, you haven't. We're so so proud of you, and lucky we had you to represent us on the world stage.
Bonus: She Made it to Top 15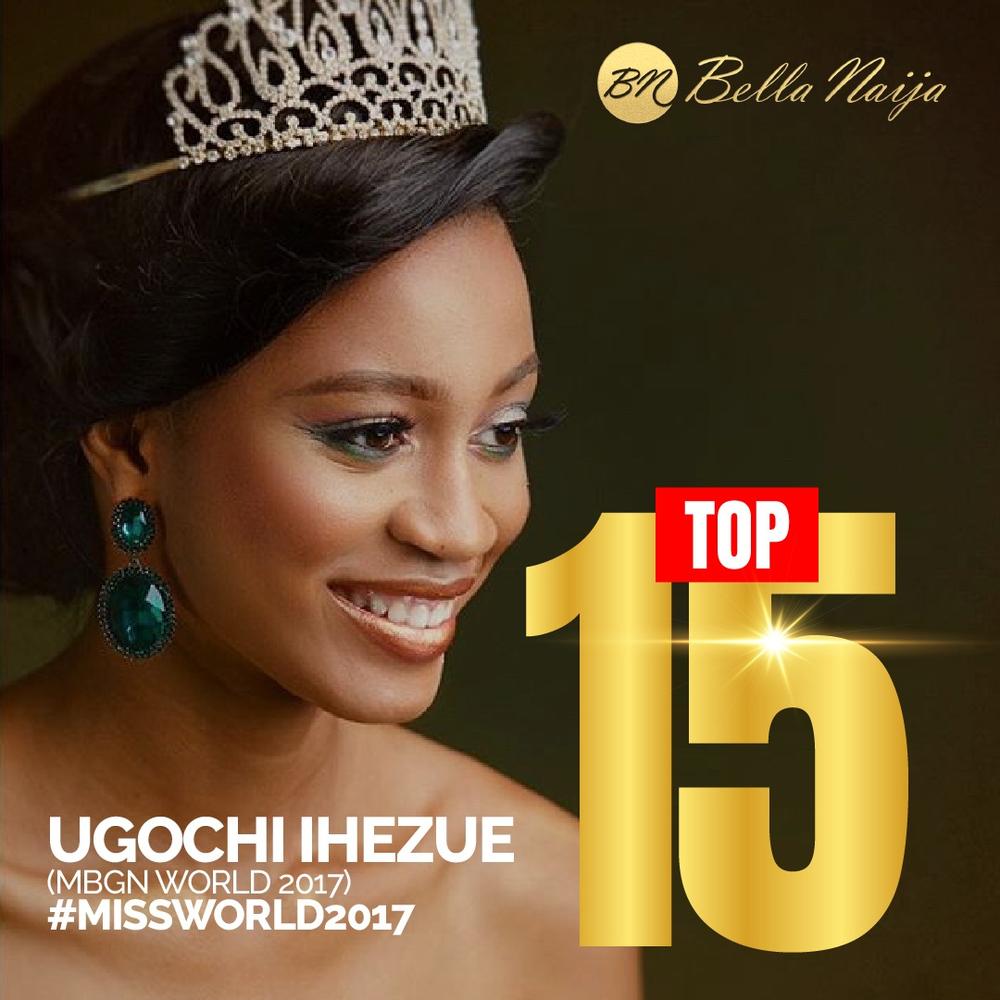 118 contestants began the journey weeks ago and not only did Ugochi make it to Top 40, hence walking the stage on the grand finale, she also advanced to being part of the top 15 contestants. We are really proud of how far she came and wish her all the best in her future endeavours. ❤❤