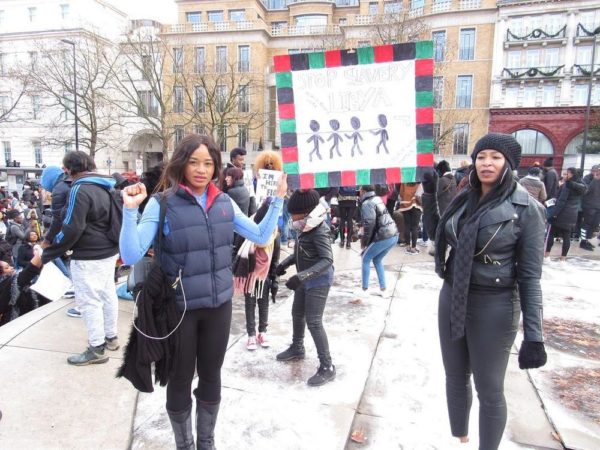 Amara Kanu has consistently been campaigning against the kidnapping and slavery of immigrants in Libya.
Amara Kanu, on her Instagram, shared a link to petition that has since gathered over 37,000 signatures, videos of talk-shows she has guested on to raise awareness for the issue, and photos from a protest doing the same.
Asking that people sign the petition, she wrote:
Please HELP ME SIGN this petition. Click the link in my Bio to take you to the page for change. .
To be honest, seeing all the graphic images and content on the appalling slave trade and Human trafficking going on in Libya turned my insides sour. .
I signed one of these last week in French. I now want to see Our Nigerian and other west African anglophone brothers and sisters free from this appalling situation. Kindly share, repost, re tweet etc. I'm currently working with my husband @kingkanu4 and @georginaonuoha and my team to try and speak to some decision makers and get some positive action taken. .
Your support and signatures will help greatly. Tag all the influencers you know.
Thank you.
The petition will be submitted to both the United Nations and the former US Secretary of State Hilary Clinton, along with the Nigerian President Muhammadu Buhari and the Libyan Government.
See posts on her campaign to end slavery below:
Photo Credit: amarakanu