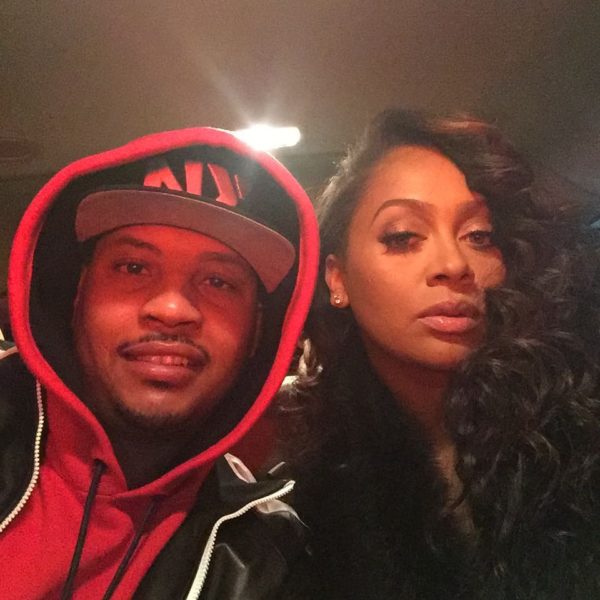 Basketball player Carmelo Anthony and his wife Lala Anthony might back together.
Carmelo shared a photo of the two of them on his Twitter, writing:
*** MINE FOREVER!!! HAPPY VALENTINES DAY to MY WIFE @lala #STAYMe7O

https://twitter.com/carmeloanthony/status/963847178060906497
Although the couple separated back in April 2017, they have stayed cordial, with them coming together on holidays to spend time with their son Kiyan.
Photo Credit: @carmeloanthony