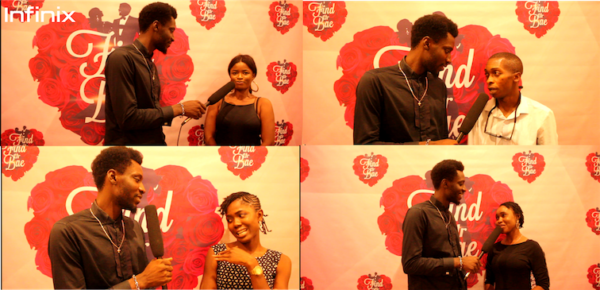 Infinix Mobility hosted the one of a kind campaign this year and it was Valentine's campaign- 'Findurbae'. Infinix started the campaign in January to help fans and customers find their ideal partner with the matchmaking theme for Valentine's. Infinix Mobility received thousands of entries from the #findurbae hashtag on social media and it was not limited to one particular platform. People sent in entries from Facebook, Twitter, Instagram and also its fans community Xclub.
After 3 weeks of running the campaign, Infinix selected their finalists with 48 people, matching making them into 24 couples in Lagos, Ibadan, Port-Harcourt and Abuja. The finalists from Lagos are Khadija Cole, Maureen Ogochukwu, Oluwaseun Oyeyiola, Lovette Nye, October Stephen, Doreen Precious, Enyi Ovwe, Onose Rison, Alfred Edi, Adedeji Oluwatosin, Nnamdi Esoma, Ebere Adina and Ugochukwu Chikezie.
The finalists in Lagos were treated to a classy romantic Valentine's dinner date at Protea hotel, Isaac John, Ikeja Lagos. The finalists went on their first date and they were treated to a full course meal served at the prestigious Protea hotel's restaurant. Infinix also treated the 10 other finalists from 3 other cities to a movie date, watching a romantic movie at the cinema with their Ideal partners from the campaign.
See pictures of how Infinix celebrated Valentine's Day with #Findurbae's matched couples: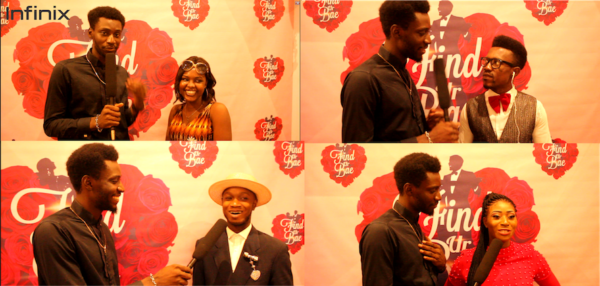 ——————————————————————————————————————–
Sponsored Content