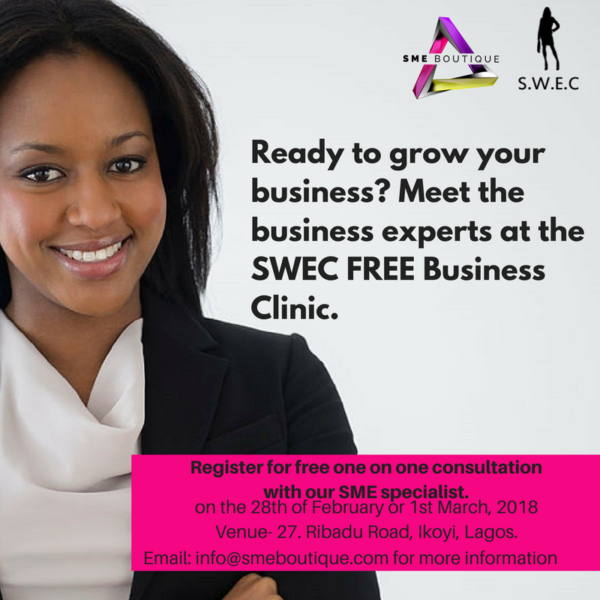 Dear Female Entrepreneur,
Is finance becoming an issue in scaling your business? Would you like to discuss your business finance needs in a friendly, non-pressured environment? Do you need to improve your brand and learn new marketing techniques to gain customers? Are you wondering how to structure your business for real growth?
Then, look no further! The SME Boutique Business Clinic is for you!
Here at the SME Boutique Women's Exclusive Club, we understand the unique challenges female entrepreneurs face when it comes to accessing funds and scaling their businesses. That's why we have created the SME Boutique personalized clinic. A one-stop shop which addresses all your business finance and strategy needs. At our clinics, you will have one-on-one access to business and financial experts all for FREE!
Come meet with our business coaches and financial experts and get the right strategy to see your business grow! Meet some of our business experts below
Date: Wednesday, February 28th & Thursday, March 1st, 2018.
Time: 10: 00 am – 2: 00 pm.
Venue: 27, Ribadu Road, Ikoyi, Lagos.
This platform is only open to SWEC Members, but you can become a member today for free by filling in the application form here. It takes less than 5 minutes. You can also apply to meet one of our experts at the personalized access to finance consultation for FREE. All you have to do is apply here. (Once you complete the membership form you will be redirected to the Business Clinic Form to complete.)
Please note that our in-house business clinic is open to Businesses in Lagos only.
We look forward to helping your business grow!
——————————————————————————————-
Sponsored Content