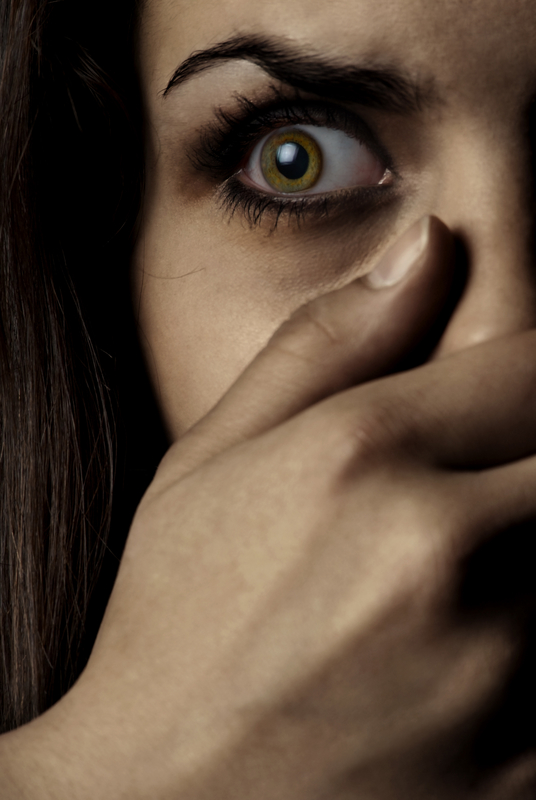 An officer with the Federal Road Safety Commission (FRSC) in Makurdi, Benue State, Charles Ali, has been accused of raping a 9-year-old girl, Punch reports.
The National Agency for the Prohibition of Trafficking in Persons (NAPTIP) is said to be investigating the matter after the girl's father reported the case.
Ali had reportedly been caught in the act by a hawker who threatened to report the case to the girl's father.
Although a medical test carried out on the 9-year-old by the Federal Medical Centre, Makurdi, showed that her hymen had been broken, Ali denied raping her.
A part of the report, seen by Punch, read:
On vaginal examination, the vulva was swollen and tender, no hymen was seen and there was bruising and inflammation at the introitus. No bleeding or laceration observed. Urinalysis was suggestive of urinary tract infection and urine microscopy culture and sensitivity result showed candida albicans isolate. A diagnosis of rape was made.
The little girl, speaking to Punch on the phone, said:
As I was fetching water that day, [Ali] called me and took me to where his car was. He collected my bucket and put it in front of his car. He took me inside his car and told me to lie down on the back seat. He was naked. He put the thing he uses to urinate in my body. He gave me ₦50. Chinasa was beside the car and she saw us. She said she would tell my father. Mr. Ali begged her.

He first slept with me in his room last year in the afternoon. His wife and children were not at home. Three children and I were playing in his room. He told them to leave and closed the door.

He covered my mouth and slept with me. He gave me biscuits when he finished. Small blood came out from my body, but I cleaned it. I wanted to tell my sister; she said she did not want to hear anything. She told me not to tell our daddy. Our mother is dead. He slept with me three times in his room. He did the fourth one in his car. This was the fifth time.
The girl's father, who gave his name as Michael, complained that NAPTIP isn't properly handling the case.
Charles Ali had been bragging since he was released on bail by NAPTIP, he said.
While I was going to have a bath, a neighbour said Chinasa told her that she caught Ali sleeping with my daughter in his car. A neighbour, Moses Terngusekav, also said he saw Ali begging Chinasa not to expose him. Chinasa is about 14 years old.

When I confronted Ali, he started crying and apologising. The following day, around 5 AM, he came with his wife to beg me. Somebody directed me to NAPTIP, where I reported the case. He was arrested and later released on bail.

I suspect there is an attempt to sweep the matter under the carpet. I took my daughter to the Federal Medical Centre, Makurdi, for a test and the report stated that her hymen was gone. I gave the original copy of the medical report to NAPTIP. Chinasa's mother does not want to present her to NAPTIP as a witness.
Charles Ali, speaking to Punch, denied the allegations made against him. Michael was seeking to spoil his image, he said.
Some of my friends and I were watching a football match between Manchester United and Chelsea in a bar that day. My car was parked three metres away from the highway. Around 4 PM, I saw a girl close to my vehicle. When I got there, I found out that it was the man's (Michael) daughter.

She has a record of scratching my vehicle. That was the third time and I had reported her to the father before. She actually wrote on the vehicle that day. I held her hand and scolded her. She left and I returned to the bar.

Around 6.30pm, my wife called me that there was an issue at home. As I was approaching home, some people started harassing me. The man said I raped his daughter. It is an open place; how could I have raped her there? Am I insane?

The following day when I was going to work, the father met with me for a discussion. I didn't beg him. The case is before NAPTIP for investigation. If I had raped the girl, there should be serious damage (to her private parts), but nothing like that happened.