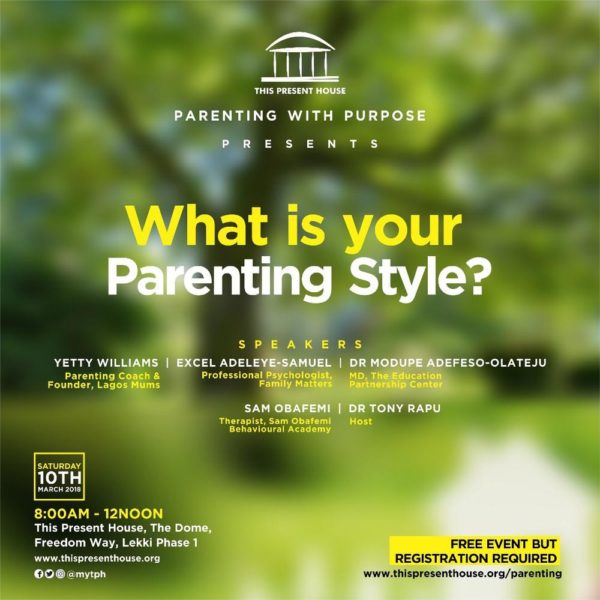 The Parenting on Purpose ministry of This Present House invites you to join Pastor Tony Rapu as he teaches on positive and impactful parenting styles. A panel of various experts will be on hand to highlight various issues such as digital media and the effect on our children, mental health, family matters and more.
Date: Saturday, March 10th, 2018.
Time: 8 am.
Venue: This Present House, The Dome, Freedom Way Lekki Phase 1.
FREE to attend but registration required.
Register at thispresenthouse.org/parenting and invite someone!
———————————————————————————————————————
Sponsored Content