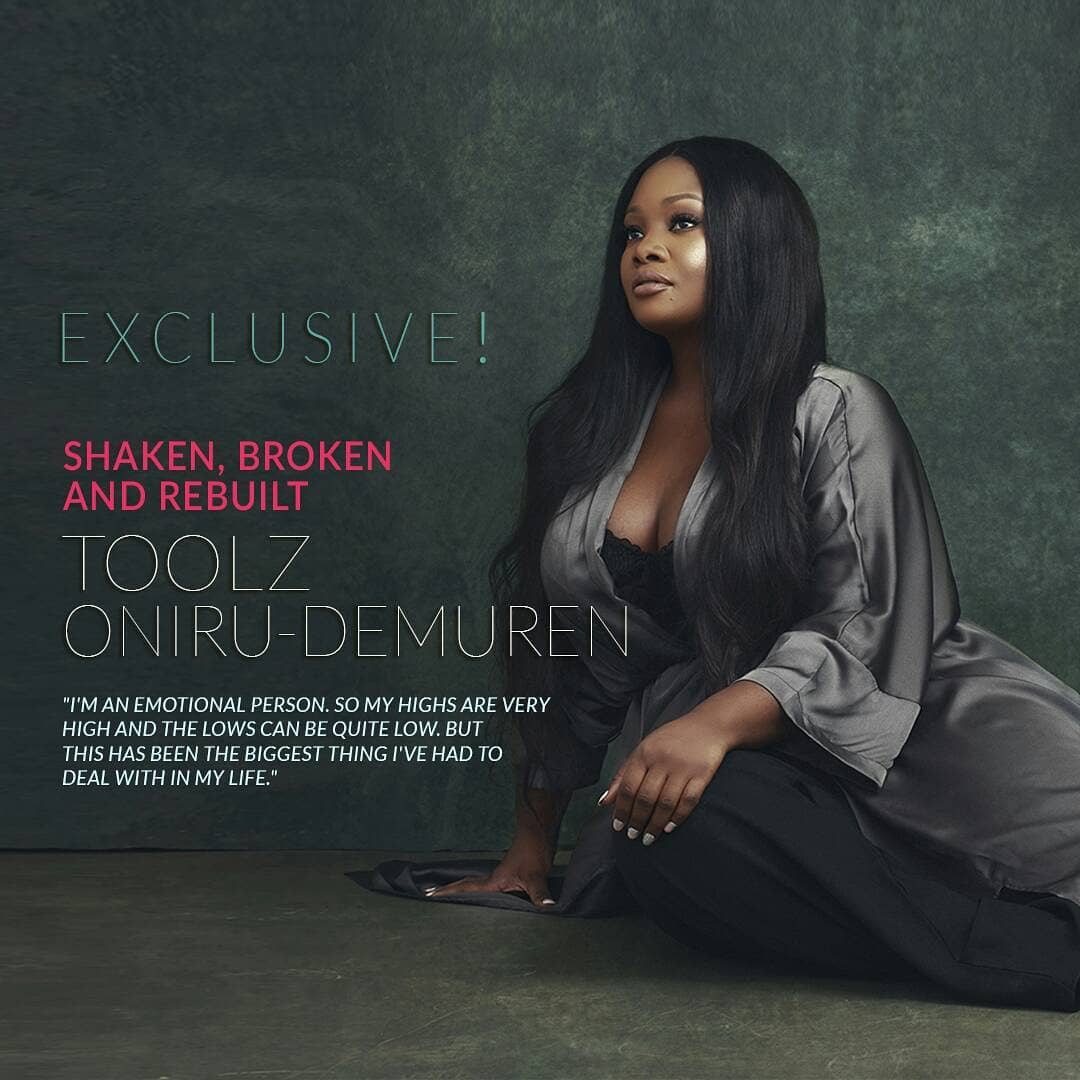 Media personality Toolz Oniru-Demuren is the cover star of the May 2018 issue of Genevieve magazine (click here if you missed it) and in the magazine she's bravely opening up about how she lost her baby.
Toolz had announced that she was pregnant a year ago in May 2017 and then after a few months her fans noticed that she no longer had a baby bump.
In a courageous decision, which she says she is doing to encourage other mums in similar situations to stay strong, Toolz is sharing her story in Genevieve magazine.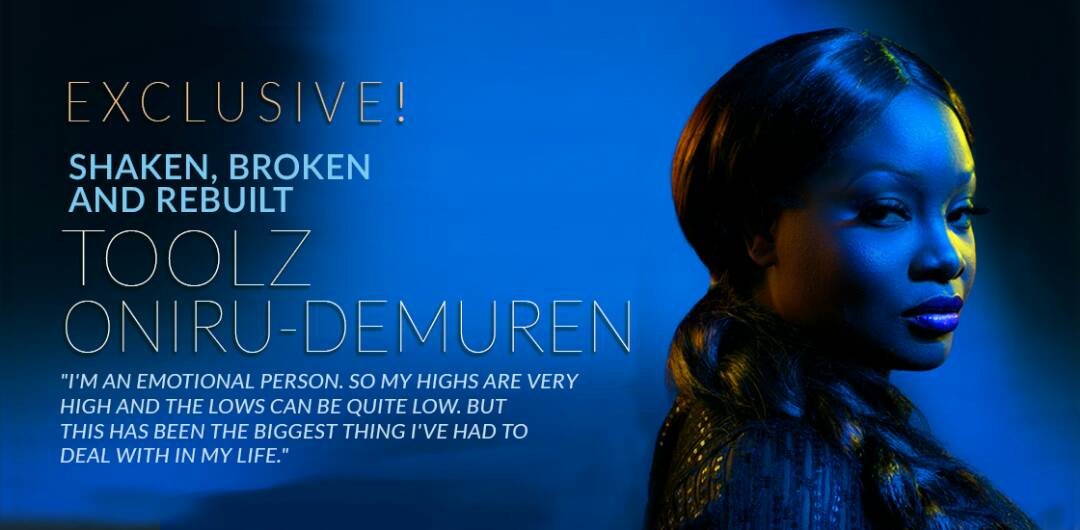 The magazine editor talks about the journey to this cover saying:
"I'm much better now, thanks to God. I did sadly lose my baby but I'm almost there now. I would like to share my story with Genevieve; there's no one else I would trust with it. Please do let me know your thoughts. Thank you". She concluded. It was something I had pondered on when she posted a picture of herself without a bump on instagram. I mentally did a calculation to decide if she had birth because we knew there was a bun in the oven. It didn't seem likely, it wasn't quite 9 months yet. There was only one conclusion. But I wasn't about to call her to confirm. Even though she wouldn't have thought I was intruding. I needed to let her be. Just the same way I wanted to be left alone when it happened to me years ago.

Then one day I got that text from her and we decided to meet up. She was calm on the outside, she did a good job of reigning in her turbulent emotions; but her pain was palpable. I asked her if she was ready to share her story with our readers. She hesitated and then said yes, she would like to encourage other mums in similar situations to stay strong. As expected, she changed her mind about the interview. She wasn't ready to open up yet. You can't rush the process! But here we are.

Time, they say heals wounds. Like the strong woman she is, she has picked herself up, especially with an exciting new project ahead of her; the launch of her Sablier plus-size lingerie line. And who best to cater to this niche lingerie market but the curvaceous Radio Princess herself .. Toolz Oniru-Demuren