We hear so much about our favorite movie stars but rarely anything about the people working behind the scenes to make sure those stars have the best lines, the best lighting in movies, the best costumes and more. There's too little on the people behind the scenes.
Apart from the talented actors, what really makes a great film?
Is it the storyline? Great characters? Cinematography?
Well, the answer to all of these questions is – Yes. And more!
With this in mind, BellaNaija's BN TV section has kicked off a monthly interview series tagged #BNBehindTheScenes, where we speak to some of the great minds behind many Nollywood movies… from the ace directors to scriptwriters, to the makeup artists and producers, right down to the lighting technicians.
For our maiden edition, we spoke to one of our favorite Scriptwriters, Dami Elebe, who is the genius behind some of the great shows we currently stream on BN TV: Skinny Girl in Transit, Rumor Has It, and Jemeji.
In February, we chatted with Hakeem Onilogbo, who is a special effects guru. For March, we spoke with Isioma Osaje The Go-To Talent Manager, April was action man, Femi Olagoke, and May was 22-year old Izzy Odigie, the Dancing Chick.
This month of June, we're chatting with scriptwriter Xavier Ighorodje whom we've dubbed The New School Storyteller.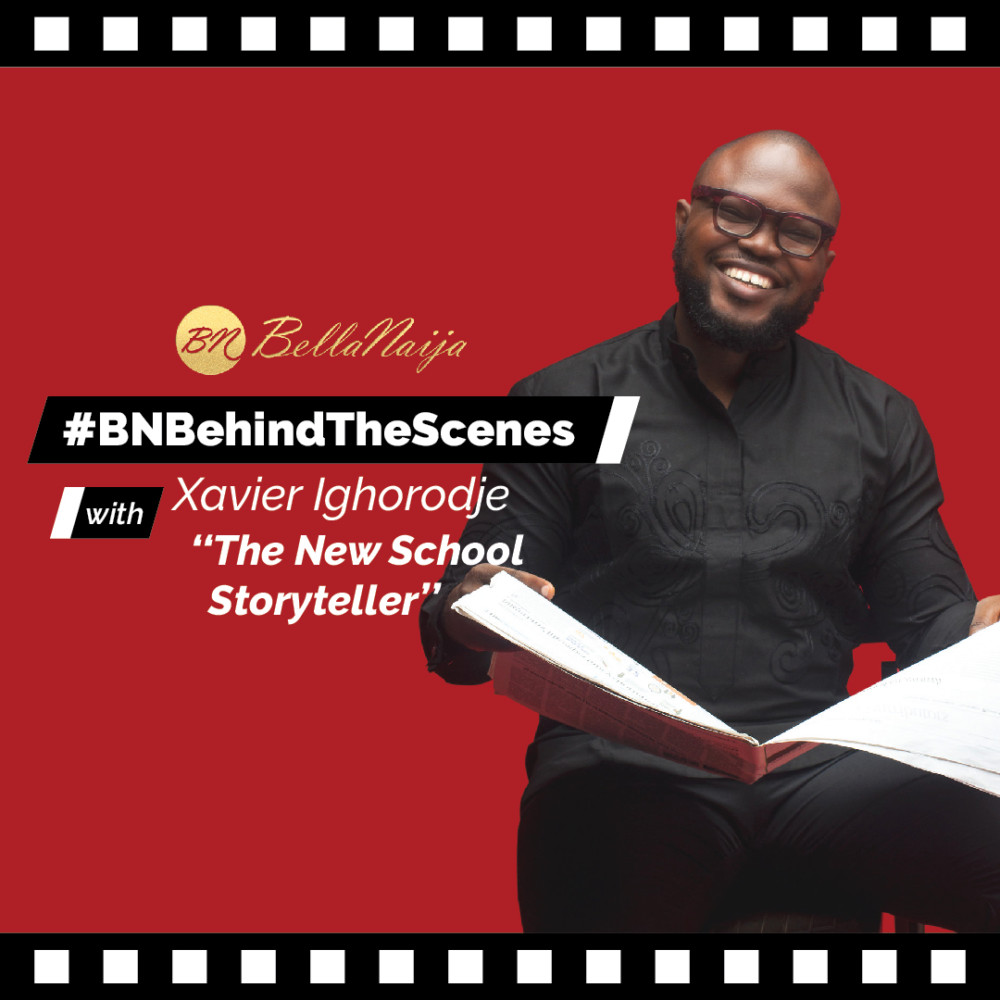 Xavier Ighorodje is one of the genius writers behind some of the great shows on Africa Magic such as Hush, Jemeji, Forbidden, Ajoche. He also has a hand in bringing producer Ifan's latest production Foreigner's God to life.
BN TV sat down with Xavier to discuss the elements of a great film, what scriptwriting means to him, what he wishes he could change about Nollywood and a whole lot more.
Read what he had to say below!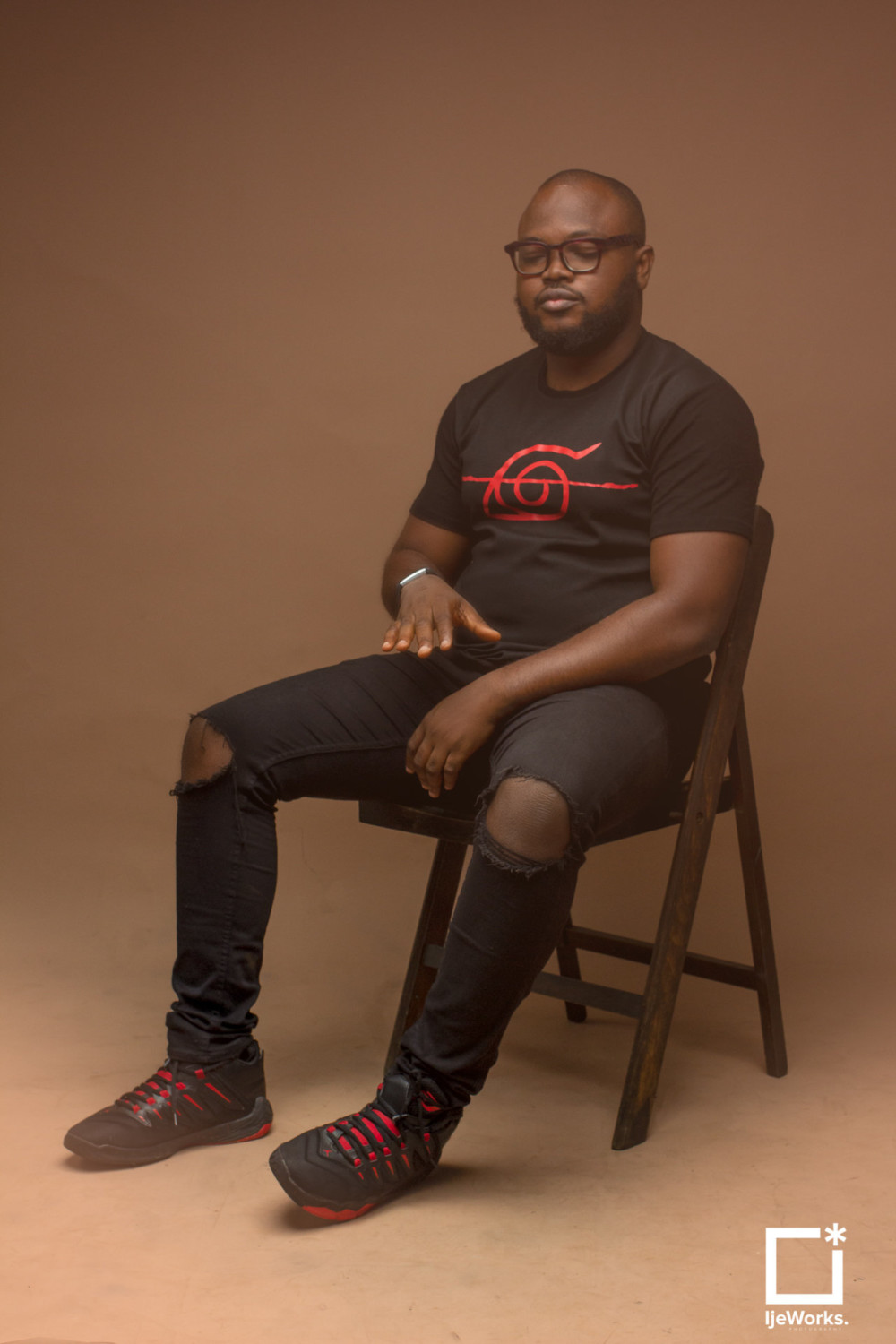 What is the most important aspect of building a great character?
For me, after working on a couple of 'supposedly' hit TV shows in Nigeria, the first thing that comes to mind is  – purpose. In building a great/memorable character, you must always work in the consciousness of the purpose they serve within your story world. For instance, if your story requires a serial killer, you must first understand his/her whys, whats, hows – motivations… favorite color and how important these are in the story.
If you choose to call him something as simple as Mr. Friday, while on the surface the name may seem trivial, but for those who remember 'Friday 13th' was a great horror classic, an extra shade of dread is added to the character already. Then imagine if he was called Sunday and he is a big fan of the Sabbath, you can create set pieces around Sunday or keep it holy. Everything about the character must serve a purpose in the story world. You don't just do cool for coolness sake.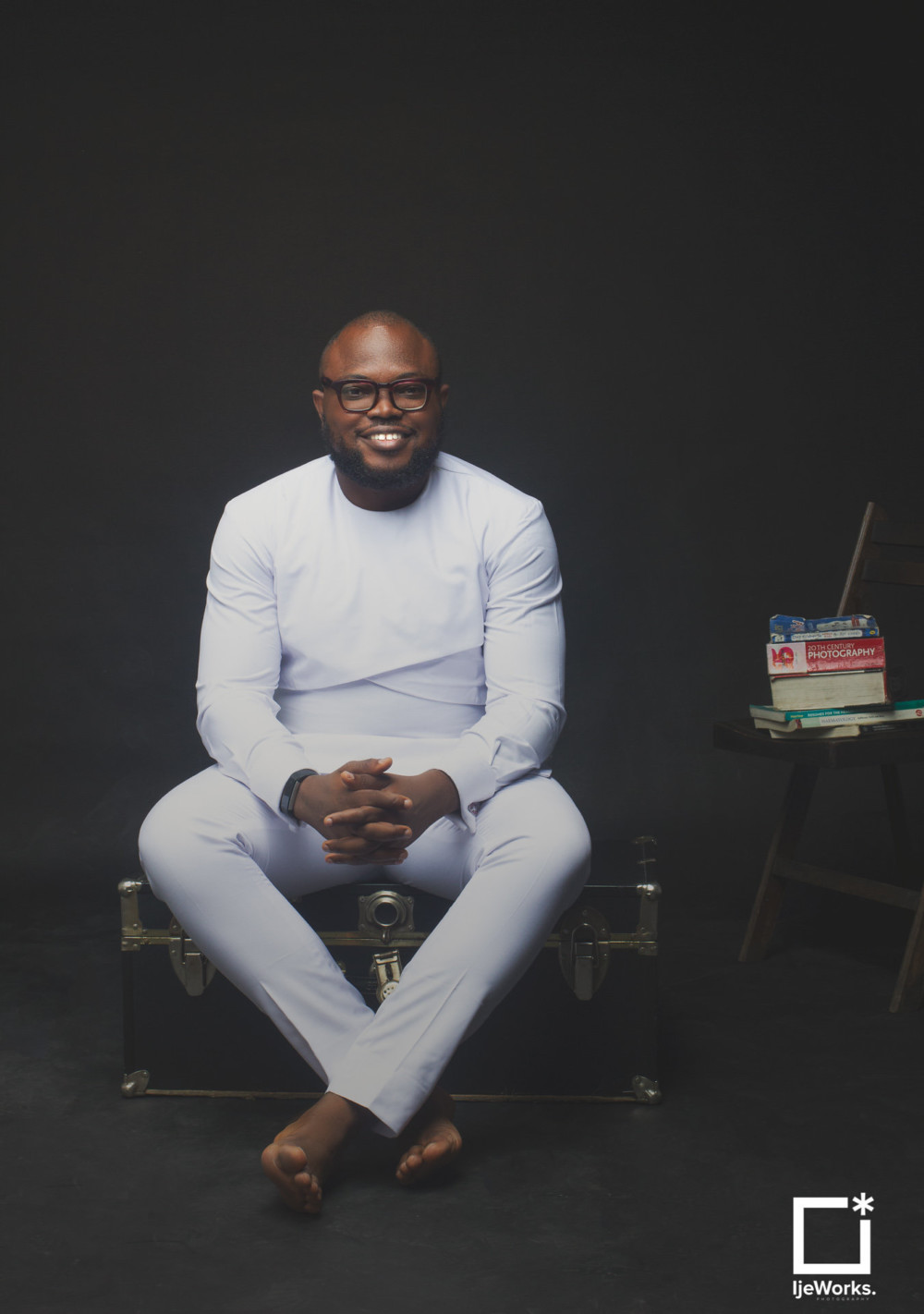 What has been your favorite script you've written and why?
Since we are asking for a favorite, not most important (this would be Hush), I'd say of all the projects my contract allows me to freely speak about, a close second is Foreigner's God. It's currently still in pre-production so who knows it might suck when you see it, but I had loads of fun writing it. The first has to be Ojuri, it's a yet unproduced African fantasy epic web series that made my current work on Ajoche possible.
What is the most difficult/enjoyable thing about scriptwriting?
The most difficult thing is the 'white paper' or 'blank page' you see on the screen when you are about to begin the journey, there's always this sense of pure dread and also anticipation, like you imagine you're about to go on another painful journey again, will you love it? Will you not? You've got an opportunity to create, to birth something forth, but ask every woman, childbirth is never painless.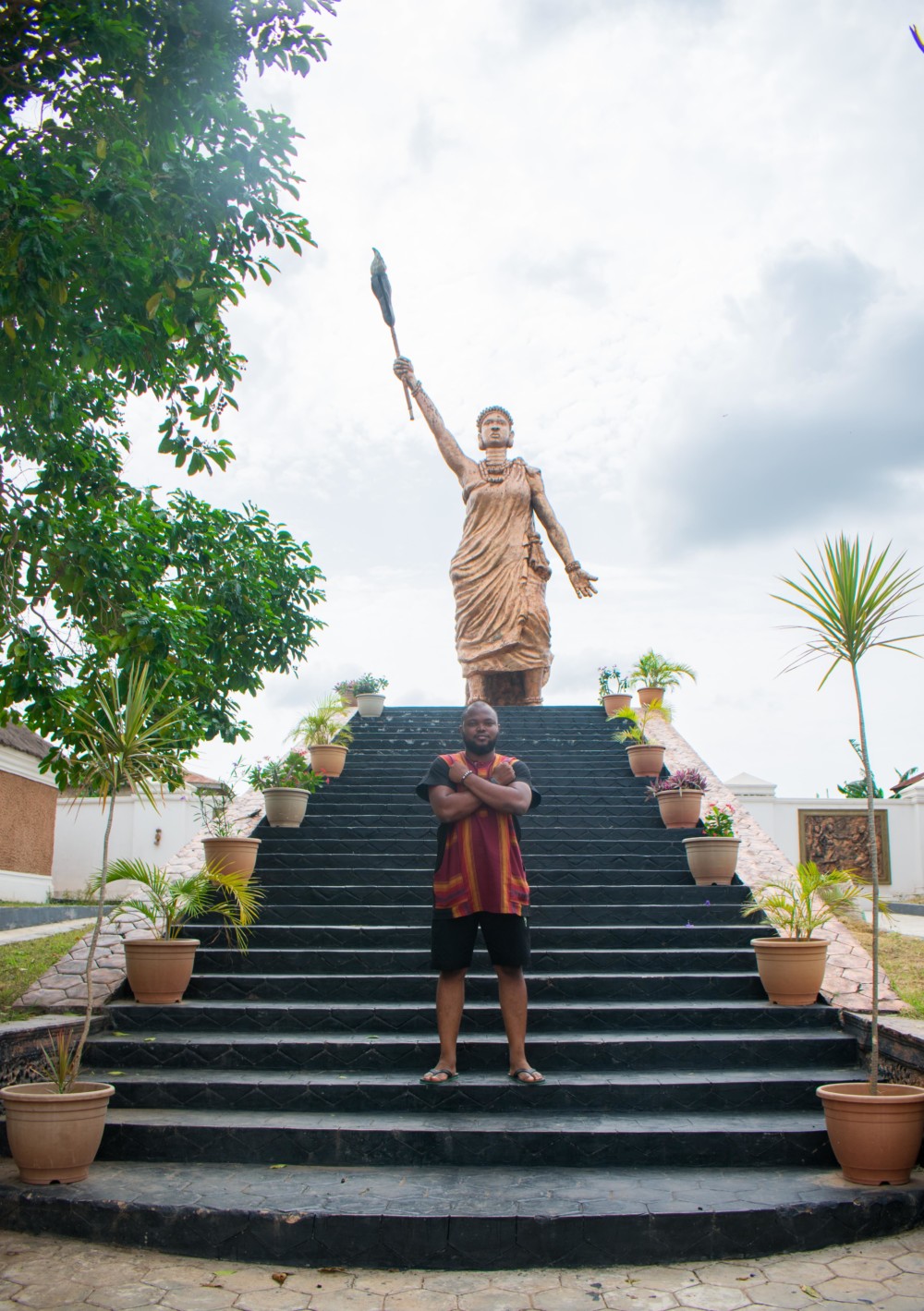 What is that one film/series, you wish you wrote?
For a film, I'd go for my personal favorite film of all time – Her. It's so painfully beautiful to watch and I'm a fan of love and heartbreaks. Spike Lee Jonze! Lordt! Johaquin Phoenixe's love with the AI – Samantha is a love story a lot of films spend reboots only to never get right. Then the heartbreak, my god – I cried. As for TV shows or series as you put it, I wish I were a staff writer on AMC's The Walking Dead, like… I'm such a huge fan of the show, it's not even funny. That and Black Mirror – damn! Wait – am I allowed to swear?
What is the one thing you wish you could change about Nollywood?
Can I list two things, please? Or one and a half? Yes? No? Okay, first off, writers should honestly read and keep an open mind, about everything. Your beliefs and bias should be left outside a writers' room – don't come and stress other people with your insecurities and arguments that don't take the story/project forward. Then as an executive producer or director or as someone commissioning a project or a sentient human, can you not owe writers' money or take their credits? 'Story by', 'Written by', 'Screenplay by', 'Writer, Actress' … every Tom, Dick, Harry, and Cecelia wants to get credit for their inputs without contributing a significant amount. Significant here is the keyword. Lol.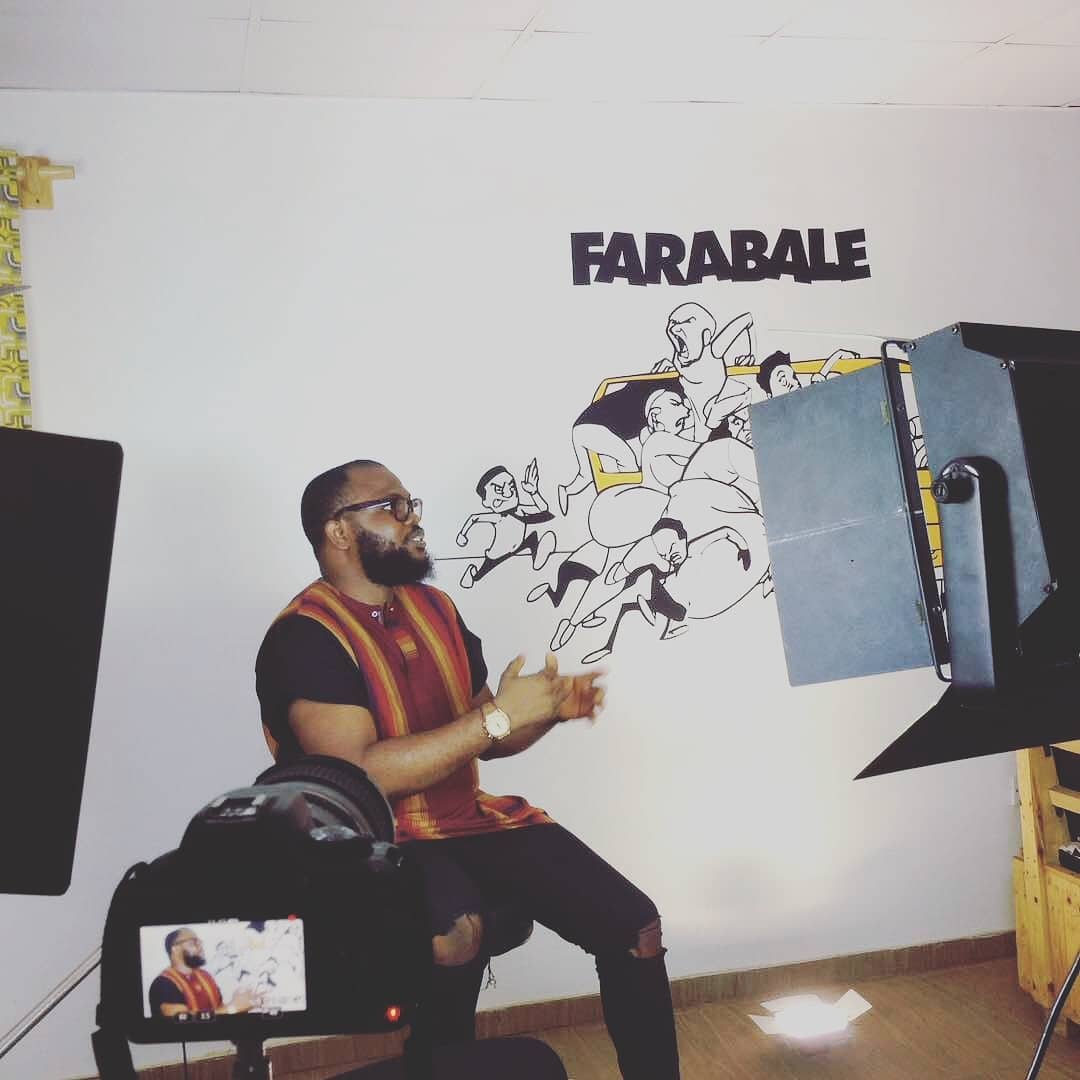 What should the industry be doing for scriptwriters right now that it isn't doing?
There's no reasonable union in Nigeria, I don't even want to ask for that. I wish there was a decent enough one that really cared because voices are always important. In the absence of that, can you please not stress us? Please!
Before I die I want to…
Camp outside, naked and watch the aurora borealis with 'baby dragon' (if you know, you know).
If I was an Avenger, I'd be…because…
I am BATMAN! Don't stress me, please.
If I wasn't a scriptwriter I would have been a/an…
I'd be a wildlife documentary filmmaker.
Share one surprising fact about yourself
Ogbono soup is one great love of my life.
________________________________________________________________________________________
Want to know more about Xavier Ighorodje? Follow him on twitter (@xavierighorodje) and keep up with him on Instagram (@mrxavierighorodje)