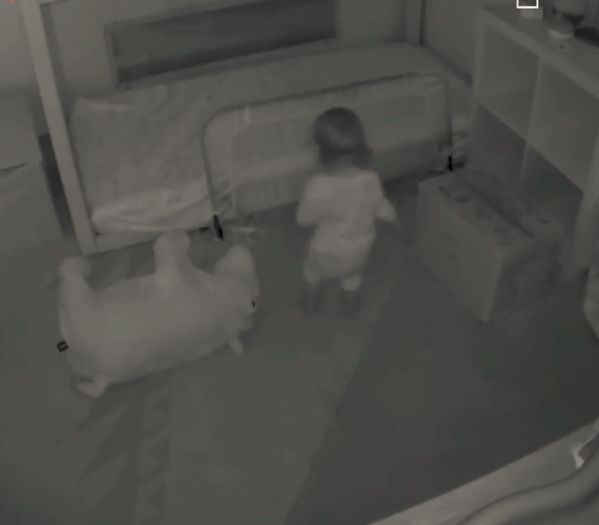 Chloe's parents had baby-proofed her room, making sure that she was unable to escape in the middle of the night.
But somehow, she always did.
Confused, the parents set up a security camera to see how. Was it a ghost?
Alas, it was their dogs! The dogs would come in at night, push open the door, and lick her awake.
See the security footage below: