Cynthia Erivo Brings the Spunk at #TIFF18 for her First Feature Film with Steve McQueen's New Movie 'Widows'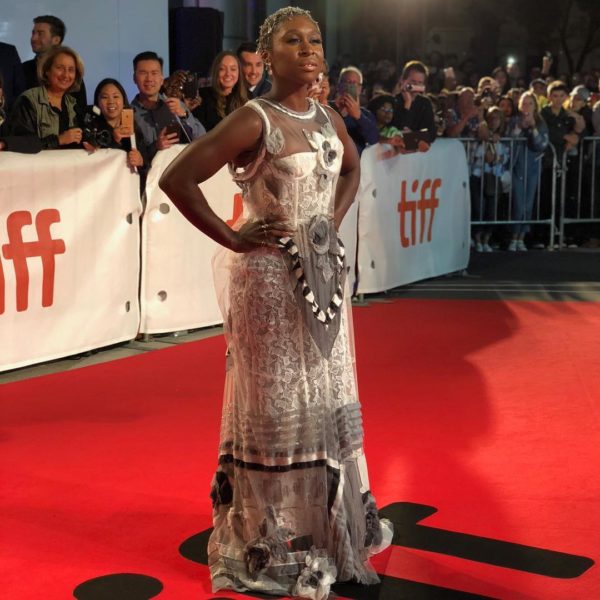 British Nigerian, Cynthia Erivo brings all of the spunk for her first feature film, Widows; she is definitely owning her territory at the 2018 Toronto International Film Festival and we are super proud of Ms. Erivo.
She joins an amazing star cast of Viola Davis, Liam Neeson, Elizabeth Debicki, Michelle Roderiguez, Collin Ferrell, Robert Duvall, Jacki Weaver and Daniel Kaluuya as filmmaker Steve McQueen delivers gold to the audience with Widows, co-written by bestselling author Gillian Flynn (Gone Girl)
An adaptation of a British TV series from the 80s, Widows is a crime thriller about about four women who were left in a lurch after their husbands were killed.
Erivo's background in music, television and broadway is noteworthy. At the press conference at the Festival, Erivo says Viola Davis is one of the people she watched growing up, inspiring her to believe that she could!
We can't wait to see what else she has to grace the world with, because some little Nigerian girl somewhere is watching the trailblazer that Erivo is.
Watch the trailer for Widows here: