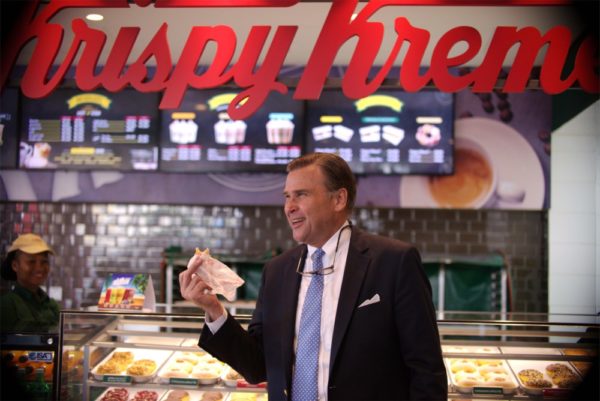 Krispy Kreme's flagship store in Victoria Island was honoured by a courtesy visit by the US Ambassador to Nigeria, His Excellency W.Stuart Symington on Thursday, September 20th, 2018.
Ambassador Symington was shown the whole production process, which is also available to all customers to experience through the doughnut theatre as it is open to view. The Ambassador was welcomed by the Krispy Kreme Management.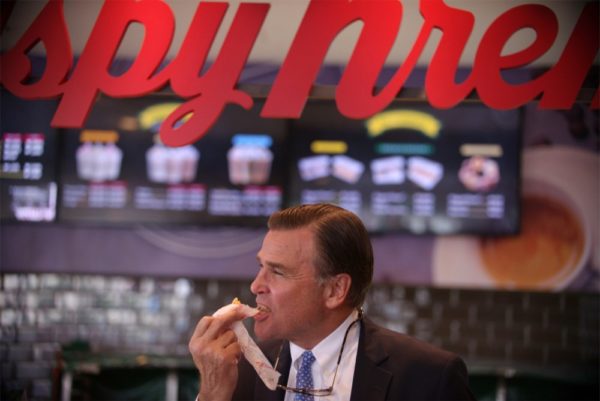 The Krispy Kreme Hotlight was on during the Ambassadors visit which presented an opportunity for him to enjoy savouring the famous Original Glazed doughnuts which are produced fresh every day. Particularly, he liked the new addition of their locally developed Crunchy Peanut Doughnut – Nigeria's first homegrown contribution to the Krispy Kreme doughnut family.
He said:
"I have eaten Krispy Kreme in many places all over of the world – and without question, the doughnuts in Victoria Island were as good as it gets! I was impressed with the customer service and the commitment of the company to conform to global standards. It's the kind of investment we love to see in Nigeria."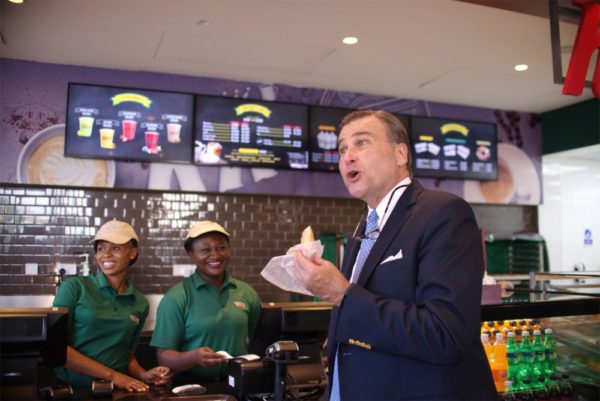 There are currently two state-of-the-art Krispy Kreme stores in Lagos, at Ikeja City Mall and Bishop Aboyade Cole VI. Both stores offer free Wi-Fi and a perfect environment to work, meet and chill, channeling Lagosians increasing interest in coffee culture and the occasional sweet indulgence!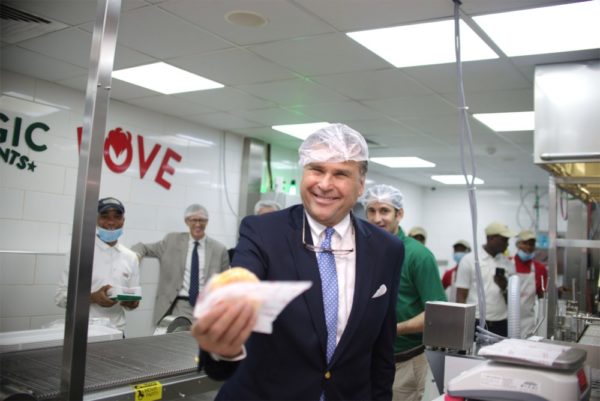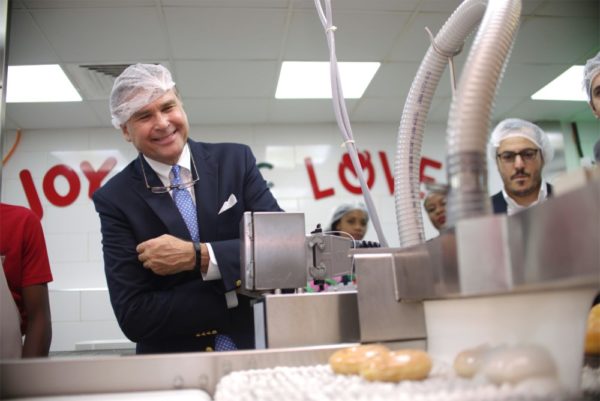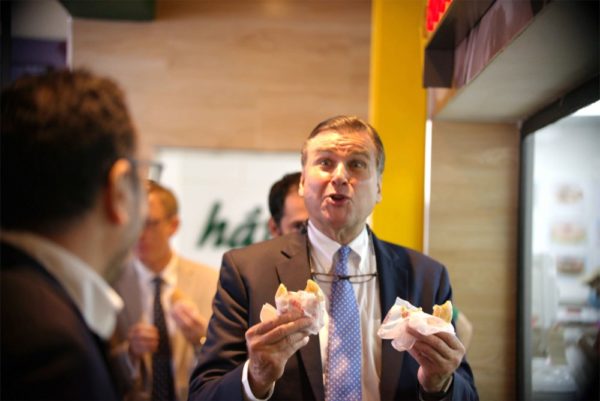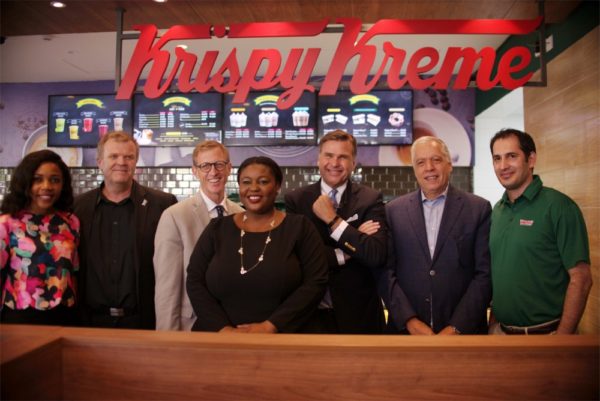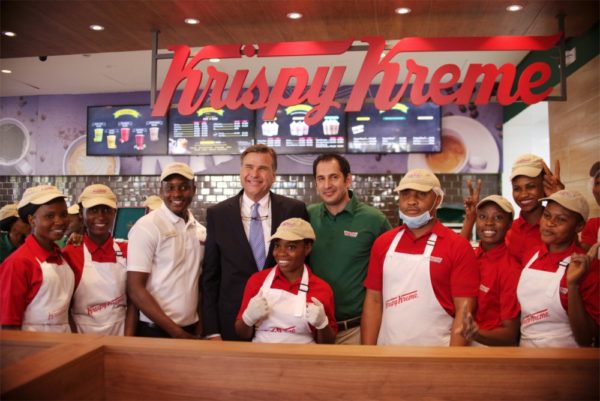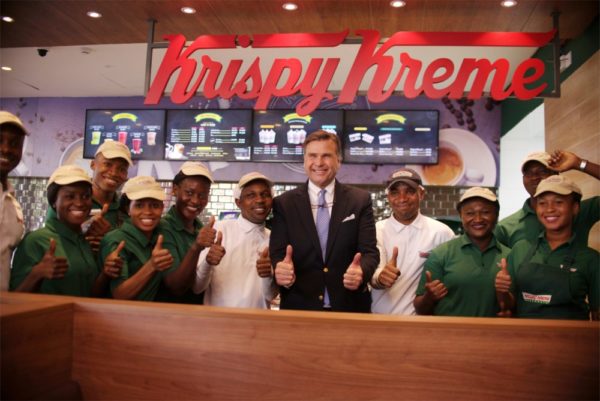 —————————————————————————————————————————
Sponsored Content