Catch the Vibe at BudX Abuja with Tomi Thomas, Christian Rich, Sensei Lo  | Today, October 20th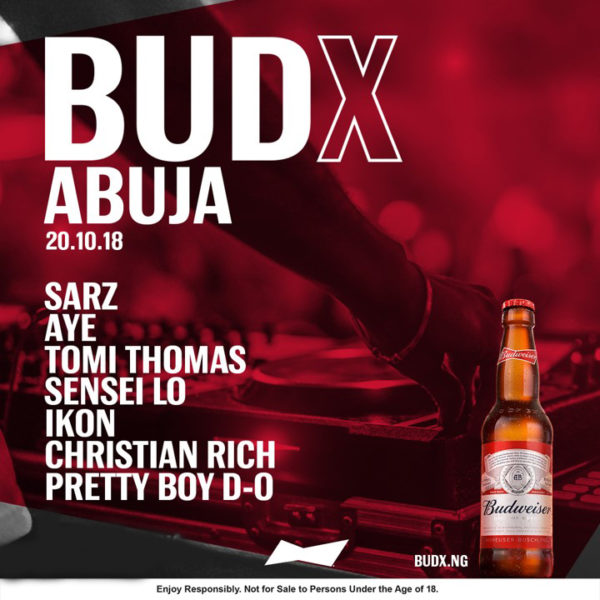 Afro EDM is amassing a quick following packed with local sounds infused with foreign influences from a mix of genres which resonates with a growing and diverse crowd.
BudX brings you a sound blending line-up of master classes, music panels and workshops on Electronic Dance Music, with Sarz, Ikon, Tomi Thomas, Christian Rich, Ayee, Sensei Lo and of course wrap up the night with a party that will blow your mind!!!
Date: Saturday, October 20th
Abuja are you ready?
————————————————————————————————————————————–
Sponsored Content