My Screen Actors Guild Awards look from this year was a [custom Ralph Lauren] black jumpsuit with a giant bow, and what I loved was I couldn't help but take up an absurd amount of space in that outfit. There was something about the physical space I took up that allowed my emotional, figurative and spiritual space to expand as well. I think that's a reclamation of sorts. Using [fashion] as a device of self-expression is really important to me.
On seeing herself in the activist space: I think one of my biggest fears is having a self-centric life, in which my existence didn't serve the presence or make it easier for any other human to manoeuvre through this world. It means that what I'm doing outside of acting is possibly the most fulfilling part of what I do.
We're at a moment in time that has happened before, especially in the Sixties and Seventies, in which we are not alone; in which a lot of people have taken an interest in the world at large.
The fact that I have peers and mentors and people who are older, the same age and younger than me who are supporting… It gives me access to a whole other community that is so expansive. There's a cultural shift, and I think it means [so many people] have a deep care for those outside of [their] theoretical borders. I'm excited about what will happen next.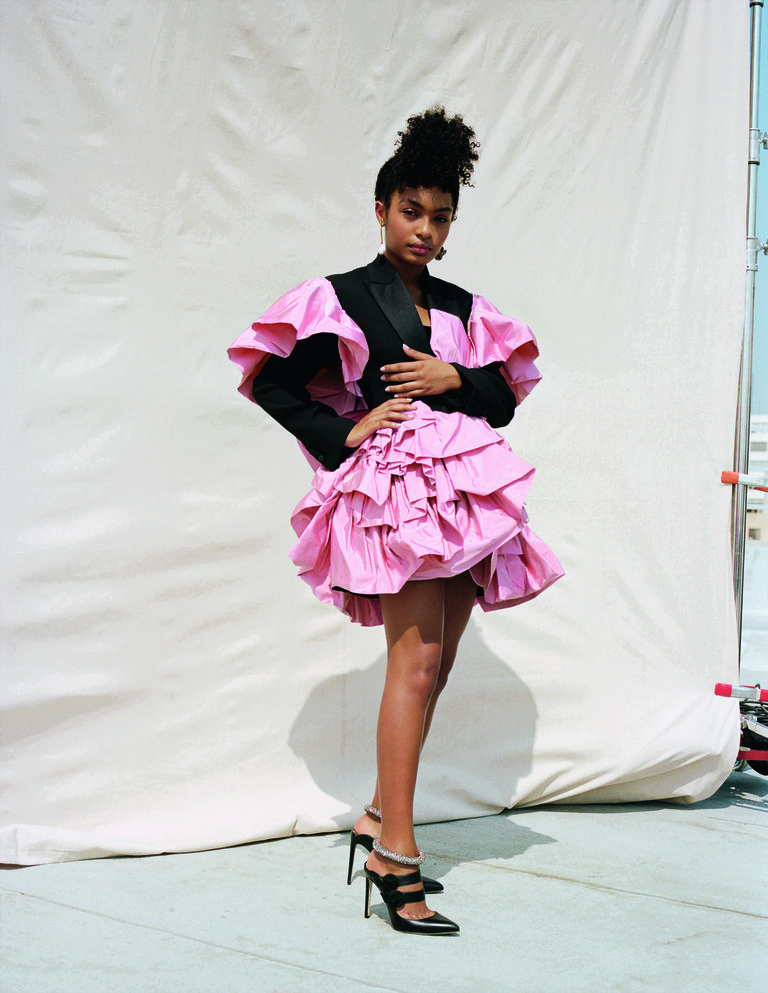 For more on Yara, visit Elle.