Google celebrates Christy Essien-Igbokwe on her 58th Posthumous Birthday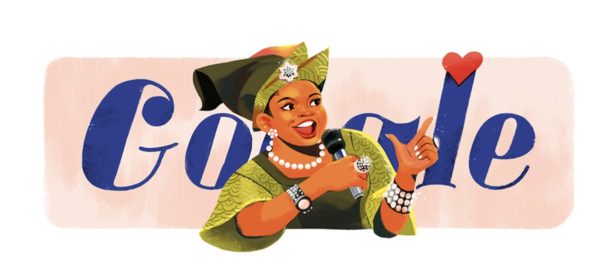 On what would have been her 58th birthday, late singer Christy Essien-Igbokwe has been celebrated by Google.
The "Seun Rere" crooner was a tireless activist during her life, evidence of which can be heard in songs like "Do You Hear Me Children?" and "Hear the Child."
Essien-Igbokwe passed in June 2011, after a brief illness.
Google, writing about the Doodle, shared:
Our #GoogleDoodle in Nigeria today honours the life of Christy Essien Igbokwe's 58th Birthday. 'Nigeria's Lady of Songs' who used her fame to highlight social issues such the abuse of women and children.
https://twitter.com/googleafrica/status/1061546299726725121