Avance Media Announces its 2022 "100 Most Influential Young Africans" Honourees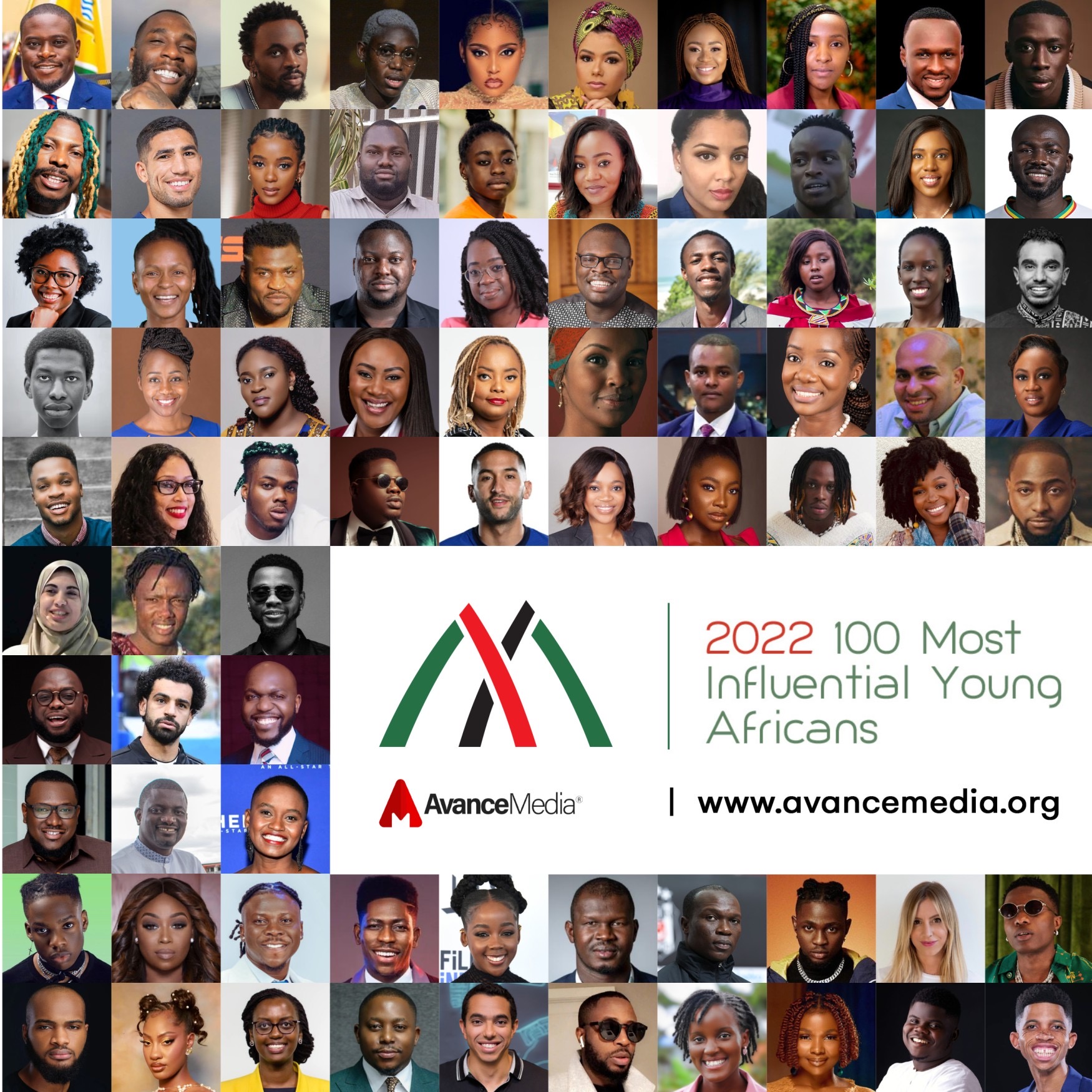 Public relations and rating firm, Avance Media has published the 7th edition of its annual 100 Most Influential Young Africans in 2022. The remarkable list acknowledges and honours young people making positive impacts in their respective communities and in industries across the continent.
The 2022 100 Most Influential Young Africans covers young people working in different industries and causes, including media, business, leadership, climate change, and entertainment. featured young people from 25 different countries. The prestigious list includes; 31 Nigerians, 11 Kenyans, 10 Ghanaians, 5 South Africans, and 7 Tanzanians. The list also showcases strength in diversity and equality with 43 females and 57 males.
Prince Akpah, the Founder and Managing Director of Avance Media said, "We are proud to announce the 7th edition of the 100 Most Influential Young Africans, which celebrates the achievements and contributions of young people across the continent. This publication is a testament to the remarkable resilience and potential of Africa's young people and a celebration of their determination to make a positive impact in their communities."
He continued, "We hope this list will inspire more young people to take on leadership roles and to continue to make a positive impact in their communities. It also serves as a platform for recognition, networking, and collaboration, allowing these young people to drive change and make a lasting impact on the continent."