'Wonder Woman' Omawumi ready to take over in November
Posted on Monday, October 26th, 2009 at 7:17 AM
By BellaNaija.com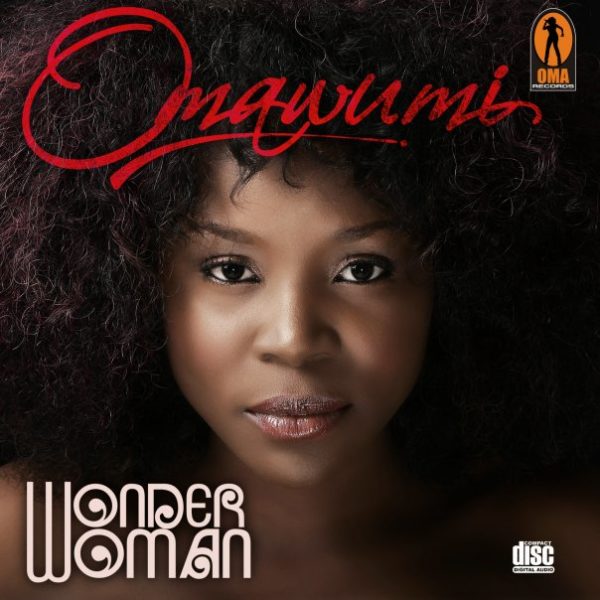 Omawumi has just unveiled the cover for her debut album – 'Wonder Woman'. Omawumi burst into the scene via West African Idols a few years ago. Even though she didn't win the competition, she has made her mark. For the months following the competition, she kept a low profile and some thought it was just a case of '15 minutes of fame' but Omawumi proved them all wrong! She released her smash hit debut single and video 'In The Music', won 2 gongs at the Hip Hop World Awards, made her mark on stage in 'Olorunbi' and now her follow-up single 'Today Na Today' is heating up the radio and video charts! Wonder Woman indeed! The album will be in stores in November. In the meantime, sample 3 songs from 'Wonder Woman' below!
Listen to Omawumi – In The Music
Audio clip: Adobe Flash Player (version 9 or above) is required to play this audio clip. Download the latest version here. You also need to have JavaScript enabled in your browser.
Listen to Omawumi – Today Na Today
Audio clip: Adobe Flash Player (version 9 or above) is required to play this audio clip. Download the latest version here. You also need to have JavaScript enabled in your browser.
Listen to Omawumi Ft. Naeto C – Chocolata
Audio clip: Adobe Flash Player (version 9 or above) is required to play this audio clip. Download the latest version here. You also need to have JavaScript enabled in your browser.
In case you missed it, click to view the videos for In The Music & Today Na Today
Be sure to buy an original copy of Wonder Woman when it is released in November!
Custom Search