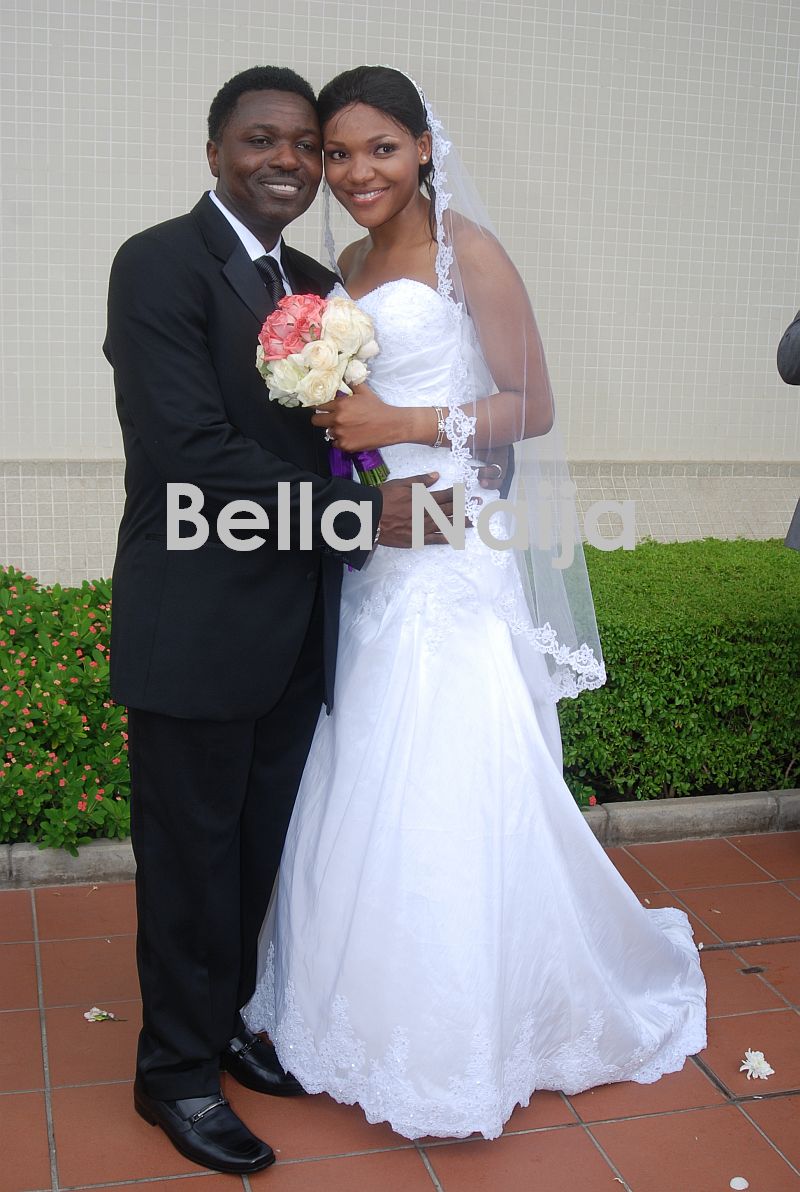 The Couple
Most Beautiful Girl in Nigeria (MBGN) 2004 & Miss World 2004 'African Continental Queen of Beauty', Anita Uwagbale and Transcorp Nigeria Group Managing Director and Chief Executive Officer (CEO) Tom Iseghohi.
Their Story
In Anita's words
How They Met: 'Yes, it is love for me, but it wasn't love at the first sight. Love comes later for me, and that's what happened, love came later. I met him on our way back from Miss Universe beauty pageant, we actually met at the KLM business lounge in Amsterdam. That was not the beginning of the relationship because nothing happened. I was still reigning then as most beautiful girl. Nothing happened until after my reign, and that was why I said I met some friends during my reign.
He was there too because he was waiting for his flight to Nigeria. So, he was just there, he said hi to Guy Bruce and Chinenye Ochuba, Most Beautiful Girl 2002, was there too. I actually gave him my number.
He was looking like somebody that didn't know Nigeria that much, and he is from my state. So, it wasn't a difficult thing for me to do, because I don't want anything bad to happen to anybody that I meet, especially somebody that comes from my state. So, I gave him my number right there. No, I didn't get his number then because I had no plan of calling him.
Weeks later, he called me. He is such a gentleman, he didn't rush me. He actually didn't know who I was and I like that. Because most times people date you because of who you are. He didn't know who I was until Guy introduced me, as Most Beautiful Girl in Nigeria, just coming back from Miss Universe Pageant. So, weeks later, I got a call from him and we started talking and that was it. And nothing else happened. He was based in the United States of America, we used to talk on the phone, anytime he is in town, we talk. I was also busy here with all the beauty competition I had to take part in. We met again almost to the end of my reign when I went to the U.S.
The attraction: 'His looks was not an attraction for me, he is very intelligent and extremely nice, it didn't take me long to discover he is a very intelligent man. By talking to him on the phone, you don't have to meet people one to one for you to know how intelligent they are. Just the way he reacts to questions and the way he talks to me made me realize how very intelligent he is. And that was a big attraction for me'
The age difference: 'He is very mature, and that's what I like. Because of my exposure, I am more intelligent than an average 20-something year old. So, a guy around that age will sound a little stupid to you when he is talking because you are used to talking to more mature people. I am a very picky person and a guy around my age won't do it for me, he will be boring. I love to try different things and I love people that have done a lot and he has done a lot for himself. And that's what I want, I don't want to be stuck in one place and trying to explain to you what I already know, I want you to teach me what I don't know'.
The present: The couple have been together ever since and had been based in the US before they relocated to Nigeria last year. They got legally married in the US over a year ago and are blessed with a son, Drake.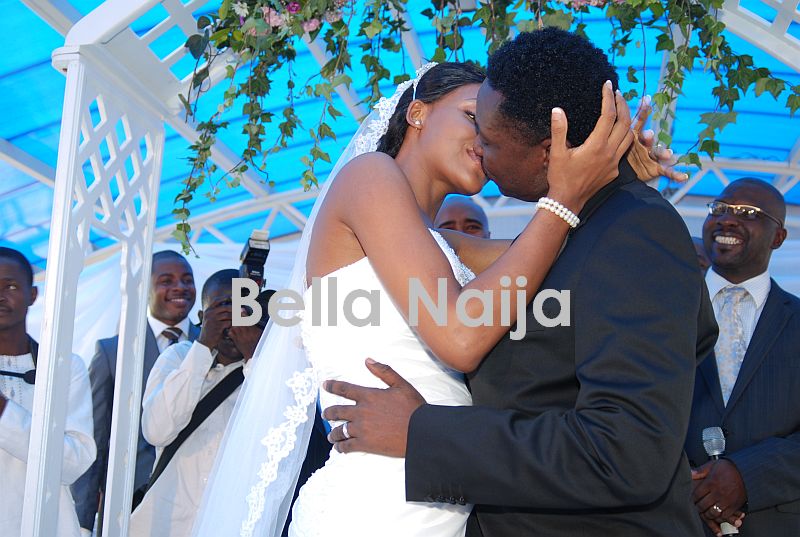 The Ceremony
On Saturday, 8th of November 2008, The Civic Centre was beautifully decorated for the wedding as both the religious ceremony and the reception took place at the venue in Victoria Island Lagos Nigeria. The nuptial blessing ceremony was officiated by Pastor Paul Adefarasin of the House on the Rock. It was a very beautiful yet simple and moving ceremony as Anita and Tom exchanged their vows. Anita looked innocent and stunning in a strapless Vera Wang dress and lace veil while Tom stuck with the traditional black suit.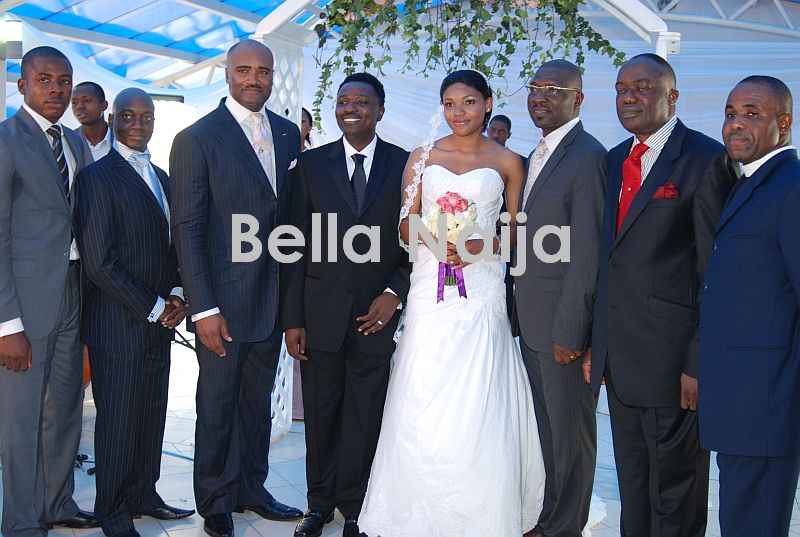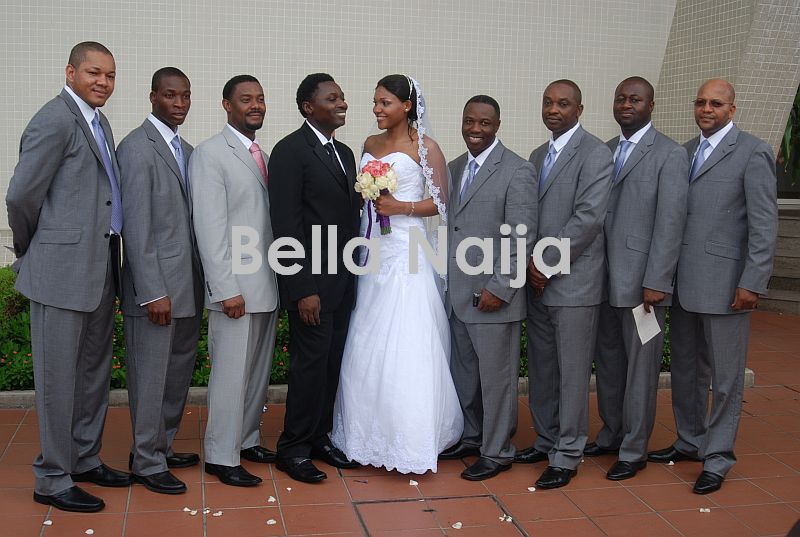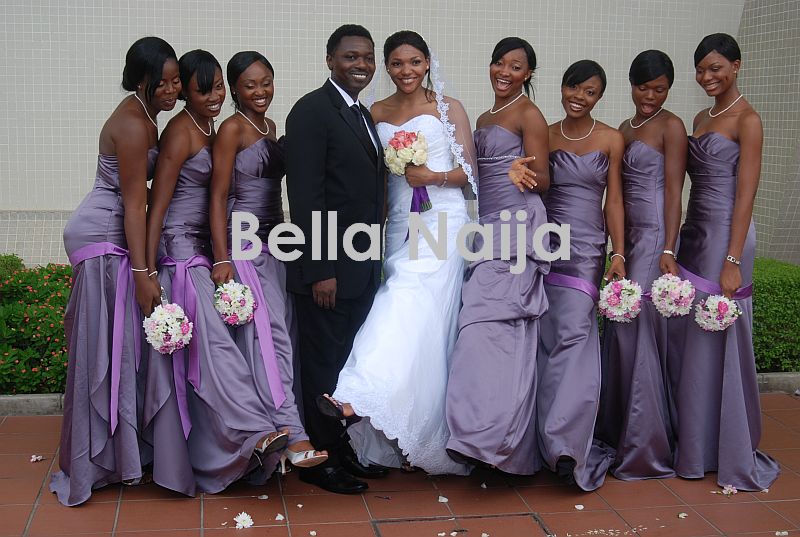 There is just something about this wedding that makes me go 'awww'.
Love the choice of the venue as well as the simplicity of the bride's dress and accessories. From the expressions and loving glances that Tom & Anita shared, you can tell they are simply in love. Wishing them all the best and blessings.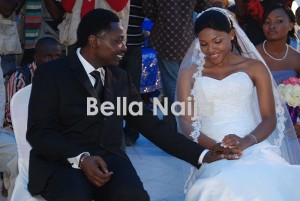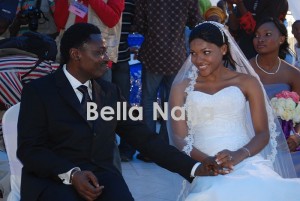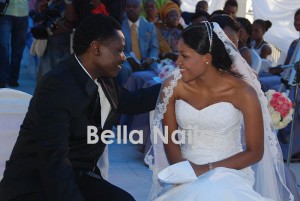 All Photos: Bella Naija
Additional Info Source: The Sun