All week, BellaNaija.com will be sharing exclusive shots of E4 PR Stars.
Yesterday, we introduced Egor Efiok, the brains behind the E4 PR and Princess Amayo, the makeup and bodyart artist.
All the ladies had five main shoots (beauty, fantasy, glam, corporate and gele). Today, we have our first unveil – Monalisa Chinda.
Here is what Egor had to say about this shoot – "With Monalisa Chinda, whenever I look at her lovely eyes, I just think, exotic exotic exotic! So I planned her themes according to what was brewing in my head each time I looked at her. Look at the photo of her with a blue veil for instance. She truly does look amazing…!"
We totally agree! Beautiful. In other Monalisa Chinda news, the actress was honoured with the Most Outstanding African Actress at an awards event in Australia on the 10th of July 2010. Congrats!
Sneak Peek of the other E4 PR Stars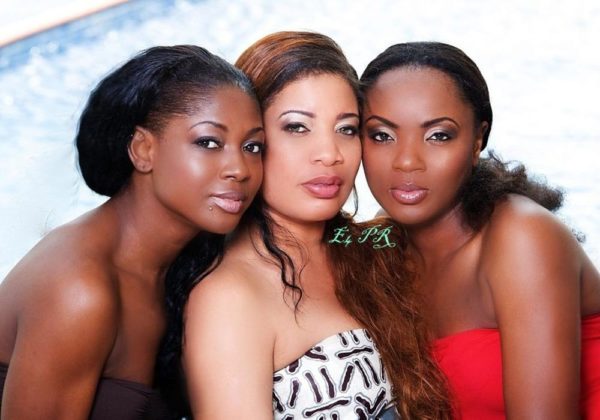 Photoshoot Direction & Concept: Egor Efiok
Styling: Yolande Okereke
Make-up and Body Art: Princess Amayo
Photography: Obi Somto of Orbit Imagery and Moussa Moussa
Ladies' Clothing: Duchess
Click back tomorrow for the next unveil
**
All photos are owned by E4 PR & the respective photographers. Any unauthorized use is prohibited