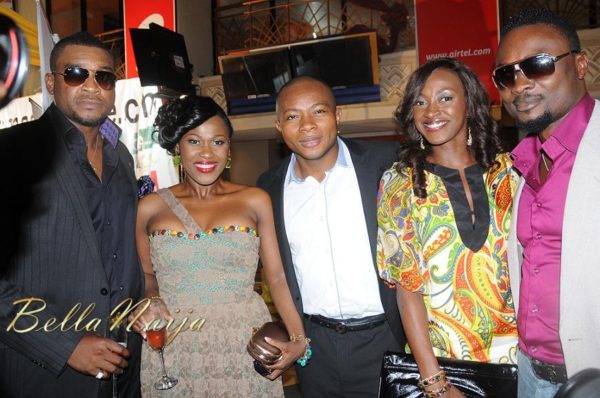 On Sunday 31st July 2011, Uche Jombo's new movie "Damage" premiered at the Silverbid Galleria in Lagos.
The event was a "star-fest" with celebrities from the world of Nigerian movies, music and fashion in attendance. "Damage" tells the story of love and the pain of domestic violence with a style that projects the subject as one that has not been threaded before in a movie. A man (Kalu Ikeagwu) and his wife (Uche Jombo) love each other immensely yet their day-to-day life can only be described as a "cat and mouse" situation. They fight violently almost on a daily basis and one of the long run effects of their fights is the psychological torture their children had to go through.
Beyond 'Damage', the story extends to 'My Life, My Damage' and 'My Country, Their Damage' altogether known as the Damage movies; making it a collection of three distinct but interwoven stories, aimed at advocacy for social issues. Each story addresses important problems affecting individuals, families and societies at large. Speaking on the movie Uche Jombo said, 'The Damage movies are unique and stands to correct societal ills, but beyond the storyline and qualitative nature of the movies, I am of the opinion that I am a Nigerian brand, and anything I do, represents Nigeria in one way or the other, so I cannot afford to compromise the ideal standard of a movie while hiding under the 'anything goes' guise. We had the best of hands from the cast to the crew and the result is highly encouraging'.
Photo Credit: BellaNaija.com | Kola Oshalusi | Blue Rose PR