Nigeria has a rich pool of talent in diverse areas and the MTN Lagos Fashion Design Week in collaboration with the British Council went to three cities around Nigeria, in search of talented young designers, models and creative entrepreneurs.
In the end, Ayotomi Rotimi of Xclamations by Tomi Rotimi won the creative entrepreneur of the year prize.
Here is the Ayotomi's profile.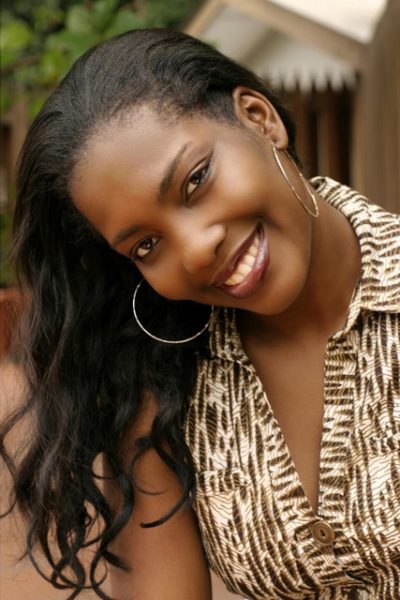 Ayotomi graduated from the University of Lagos in 1998 with a degree in Business Administration. It was while at university that she began to explore the business of fashion, selling fitted shirts, scarves and tailored trousers to friends and students to augment her allowance. After graduation she worked at Fountain Trust bank yet continued to design and market her fashion pieces as a lucrative hobby.

After three years in the banking industry and with a growing passion for designing she enrolled in a course at the London Centre for Fashion studies and resigned to pursue fashion design full time. This was almost ten years ago and since then her "lucrative hobby" has grown into a successful fashion label in Nigeria, Xclamations, which focusses on affordable, accessible ready to wear clothes. They design and manufacture clothes and sell through their own two stores in Lagos and their groundbreaking online store.

Their designs are largely influenced by their African roots, evident in their creative use of colours and texture, from "afrocentric" jersey tunics to higher-end occasion wear, all easily identifiable as Xclamations originals by their fit, finish and unique design interpretations.
The finalists for the 2011 Young Creative Entrepreneur of the Year prize were;
Ayotomi Rotimi – Lagos (Winner MTN British Council Young Creative Entrepreneur of The Year 2011)
Wonuola Odunsi – Lagos
Mary Ebubedike – Port Harcourt
Bimpe Onakoya – Abuja
Fatima Mamza – Abuja
Rukky Ladoja – Lagos
Temilola Osifade – Lagos
Amaka Ofili – Lagos
Tale Kevin Agono – Lagos
Terence Sambo – Lagos
Adebayo Oke Lawal – Lagos
Anthonia Adefuye (Toni Tones) – Lagos
While the Young Creative Entrepreneur of the Year prize competition for 2011 is done and dusted, the Young Model of the Year and Young Designer of the Year categories are still open with 12 finalists each. Check out the lists below and also watch the audition videos produced by Bola Balogun of Glam Networks.
MTN British Council Young Designer of The Year Awards – Finalists
Akpos Okudu – Port Harcourt
Beatrice Black – Port Harcourt
Ibitein Thompson – Port Harcourt
Onanma Okeke – Abuja
Binta Shuaibu – Abuja
Xenia Ejidike – Lagos
Kate Williams – Lagos
Oroma Cookey Gam – Lagos
Bola Yinka Obebe – Lagos
Ejiro Amos Tafiri – Lagos
Bubu Ogisi – Lagos
Morin Alatise – Lagos
MTN Young Model of The Year Awards – Finalists
Sandra Iwuoha – Port Harcourt
Jummaima Ejiofor – Port Harcourt
Genevieve Aken – Abuja
Lateefat Garuba – Abuja
Chika McKay – Abuja
Jill Odeh – Abuja
Amina Jibrin – Abuja
Oyinkansola Ayodele – Lagos
Kemi Awoyemi – Lagos
Naomi Oji – Lagos
Temitayo Adaramoye – Lagos
Oluwatobi Fadeyibi – Lagos
Port Harcourt

Abuja