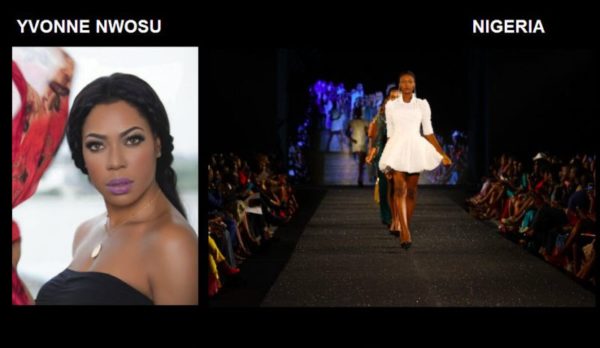 Originally called "Trendz Kenya Fashion Festival", Kenya Fashion Week 2013 is approaching fast and has got some Nigerian flavour for this year's show.
Nigerian designers Yvonne Nwosu of Vonne Couture, Hakeem Balgoun of Kimono Collection, Tina Ndidi Ugo of Didi Creations and Estella Ogbonna of Estella Couture will be showcasing their designs at this year's event which will hold on Saturday 24th August 2013.
The KFW 2013 show will have 3 segments:
An exhibition at The Source from 9AM till midnight
The main runway show at 6PM – 11:30PM
The Kenya Fashion Week Party
The show will also have other designers from several countries including South Africa, Kenya, Zambia, India & Pakistan.
View the full list of the designers below:
Kushweet Barhij – Kush B (Kenya)
Dave (Kenya)
DEVrNIL (India)
Yvonne Nwosu (Nigeria)
Hakeem Balogun – Kimono Collection (Nigeria)
Tina Ndidi Ugo – Didi Creations (Nigeria)
Estella Ogbonna – Estella Couture (Nigeria)
Shahida Zia – Zenia Couture Designs (Pakistan)
Majakgomo Abel Maserumule (South Africa)
Suzaan Heyns (South Africa)
Ruald Rheeder (South Africa)
Kapasa Musonda – Mangishi Love (Zambia)
For more information on Kenya Fashion Week 2013 visit www.justlikethat.com/mediaaccreditation | Email [email protected] or [email protected] | Call +254-736-779259