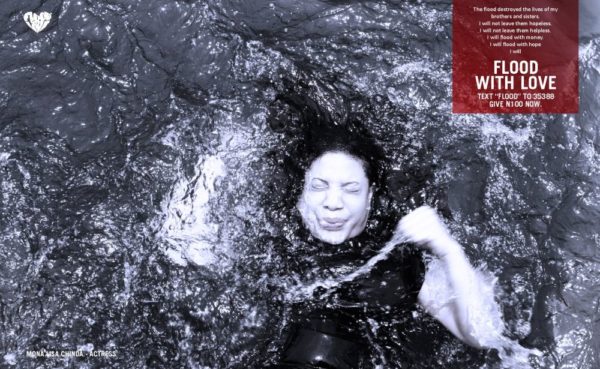 Tick, tock, tick, tock…Nollywood sweetheart is drowning, who's going to save her?
Monalisa Chinda also lends her support for the Flood with Love campaign. She joins other Nigerian celebrities and personalities who have starred in the ad to help raise funds for those affected by flooding.
To support, text FLOOD to 35388.It costs N 100.