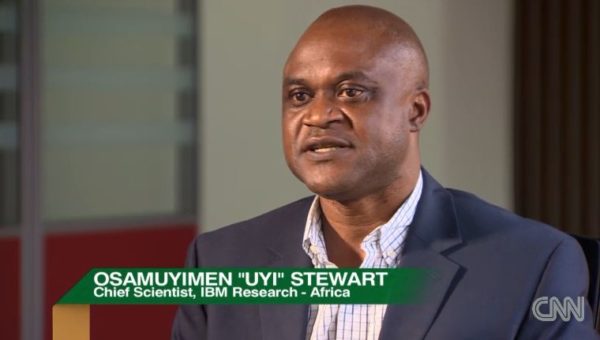 We love technology and technology loves Africa.
On African Voices this week, Nigerian born Uyi Stewart, the chief scientist at Africa's first IBM research lab, speaks to Nima Elbagir on the growth of technology in Africa.
IBM's decision to host one if its research hubs in Africa is an indication of the potential for growth. Uyi Stewart speaks on the potentials for innovation on the continent.
Watch the insightful videos here:
Part I

Part II

Part III