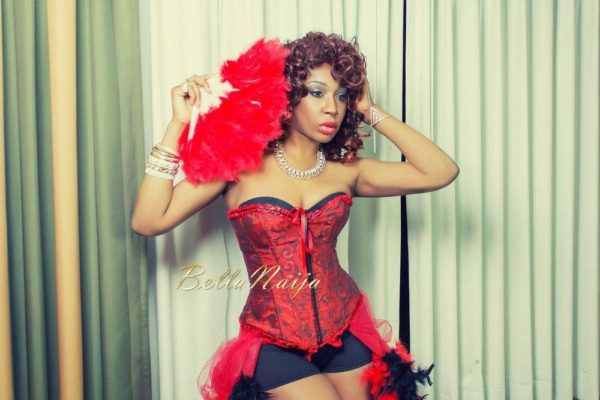 Rising singer Nenaya Jazmine, also known as Nenjazi has released to BellaNaija Music a special Valentine's day themed photo story.
It also comes with a reloaded version of her latest song – Whine My Waist.
The photo story chronicles the mini-adventure of a young fashionista who is beckoned to meet her lover at a mysterious suite.
Tapping into the whimsical tale, "Alice in Wonderland", the mysterious lover leaves little notes about the suite which instructs the damsel to try on different outfits of his choice.
Wondering why her lover hasn't shown up yet, the young girl attempts to entertain herself by engaging in a novelty solo card game and sipping on something to relief the tension and anticipation.
Does her knight in shining armor appear at the end of the night or does she spend the night in solitude?
Check it out!
Listen to Whine My Waist (Reloaded)