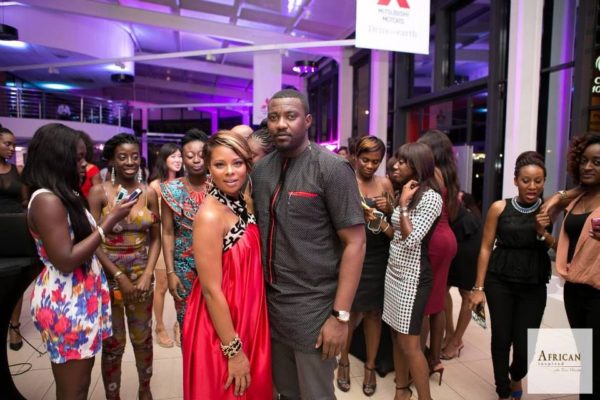 America's Next Top Model Cycle 3 winner Eva Marcille was glowing at the anticipated African Inspired Cocktail event held on Friday 7th March 2014 at the CFAO Motors Showroom, Accra, Ghana.
Eva who welcomed a baby girl with Kevin McCall in January, showed-off her post baby bod in a red silk dress with black-and-white halter neck detail by Oyato Designs.
The event organized by The R'ajawa Company was the first step in launching the first TV show – African Inspired with Eva Marcille. The docu-series will focus on African culture and its widespread influence on modern life across the globe.
Ghanaian actor John Dumelo as well as the creator of the TV show Lady May Hagan were also present at the event. View all the photos!
Keep up-to-date with African Inspired via social media;
www.instagram.com/africaninspiredshow
www.facebook.com/theafricaninspiredshow
www.AfricanInspiredShow.com