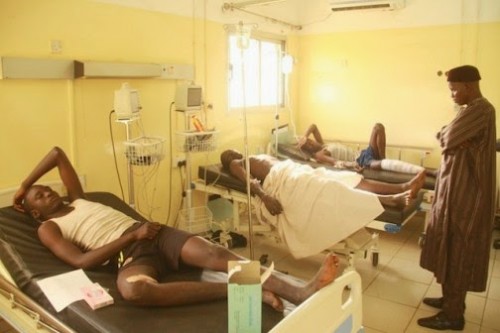 According to several rescue agencies, the issue of inadequate hospital facilities in Abuja is plaguing victims of Monday's Nyanya-Abuja bombing.
Agencies making this complaint include the Federal Emergency Management Agency (FEMA) and National Emergency Management Agency (NEMA). They have expressed dismay over the inefficient conduct of hospital staff, inept administration, and insufficient mortuary facilities, Vanguard reports.

According to FEMA Director General, Alhaji Idriss Abbas, the hospitals gave agencies and other stakeholders a hard time, requesting for hospital cards and payment for both dead and injured victims before they could be attended to.
Abbas made this assessment based on the agencies' visits to general hospitals in  Maitama, Nyanya, and Asokoro as well as six other primary health care facilities.
In addition to the alleged inadequate facilities, some of the hospitalized victims have complained of hunger, stating that hospital staff had not fed them since they arrived for treatment, Premium Times reports. 
Photo Credit: Premium Times