We are loving Fade Ogunro's look for the first episode of MultiChoice presents the Fashion Protégé! The show which is in search for Nigeria's Next Big Fashion star is a Must Watch for lovers of juicy entertainment!
A fashion reality TV series calls for great style all around! so for the next four weeks, we are going to put the show's host, Fade Ogunro on the style hot seat and analyse her looks!
Fade took the direction of a girly-girl  with loose curls, a yellow Aso-Oke full skirt by Moofa and a simple black sleeveless top with intricate beading details on the sides. She kept the look fresh with her two tone sandals, a collection of bangles and minimal make-up. (The I just woke up like this look!, LOL)
She scores and "A" with us! How would you rate the look? Leave a comment!
Catch the Fashion Protégé today at 8pm , Friday at 9.30pm, Sunday at 8.30pm and Monday at 1.00am on Africa Magic Entertainment, Channel 151.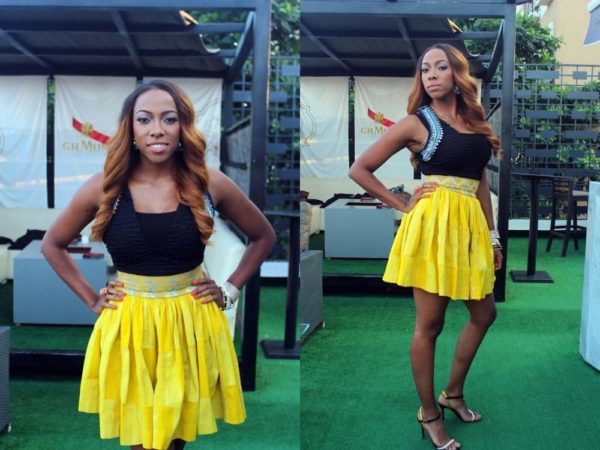 Credits
Photography: Insignia Media
Styling: Ebun Aboderin
Hair: Touch of Glamour
Make-up: MUD Cosmetics