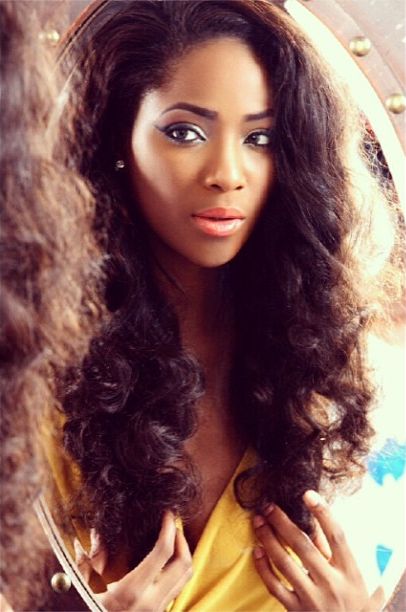 Sylvia Nduka shuts down reports that she is married.
A month ago, Sylvia who won the Most Beautiful Girl in Nigeria pageant in 2011 sparked reports that she is engaged and married after she posted an image of herself with a diamond ring. She captioned the photo – "#official".
A rep for Sylvia revealed to BN that she is not engaged. As time went on, more reports surfaced that she married a top Nigerian politician in the presence of friends and family in Houston, Texas.
In an interview with Encomium Weekly, Sylvia touched on the topic, her hair extensions line, her NGO, helping select a new queen and being grateful.
Read excerpts;
On finding love: "Love is a beautiful thing and everybody hopes to find love some day, but for now I can tell you I'm still very much single and married to my business."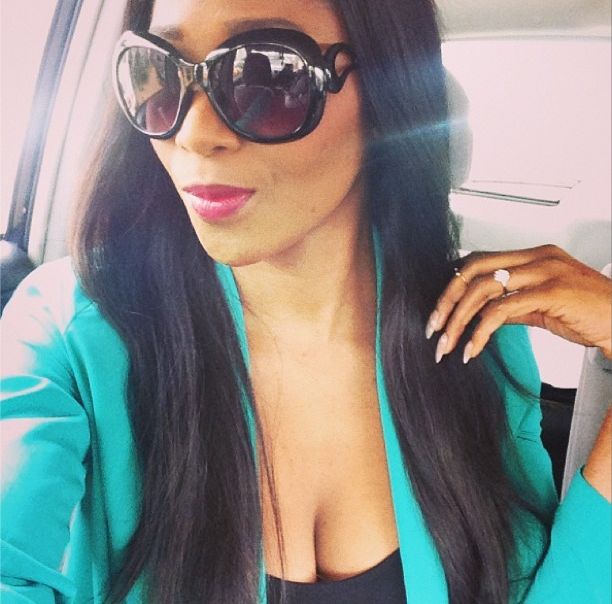 On reportedly tying the knot with a top politician in Houston, Texas: "It is true I was in Houston but not to get married to a top politician like they said.
On if she is engaged: "I'm not engaged or married, though I'm looking forward to that some day. I want it to happen soon, soon, soon. For now, I would tell you I'm married to my business 100 percent."
On life after MBGN: "It is still the same Sylvia Nduka. I'm living my life. Nothing much has changed about me."
On if she misses being the queen: "I'm not missing anything. As far as I am concerned, I'm still MBGN"
On if her win still presents her with opportunities: "100 per cent! A lot of people still refer to me as former MBGN. When you write a story about me, I'm sure you would start with the introduction, former MBGN."
On MBGN 2014: "Yes, the best won. Iheoma Nnadi deserves the crown."
On when judges express different opinions on who should be queen: "Of course, every judge must have his or her own opinion. And that was what exactly happened, but at the end of the day, the majority carried the day."
On what the judges look for: "We were looking out for the figure of contestants. That's very important. We were also looking out for how intelligent the girl is. Beauty and carriage were equally major criteria we adopted in selecting the winner."
On reports that she is passing the crown to her friends: "Funny enough, I don't know any of the contestants. I came in as a judge and did what I got to do and left. I know nobody there."
On the inspiration for her Sylvia Educational Foundation NGO: "My grandmother. She told me she had always wanted to go to school, but she never had the opportunity. She used to tell me that back in the days, they used to call her an illiterate. In fact, her husband once called her illiterate and that hurt her so much. So she insisted that the best I can do for her and myself is to go to school and help those who want to got to school but don't have the financial support to actualize their dream. And that has been my watchword."