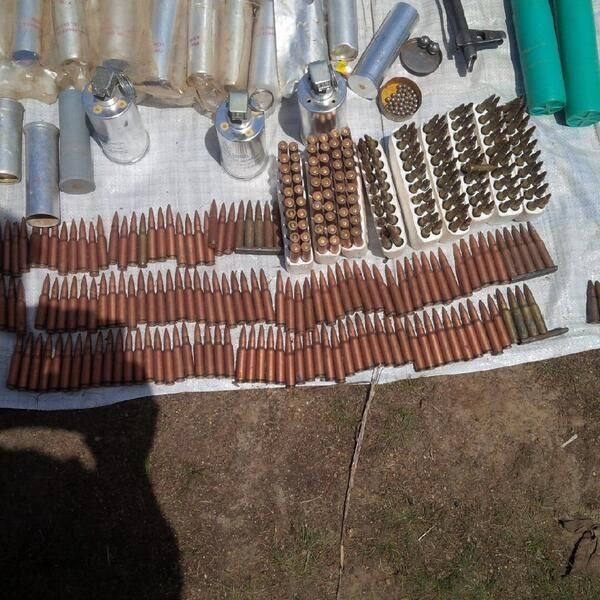 In a military operation that lasted throughout the weekend, troops countering terrorists activities in the northeast of Nigeria have cleared and taken over Balmo forest, stretching from Bauchi through Jigawa states.
On Monday, a military spokesman General Chris Olukolade said that terrorists suspected to be members of Islamist militant sect Boko Haram and armed gangs operating in the forests were completely rooted.
Some of the men were captured including two foreigners who are suspected to be mercenaries.
The military took possession of several weapons and equipment including vehicles, motorcycles, power generating sets, foodstuff and kitchen utensils.
All images were shared by Reuben Abati, the spokesperson  for President Goodluck Ebele Jonathan.