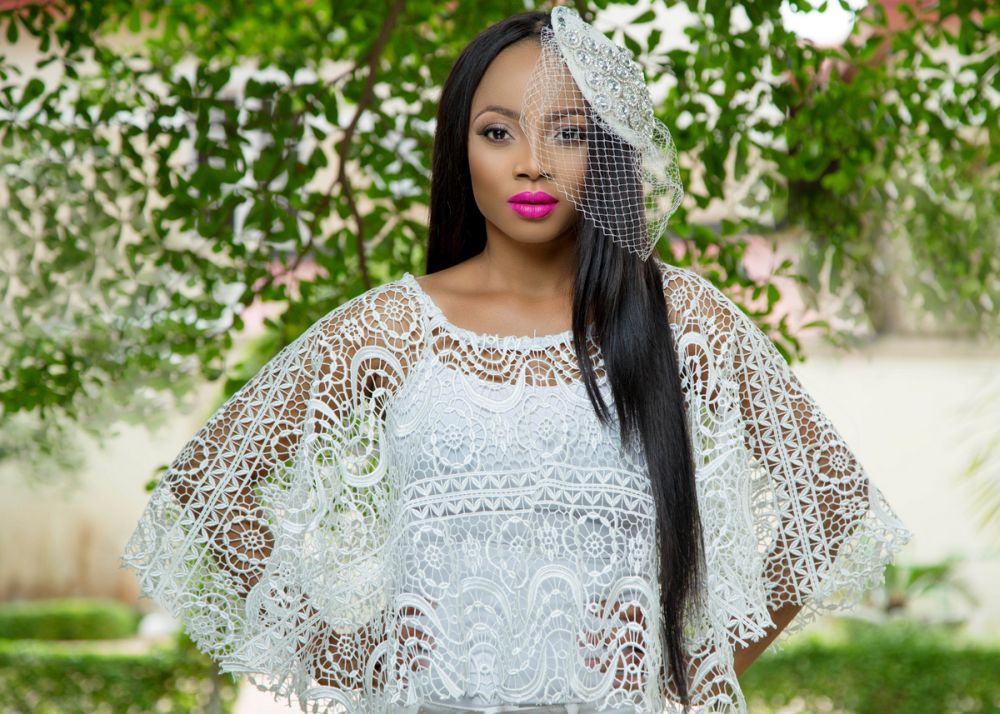 It's Tokstarr with a double 'r'!
TV Personality Toke Makinwa looks so beautiful and glam for the 2nd edition of design label Abbyke Domina's "The Celebrity Shoot". The debut edition featured Beverly Osu of BBA and now Toke is taking a vintage approach for the feature.
The shoot is dedicated to celebrating successful African women and modern Africa clothes.
In her brief interview, Toke speaks on what fashion is to her, fashion icons and more.
On Fashion
Fashion is an expression of who we are, what we feel on the inside and how we love to be seen. It is very interesting how without speaking, your fashion sense can send out all sorts of messages. I also think it is a reflection of how you feel inside. That been said, I believe that there are no set rules to fashion, everyone needs to find out what works for them.

On "who is an African woman?" and her fashion icons home and abroad
An African woman represents beauty, confidence, strength and so much more. I have quite a number of fashion Icons too. I think the young generation of fashionistas keep pushing the envelope and I definitely love seeing Victoria Beckham, Rihanna, The Kardashians, Blake Lively, Leighton Meeser etc. Back home, I love Eku Edewor's style, Zed Eye, Lisa Folawiyo etc.
To learn more, visit www.abbykedomina.blogspot.com
See the rest of her shoot below.
Photo Credits
Photography: Diko photography
Accessories: Ene Lawani (enemaya stores)
Makeup: Anitabrows
Hairstylist: Honeyboi
For more information, Follow the brand on Instagram: @abbykedomina