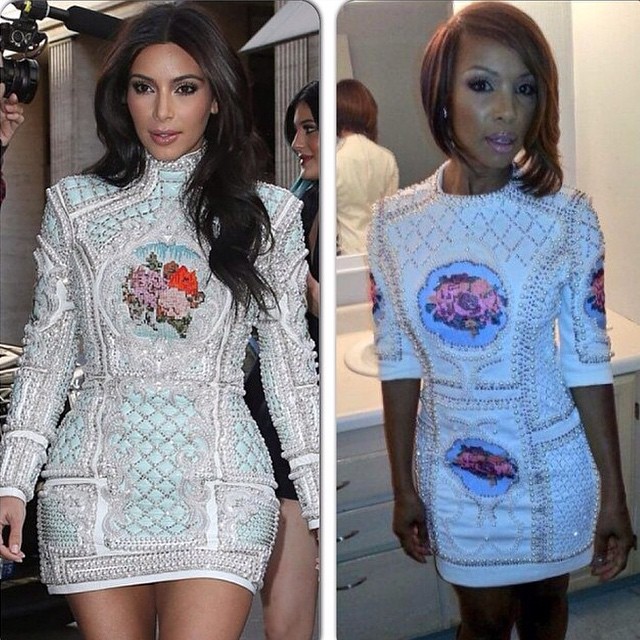 Lately, we have had a lot of discussions at BN HQ about the pressure people feel to keep up with the Joneses! Apparently this extends to Hollywood as well.
Actress turned reality TV star Elise Neal appeared with her co-stars from Hollywood Divas on TV talk show – The Real.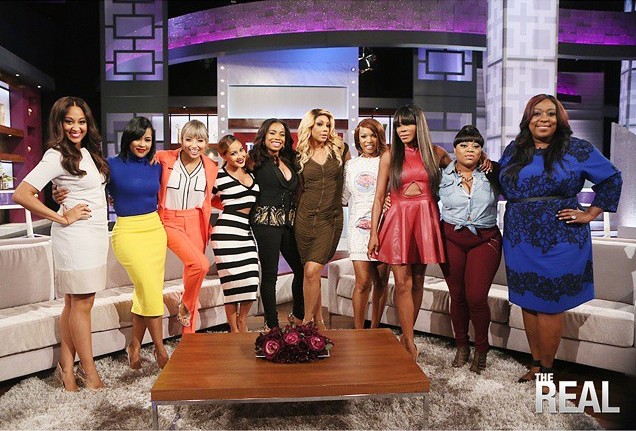 While their appearance on the show was interesting, what really captured the public's attention was the Balmain knockoff dress Elise was wearing.

Various viewers began tweeting and instagramming about it and called Elise out for wearing a fake including Instagram user KedarinStyle.
Here is what Elise had to say
I wonder what @KimKardashian would think? I bit (of course) Lol I mean I'm inspired by her fashions ! Love this ! pic.twitter.com/ZiXIoEu5GM

— Elise Neal (@TheRealNealE) October 8, 2014
The dress is a Balmain dress from the design label's FW2012 collection. It was famously worn by Kim Kardashian during her pre-wedding festivities in Paris.
Hey BellaNaijarians, what's your take?
Photo Credit: KedarinStyle/Instagram | The Real