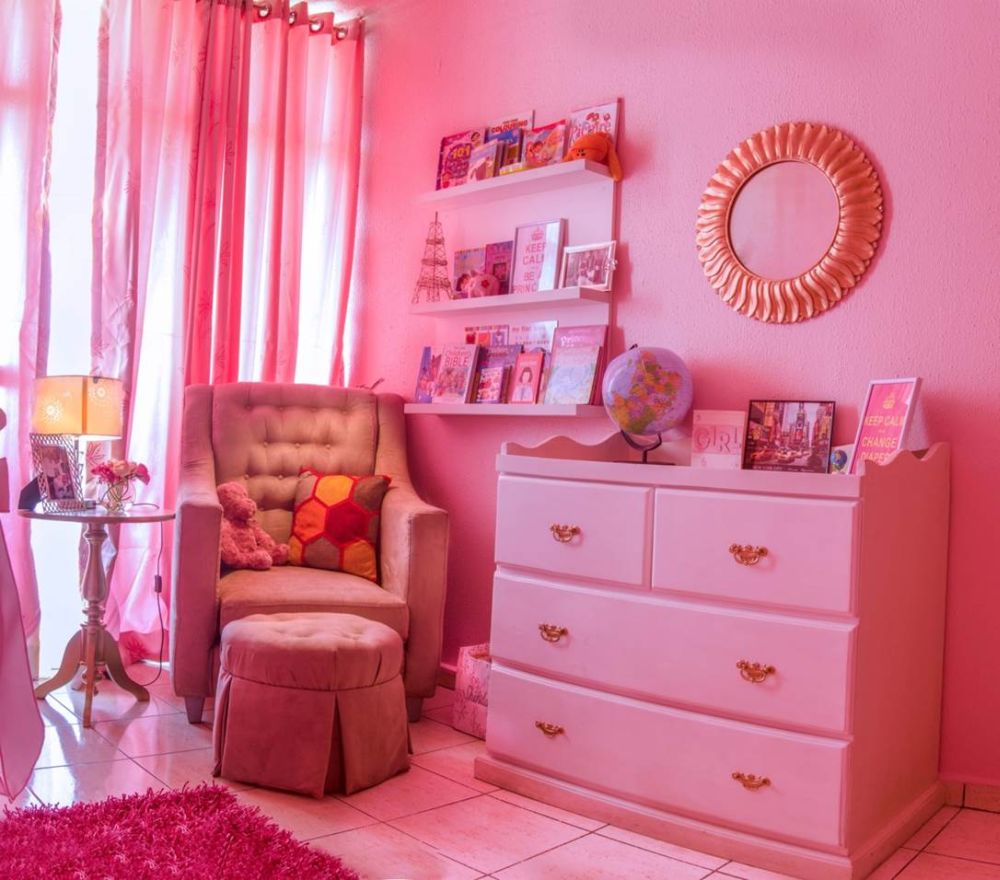 Oak & Teak interiors is an interior decoration and furniture design company based in Lagos with specialization in setting up and accessorizing modern baby nurseries, decorating rooms & playrooms for children as well as furnishing them. The company believes that the look and feel of a space has the power to transform – it can relax, rejuvenate, inspire, frustrate and even sadden us (babies included). Consequently, if there is a slight way that a baby's room can help the baby's development and feelings, then parent should consider paying attention to it.
At Oak & Teak, parents are strongly advised to set apart a dedicated room/space for their children which should be a fanciful and creative expression of what makes the child and parent feel happy whenever they are in it.
Designing a nursery or kid rooms from start to finish can be incredibly fun, but it can also be extremely overwhelming, especially if you're a first-time parent. That's why Oak & Teak does what it does — they make their clients feel at ease and excited about their nurseries/kid rooms while helping them enjoy the whole process. The Founder/ Creative Director, has an eye for exceptional and breath-taking children interior designs, which gives your child's room a feel of luxury, functionality and warmth. They work directly with expectant parents or parents with young children to give life to their design preferences. In addition, they are fully knowledgeable of existing safety requirements for baby furniture and ensure that all their furniture and accessories are in alignment with these standards.
At Oak & Teak, the design process is made simple, fun and stress free, such that they can complete a nursery or kids' interior design project with as much or as little interaction as a client's schedule permits. In addition, they also strive to work with our client's budget as long as its realistic.
All furniture including the baby crib (cot), rocking chair, footstool, gold side table, changing table/dresser, and baby bassinet in the room showcased were designed and made by Oak & Teak. The Oak & Teak custom made bassinet showcased in the pictures below can be placed beside the baby's mum at night because it is highly recommended to let babies sleep in separate beds close to their parents. The fear is that a parent could inadvertently trap a baby in bed covers or in the space between the bed and the wall. Some studies suggest co-sleeping puts babies at higher risk for SIDS (Sudden Infant Death Syndrome). Especially when parents drink too much, smoke, or fail to make sure the bed is safe. This is why a bassinet is advised for babies between 0 months – 8 months or when the baby can roll over by themselves.
A project for: Baby Oluwashindara
Age: 1 year
Location: Victoria Island, Lagos
Description: The parents of this beautiful baby wanted a nursery that she could grow into, they specifically didn't want any cartoon characters, but instead wanted her room to feel warm yet pretty with a touch of luxury and royalty because she is a little princess.
Favourite item: The bed crown. It transforms an ordinary room into an enchanted bed chambers fit for a princess.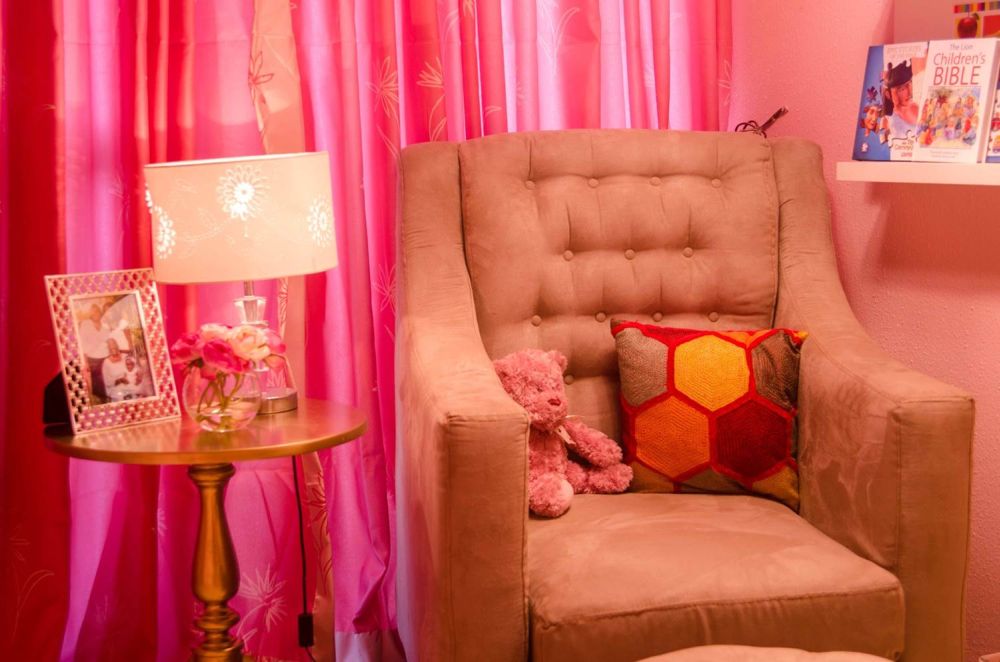 Why Oak & Teak?
A completely interactive service, Oak & Teak will work with you to create the perfect design, and then implement every last detail for you.
Creative director, Morenike will meet with you in your home, discuss your needs, preferences & style, and then walk you through the intricacies of planning this special space.
What's included?
– In-home consultation
– Furniture, floor plan, project plan and budget tracking.
– Custom design (e.g. furniture, window treatments, beddings, etc)
– Tailored selection for every item needed (furniture, lighting, flooring, décor, artwork, colour, scheme, fabrics, e.t.c).
– Supervise orders, deliveries, contracting and installation
– Home-wide baby & child safety assessment
– Adding those last finishing touches that make your space truly
Products
– Baby crib(cot)
– Baby dresser
– Baby bassinette
– Gliders & Ottoman.(i.e. Rocking chair & Footstool)
Oak & Teak looks forward to working with you on similar exciting projects. Yippie!
For more information please call Oak & Teak on: 09090404238 | Send an e-mail to: [email protected] | Follow them on Instagram: @oakandteak | Visit their Office address: 2nd Floor, Block D5, 1004 Estate, Samuel Manuwa street, off Ozumba Mbadiwe, Victoria Island, Lagos, Nigeria OR their Factory address: 1, Odutola street, Oko-oba, Agege, Lagos, Nigeria
Photo Credit: Gbenga Akindele-Nelly. (Follow Gbenga on Instagram:@gbenganelly | Send an e-mail at: [email protected])
____________________________________________________________________
Advertorial – Sponsored Content