Hey BN Style lovers!
We are starting off our weekend with another edition of BN Pick Your Fave – and we have two very stylish diva's supermodel Naomi Campbell and singer and occasional actress Beyoncé.
The Dress
The two ladies wore different versions of the same Spring 2014 black embellished Tom Ford Dress.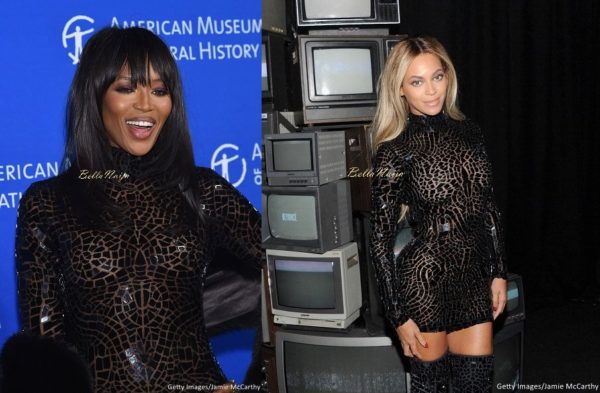 Beyoncé
Beyoncé wore the runway version of the dress in December 2013, for her 'Beyoncé' album release party. She paired the dress with thigh high boots also from the Tom Ford Spring 2014 collection
Naomi Campbell
Naomi slipped into a longer version for the American Museum of Natural History event on Wednesday, and finished her look with strappy sandals and a fur stole.
Which look does it for you?
Photo Credit: Getty Images/Jamie McCarthy