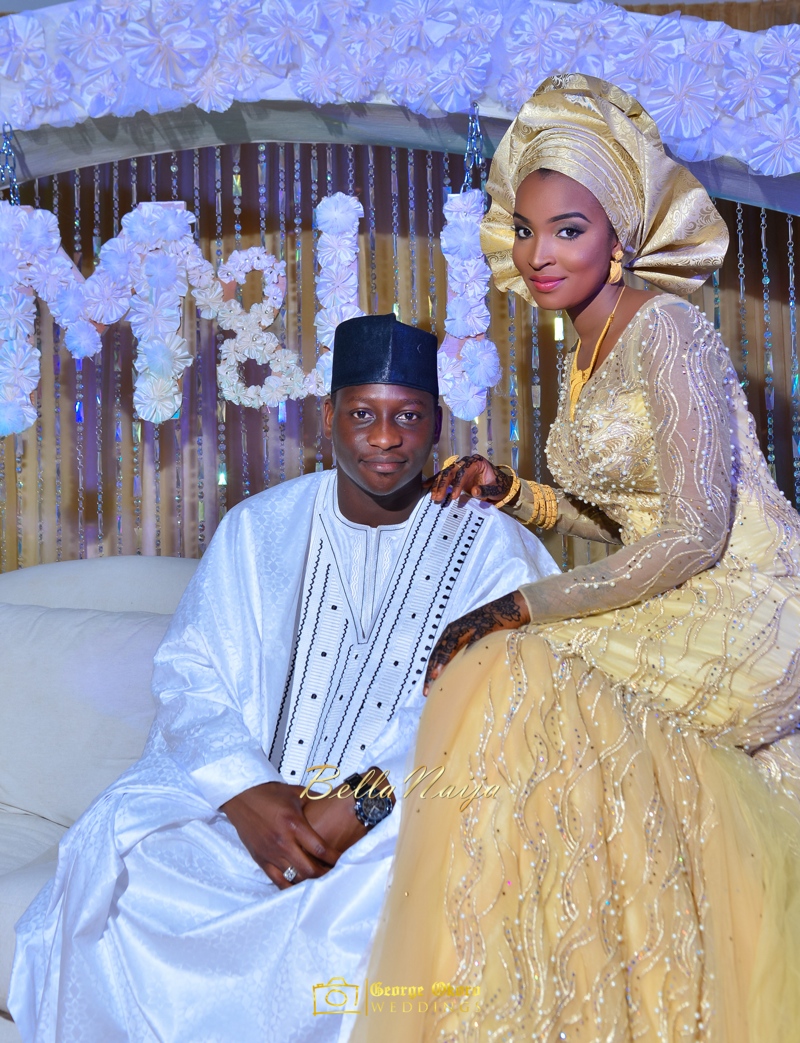 Muneerah & Umar's union was truly fated as their paths crossed a few times before they officially met. The couple's spectacular celebrations – five unforgettable events – were held in Kaduna in November.
Enjoy their beautiful love story and wedding photos by George Okoro Photography!
***
How We Met
by Muneerah
Well I don't even know where to start this love story of ours from … according to him, he first saw me on his friend's phone, and he was like Wow!!! who's that chick? The friend told him about me and he tripped, so he got my handle on Twitter and Facebook and Boom!, the stalking process began. Lol.
He sent several messages but I never replied any.
Luckily for him sometime later I was out having fun and he saw I was in a very good mood, so he approached me. I honestly can't remember how that turned out though but according to him, he said Hi and I smiled back with a warm Hello. He says that was his best moment in 2009.
The stalking never stopped, he hustled for my number, God knows how, and he called as soon as he got it. And that was when everything started because I found myself answering all his phone calls, we just kinda clicked. Guess the chemistry was too strong. We got really close over the phone but then I changed my number and we lost touch because I didn't call him (pretty sure he was sad the whole year, lol).
Then some time in 2012, I officially met Umar for the first time through a friend. We got introduced and I didn't know it was the same guy I had been talking back to in 2009.
The Proposal
In The Hausa tradition, there's nothing like proposal but gaisuwa (the groom sends his people for official introduction and engagement to the bride's house).
Soon after, at my home, Umar came with a video I made for him on his last birthday (it was a slide show video made by Maigaskiya Photography), he asked me to play the video, which I did not knowing he had a surprise for me.
We started watching to my biggest surprise I saw Umar on the screen saying all the sweetest things in the world! And I kept on blushing, and yet I didn't expect anything like a ring or question as we don't do it in our culture … but then he knelt down and asked me to marry him with a ring. OMG… I was stunned, I hugged him and said YES happily in so much delight.
Muneerah and Umar's advice for other couples is short and sweet: "Understand who you are going to live with and make sure you can be with them … it's important!"
BellaNaija Weddings wishes Muneerah and Umar a blessed and beautiful life as One.
***
~ All Photography: George Okoro Photography
Mothers' Night
"This is meant for the bride and groom's mothers to celebrate with the couple, their children. I wore a blue dress at mothers' night because it's a color of royalty."
Kamu
"Kamu means "unveiling of the bride". The groom's family unveils the face of the bride and welcomes her to her new family. I wore a champagne tulle dress with red beaded lace because I went with my friend who insisted I got this fabric, and I ended up loving it."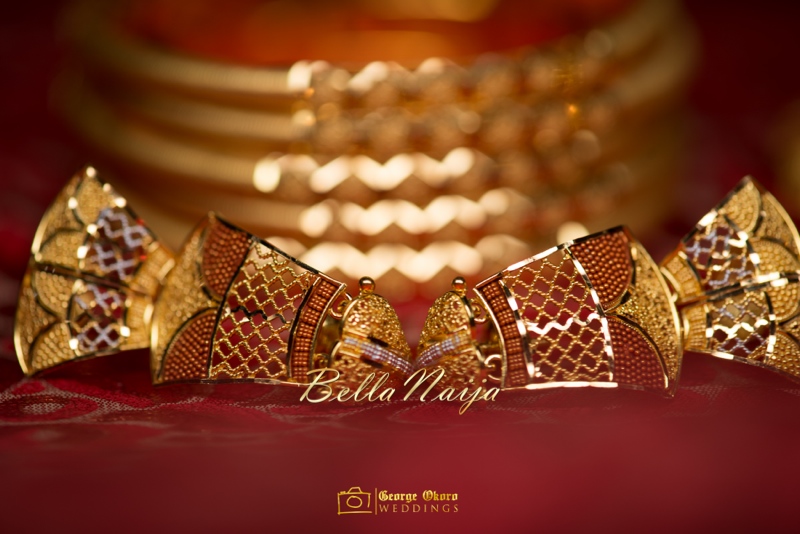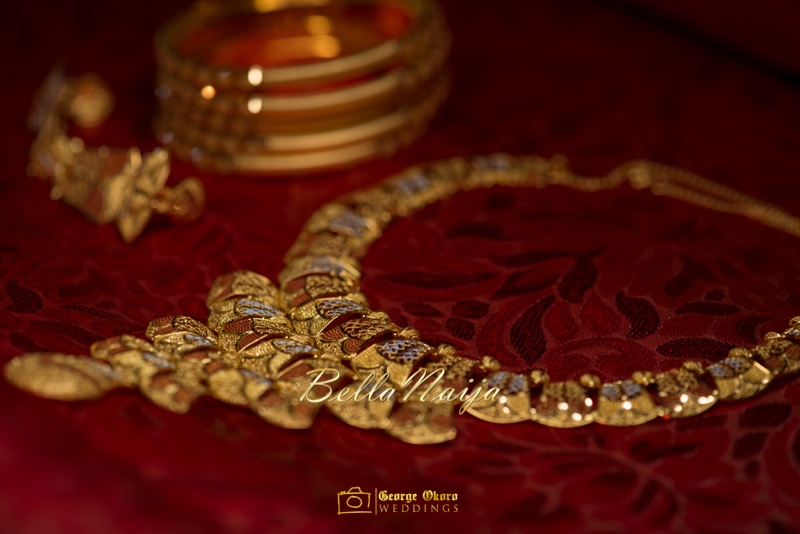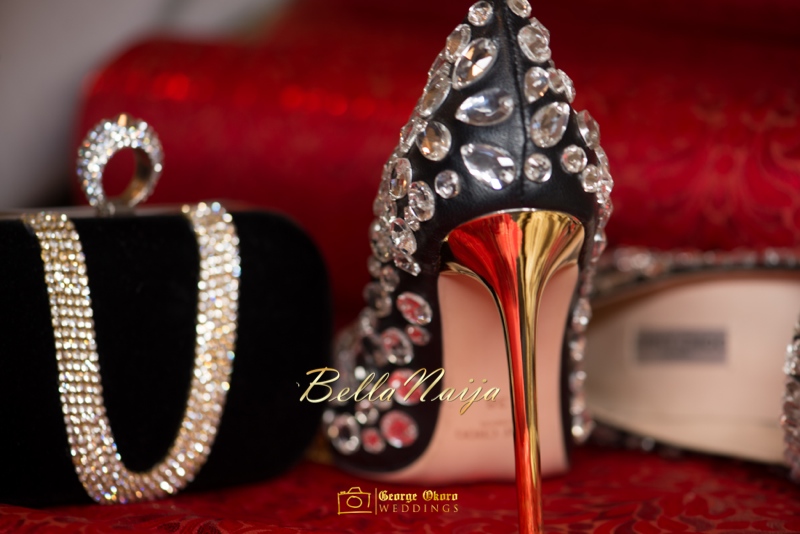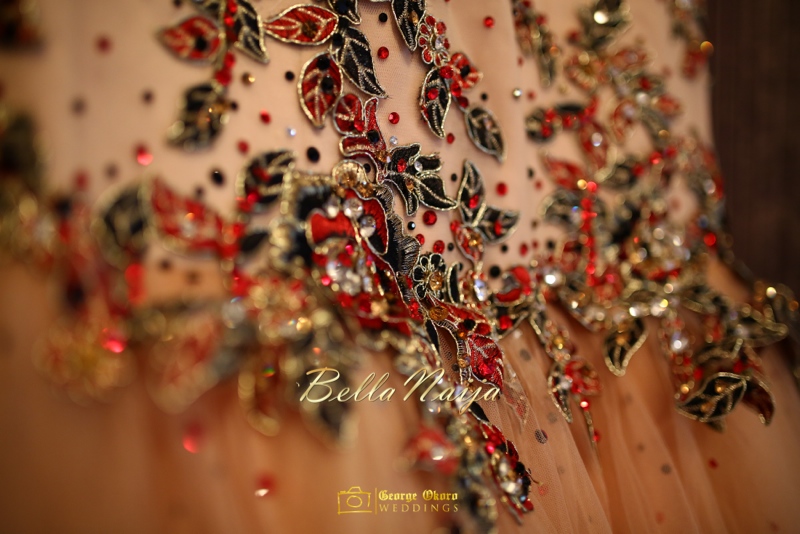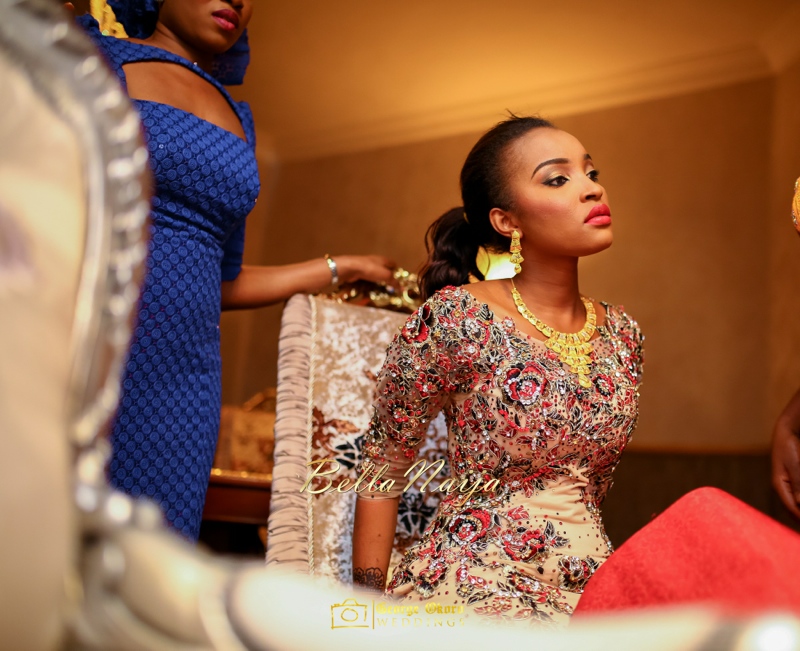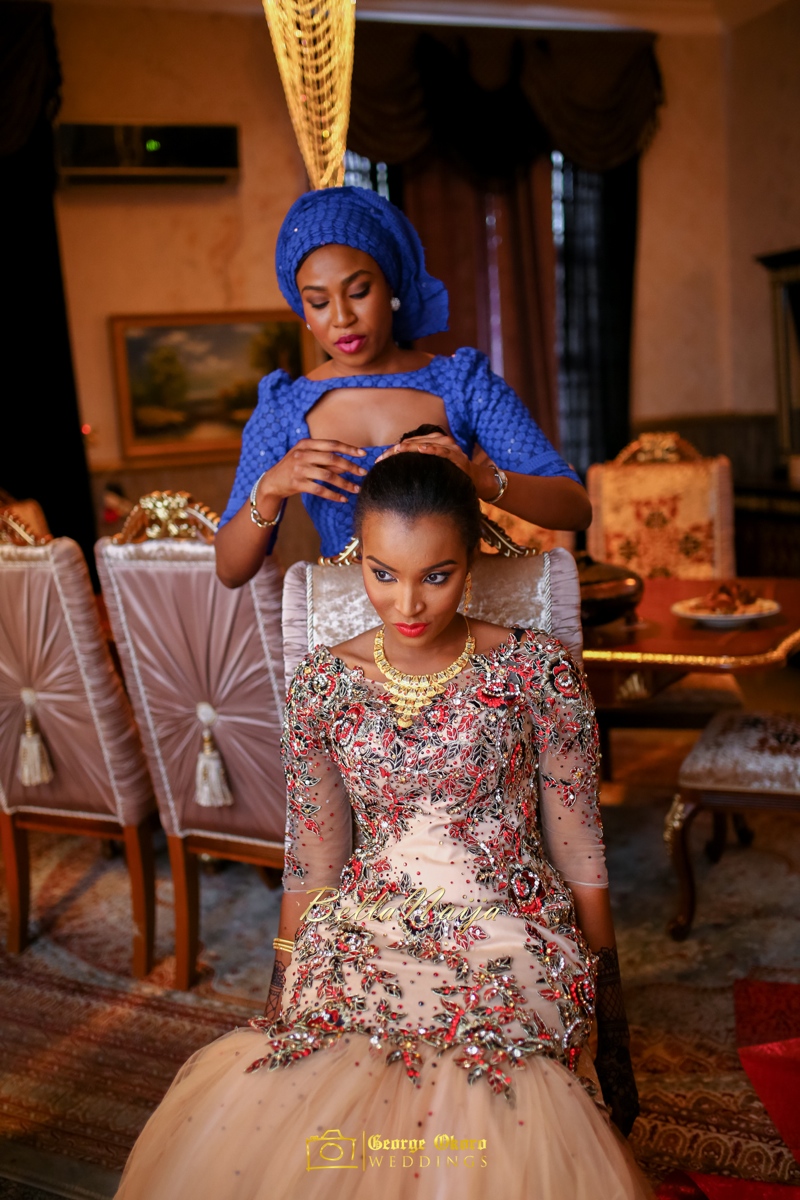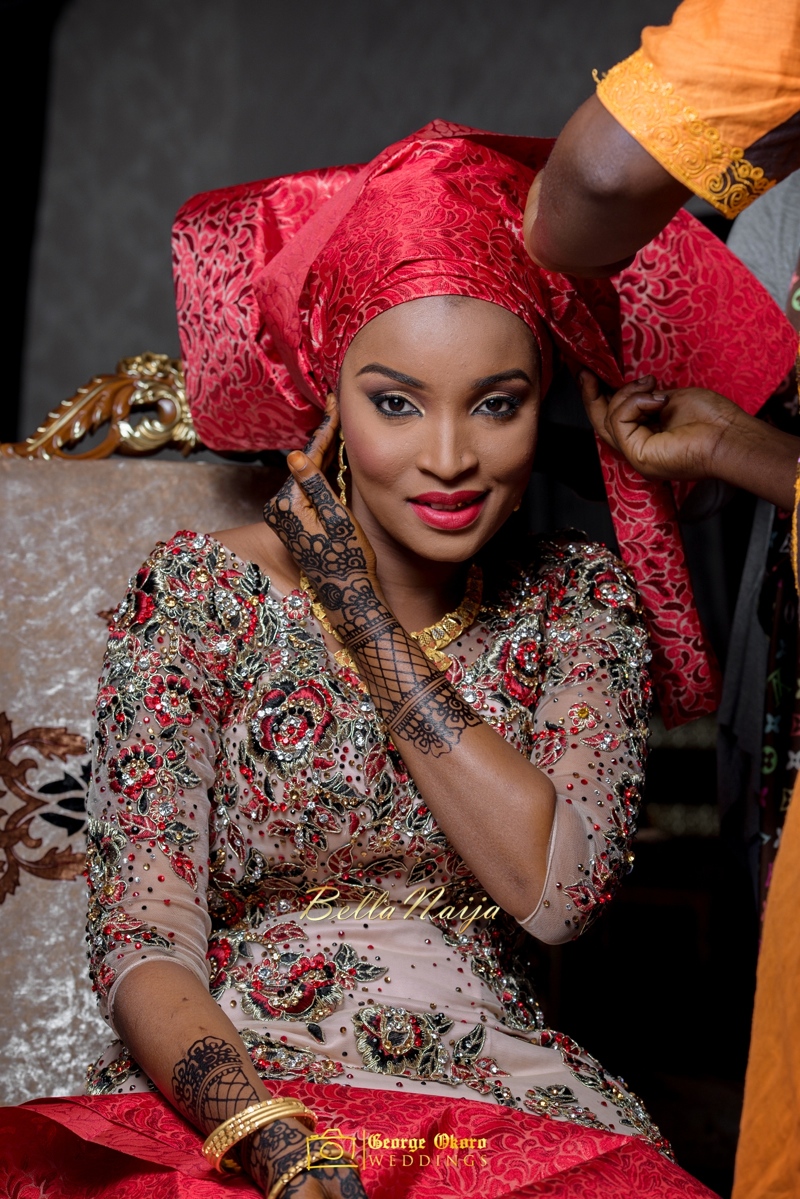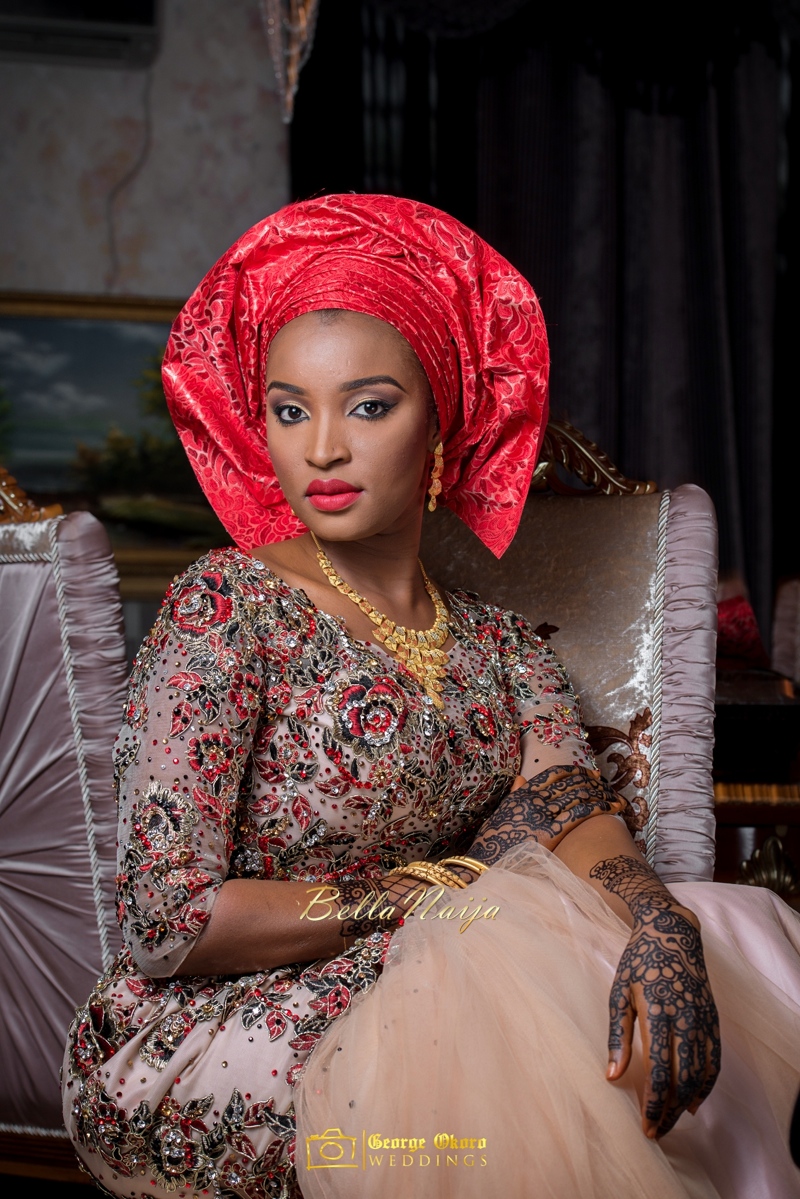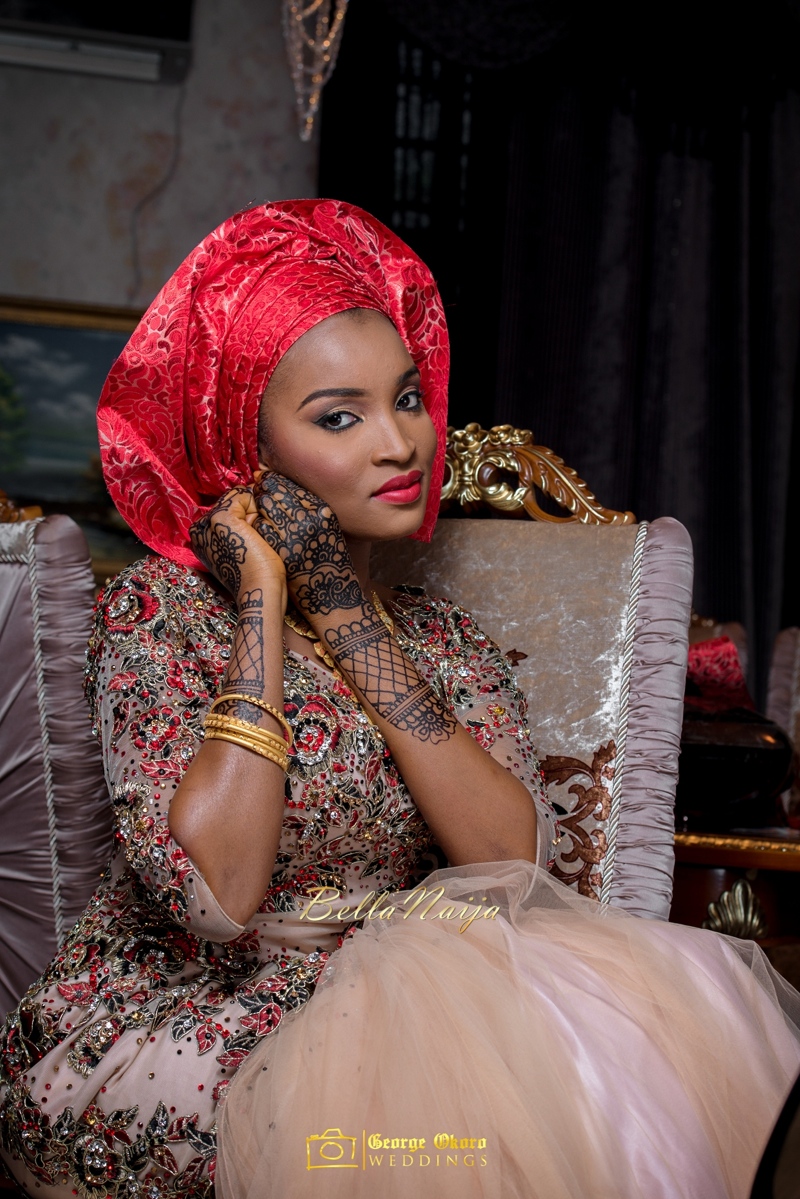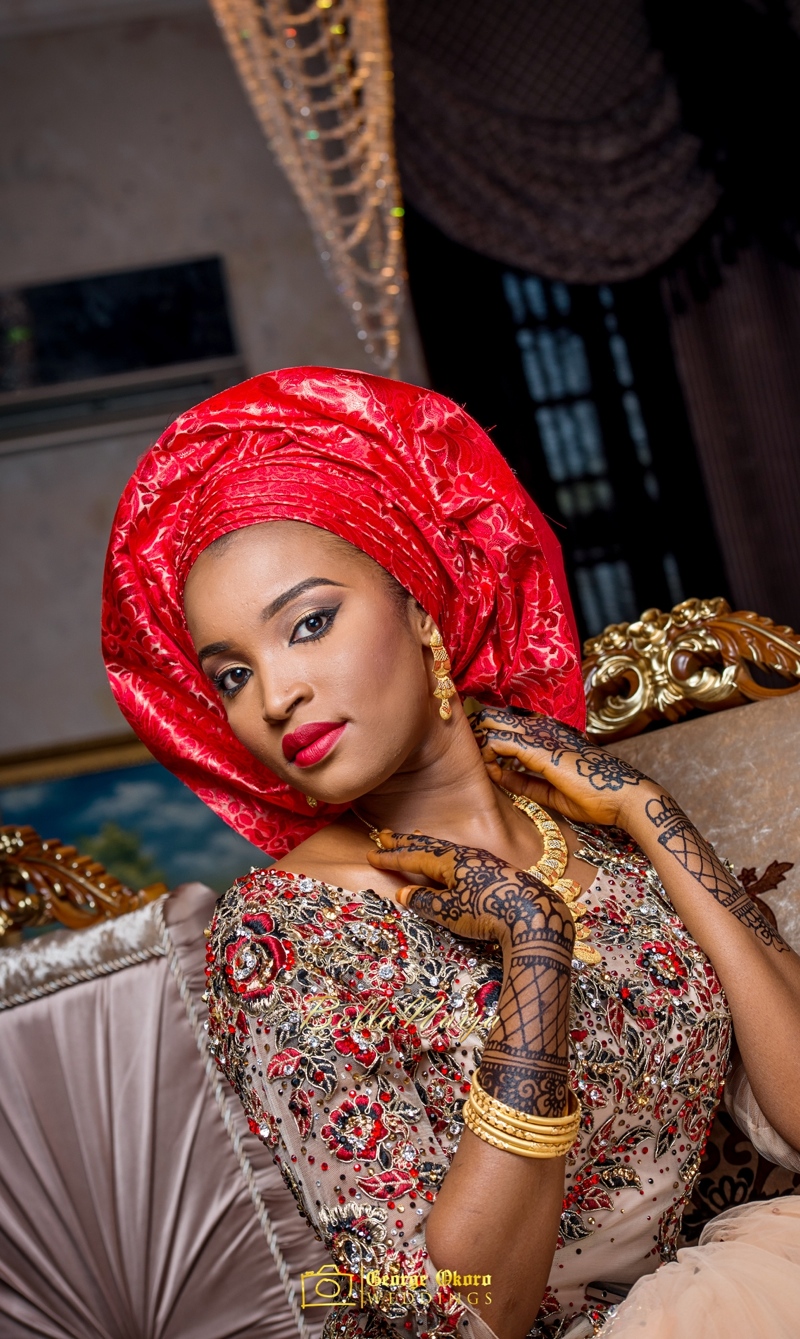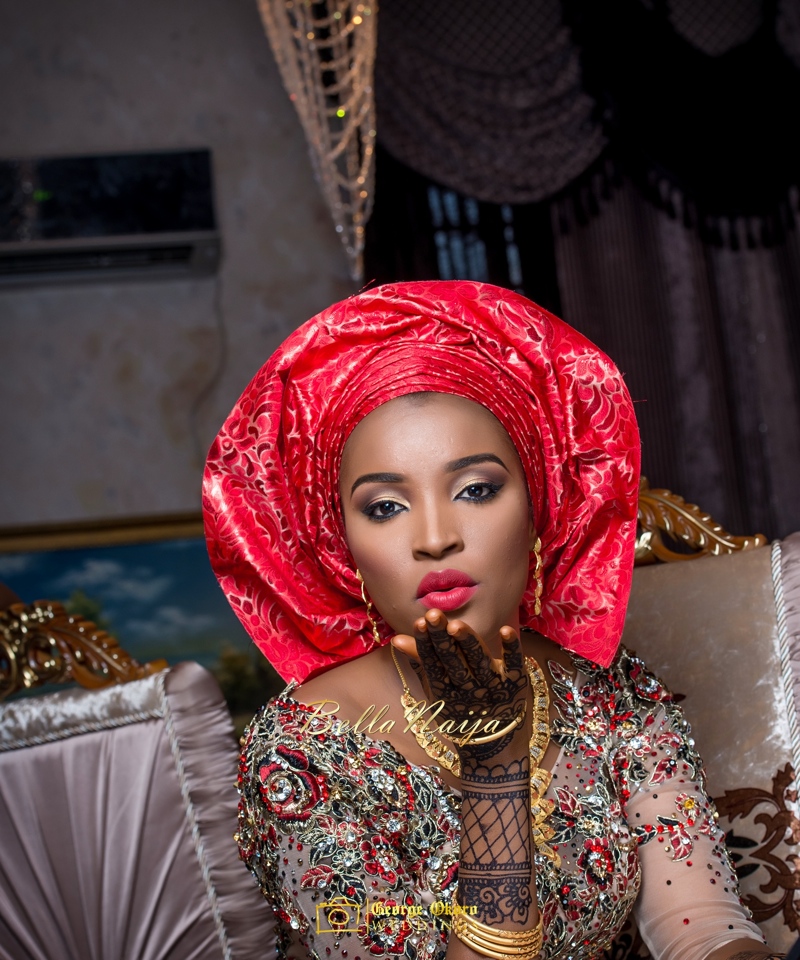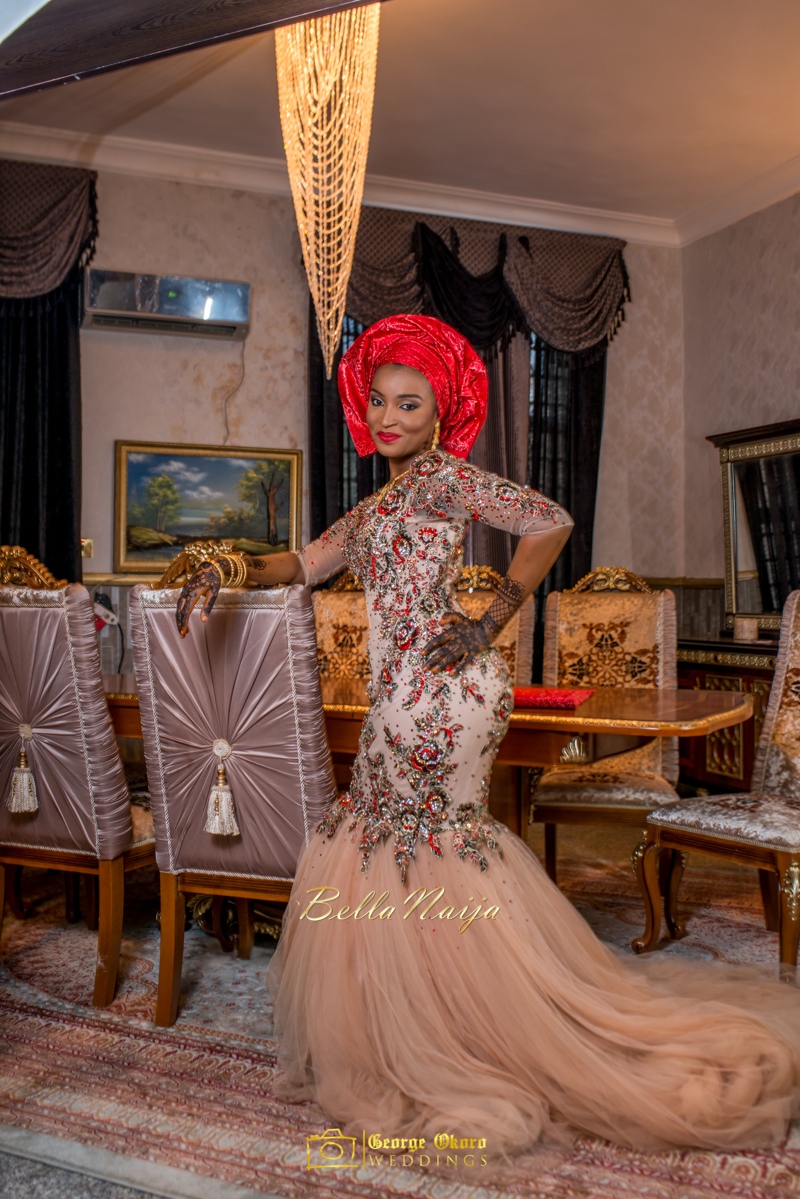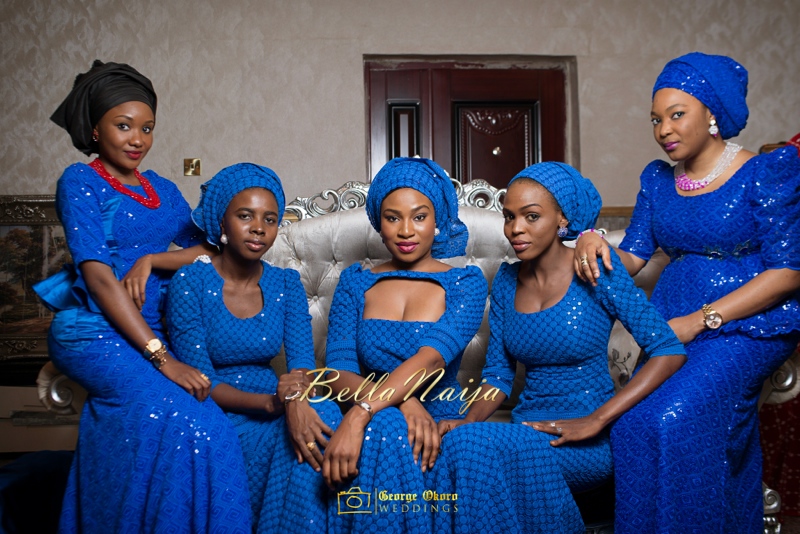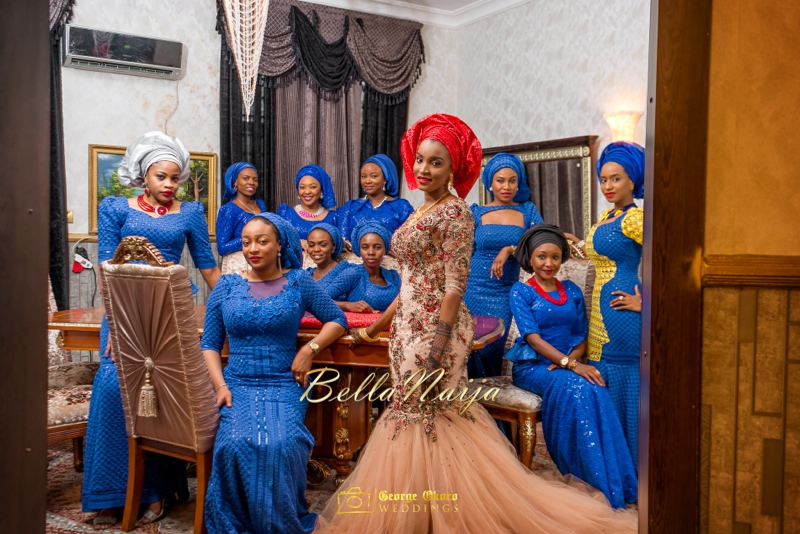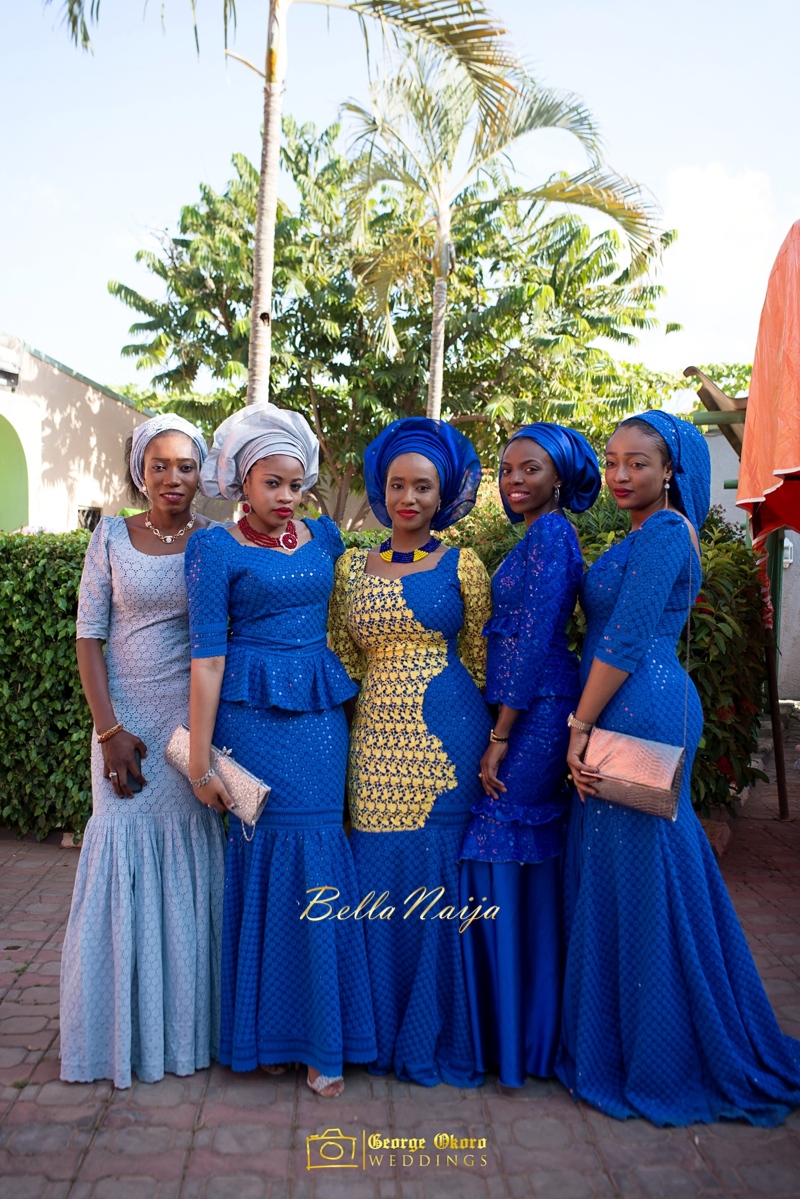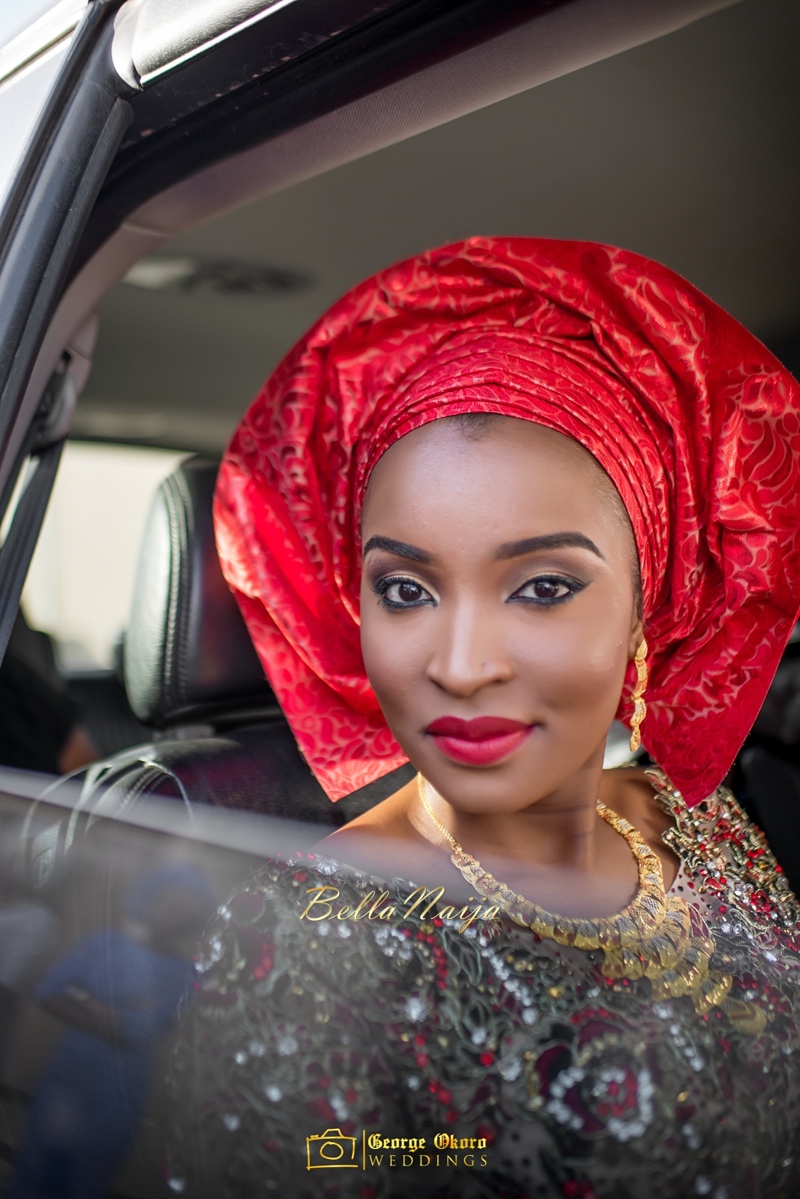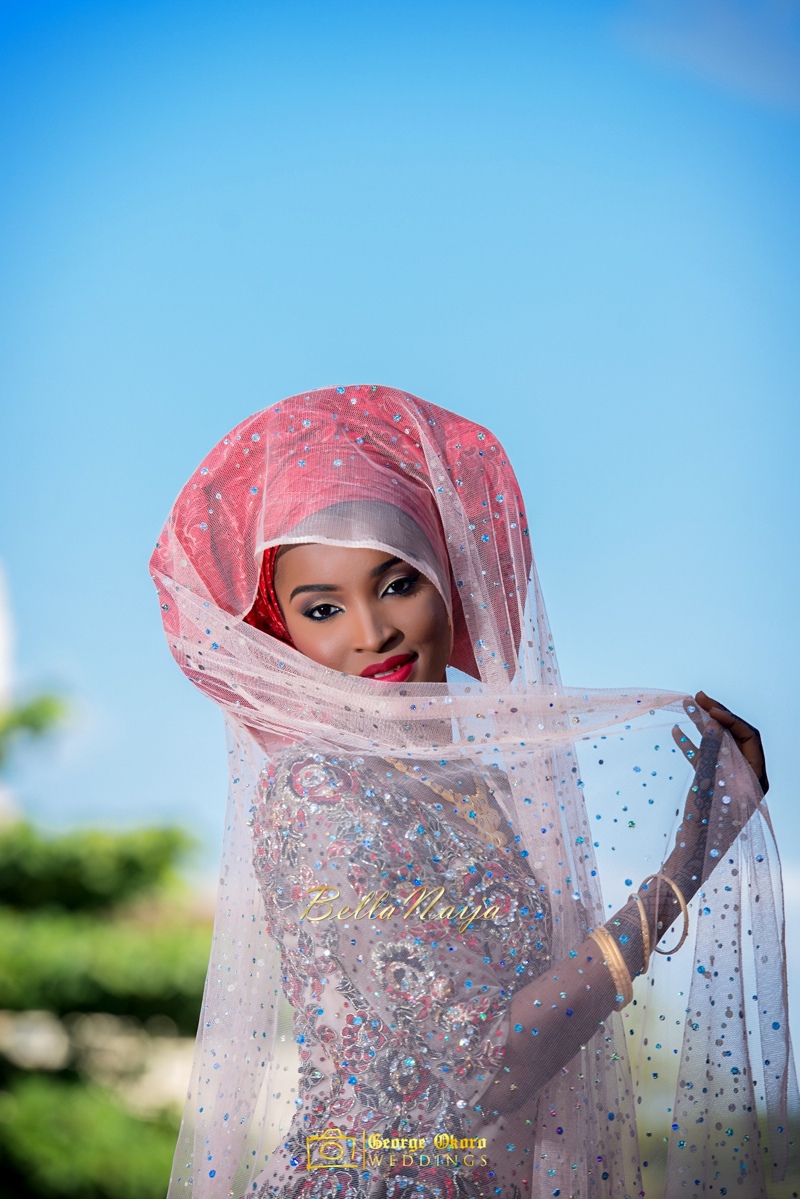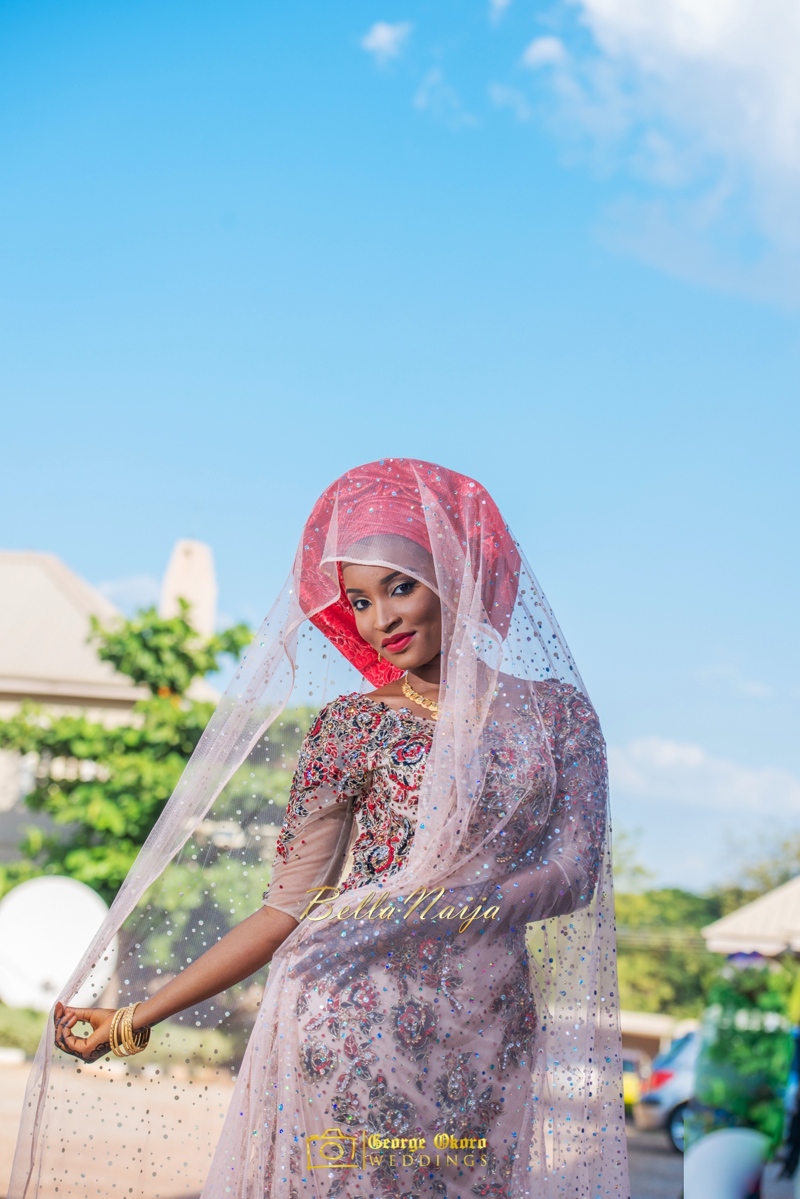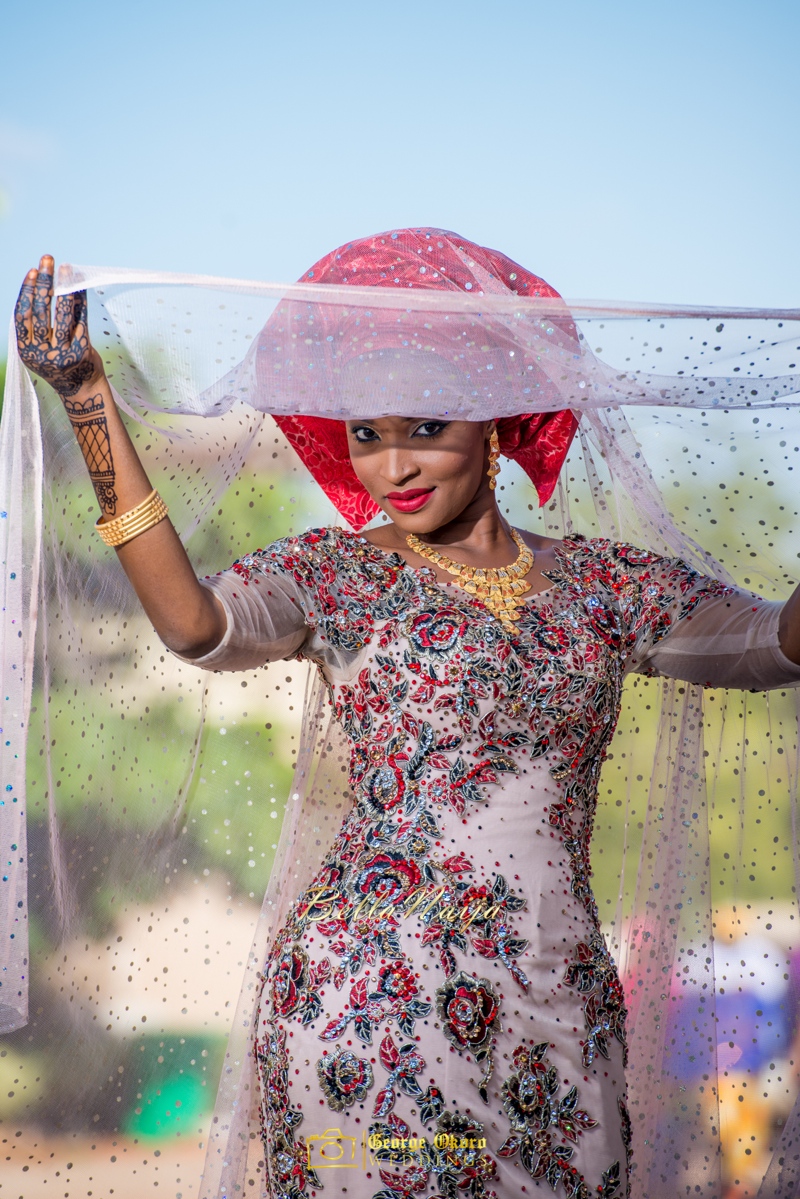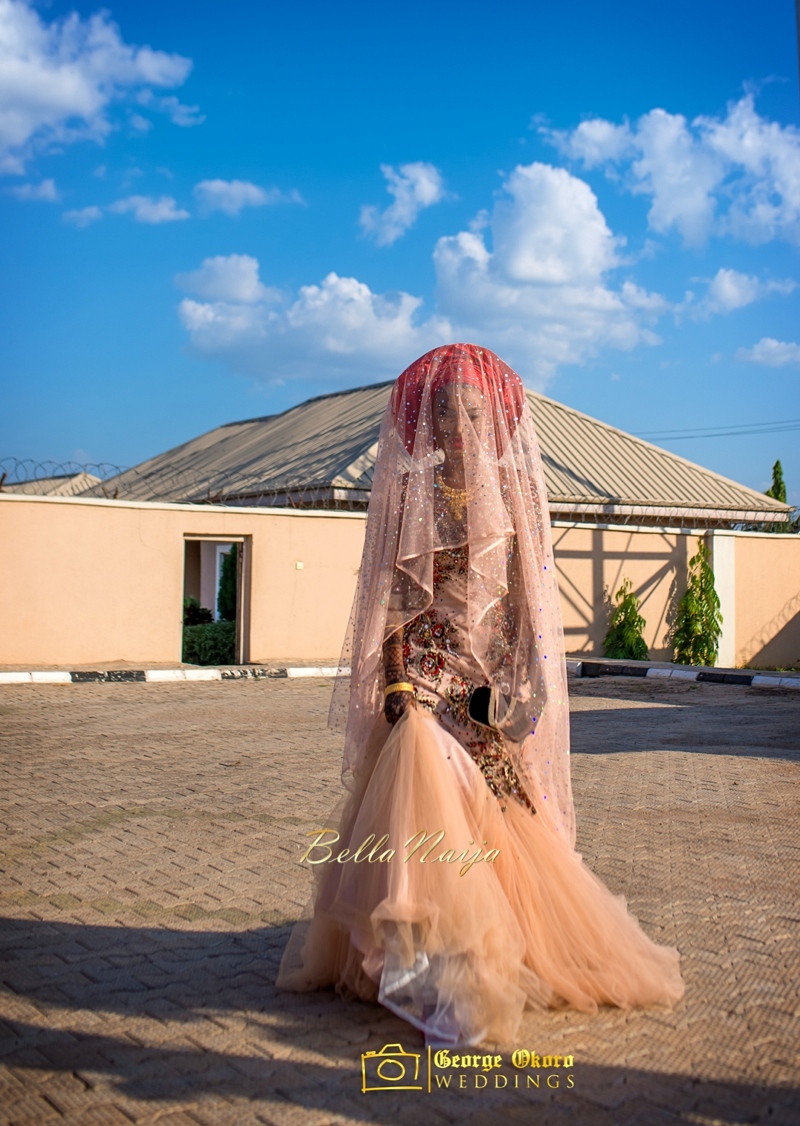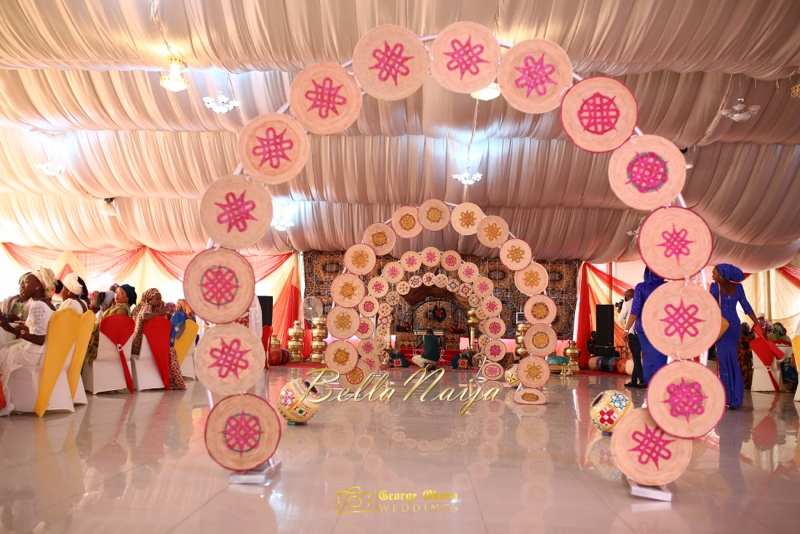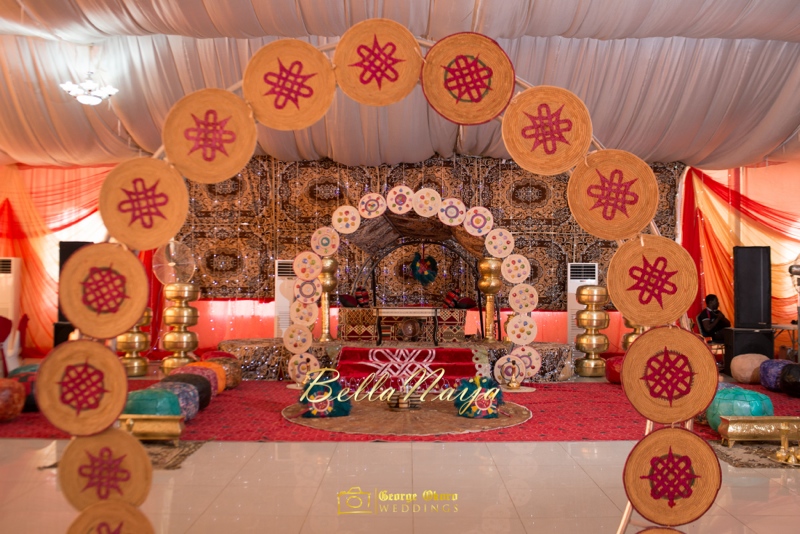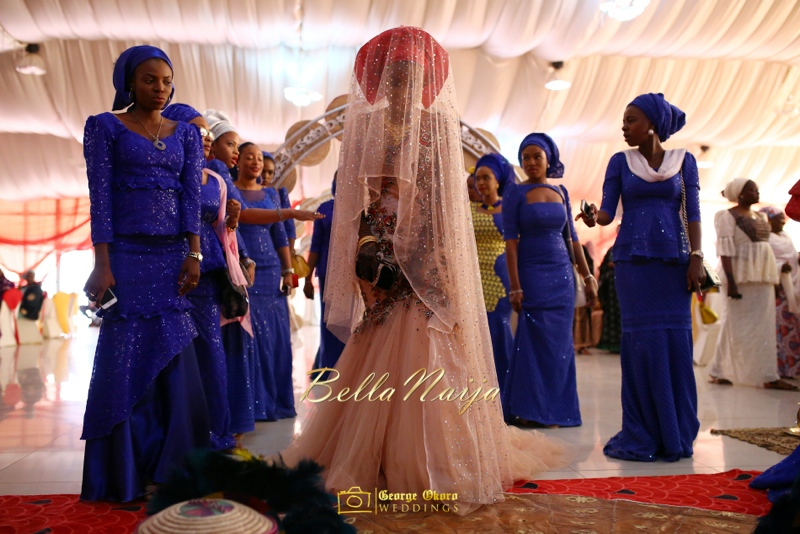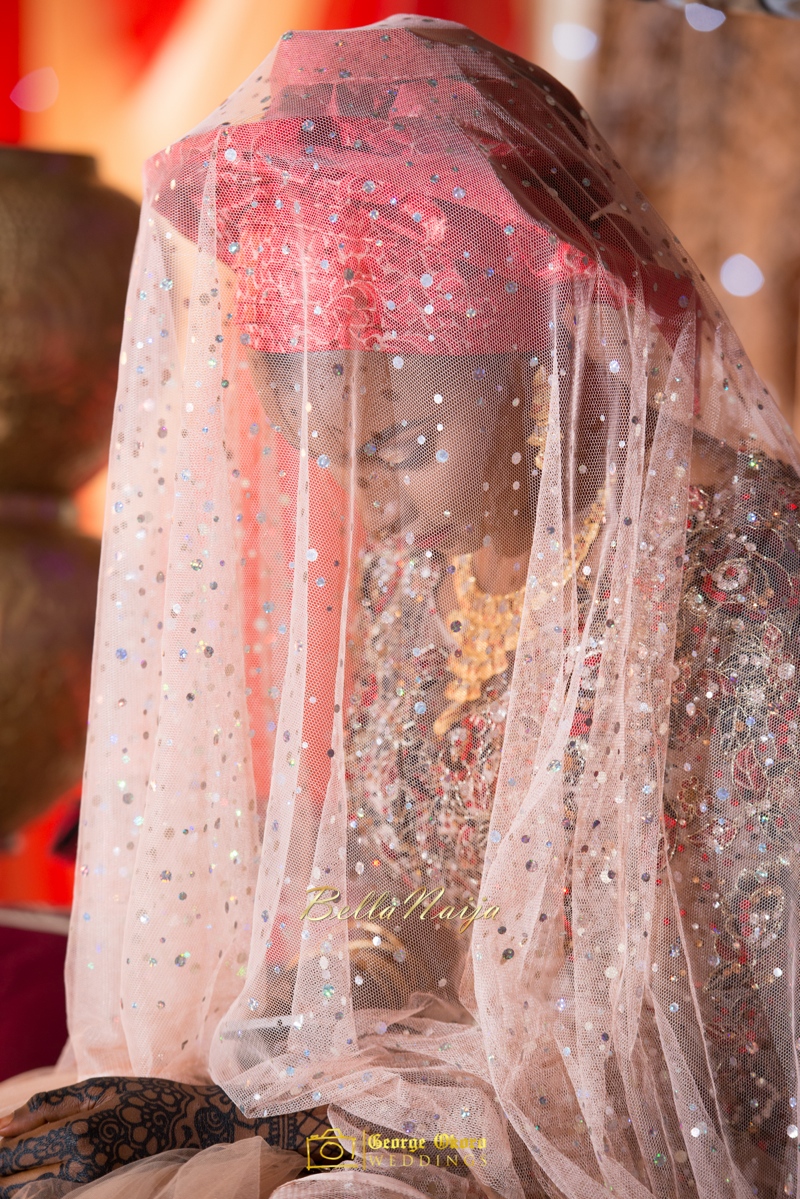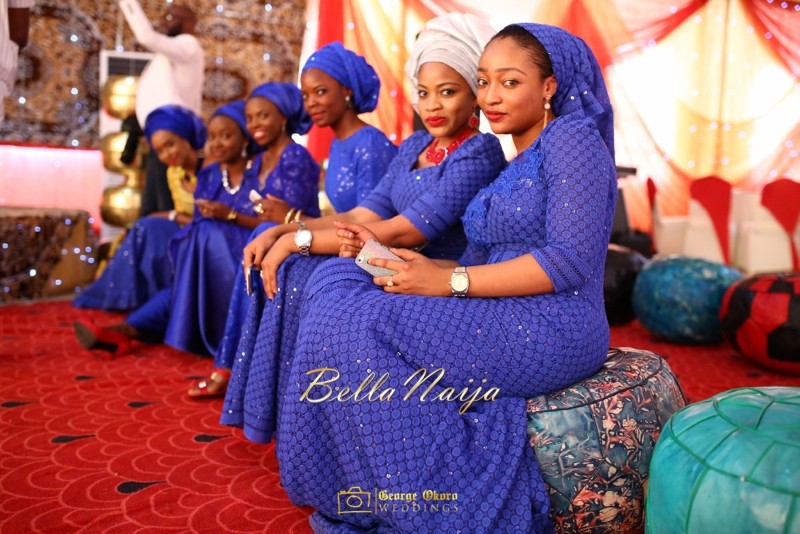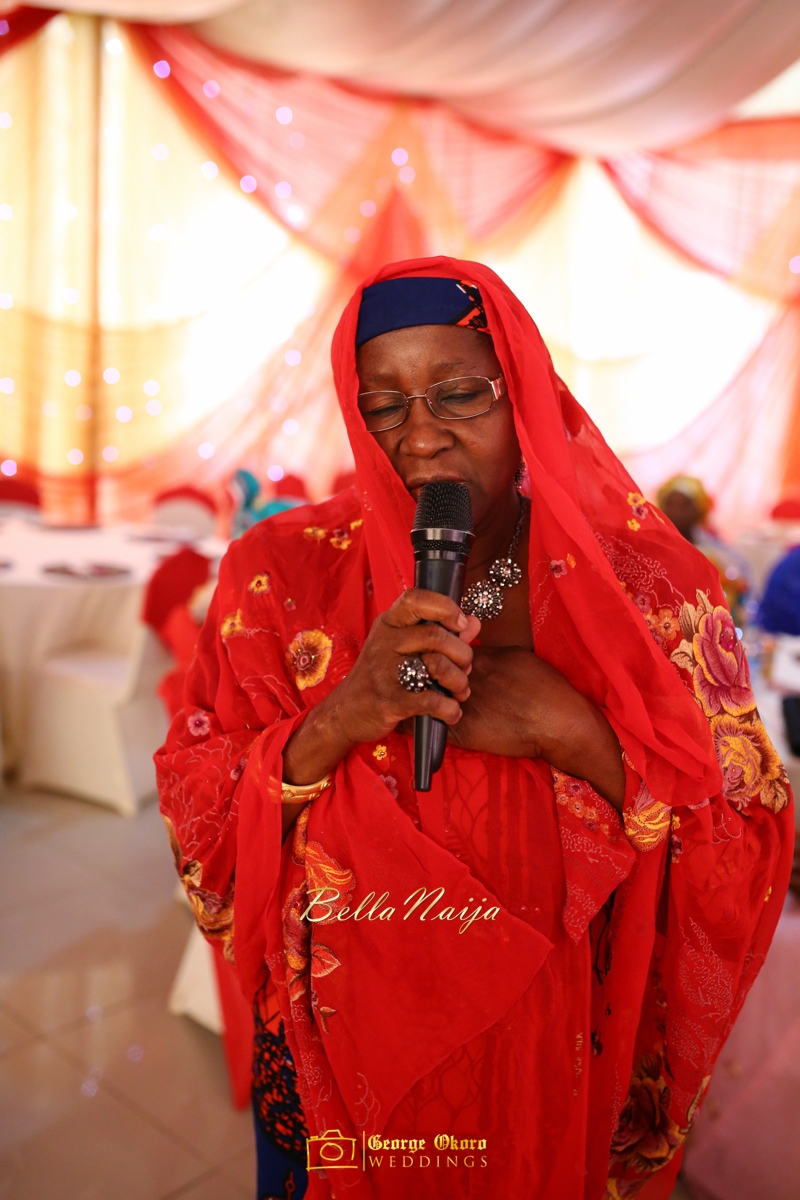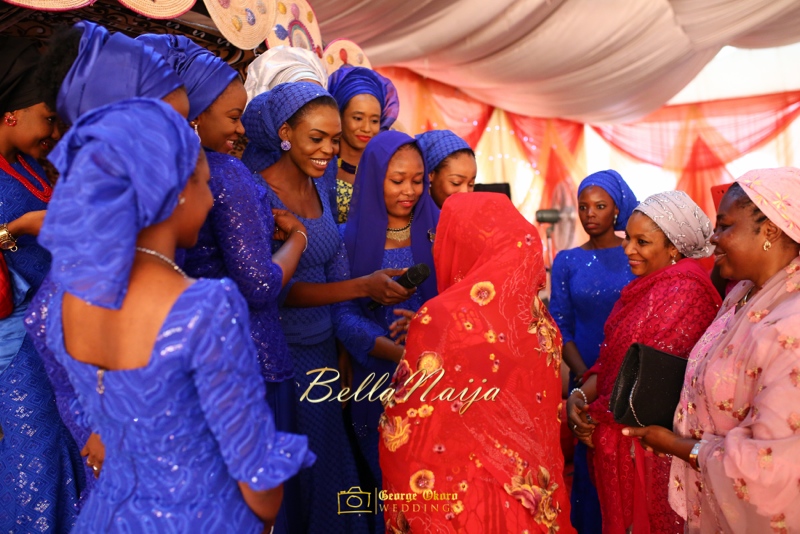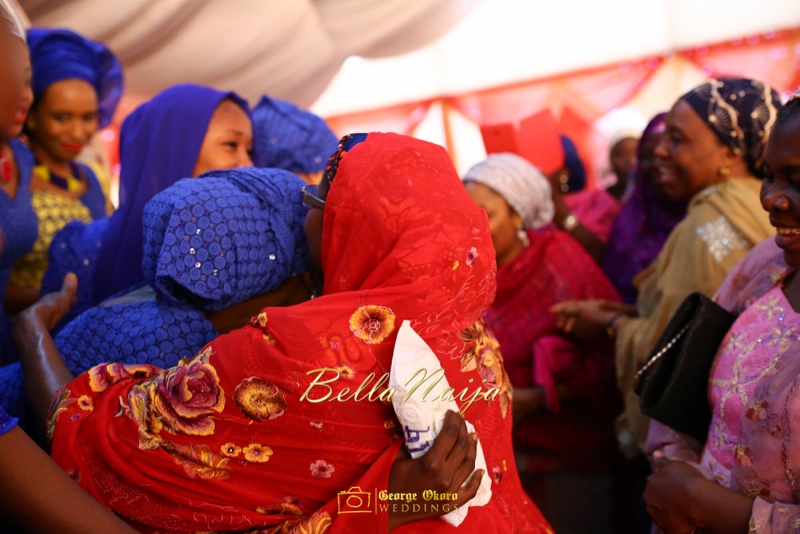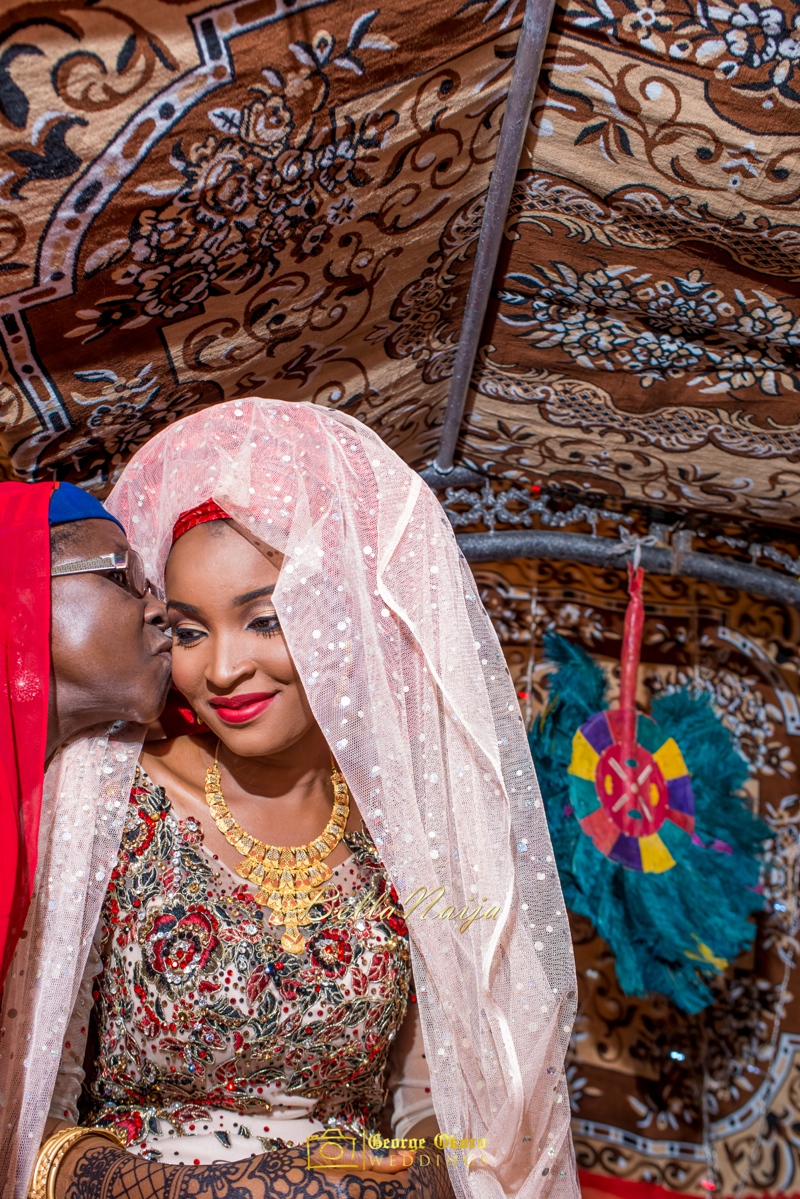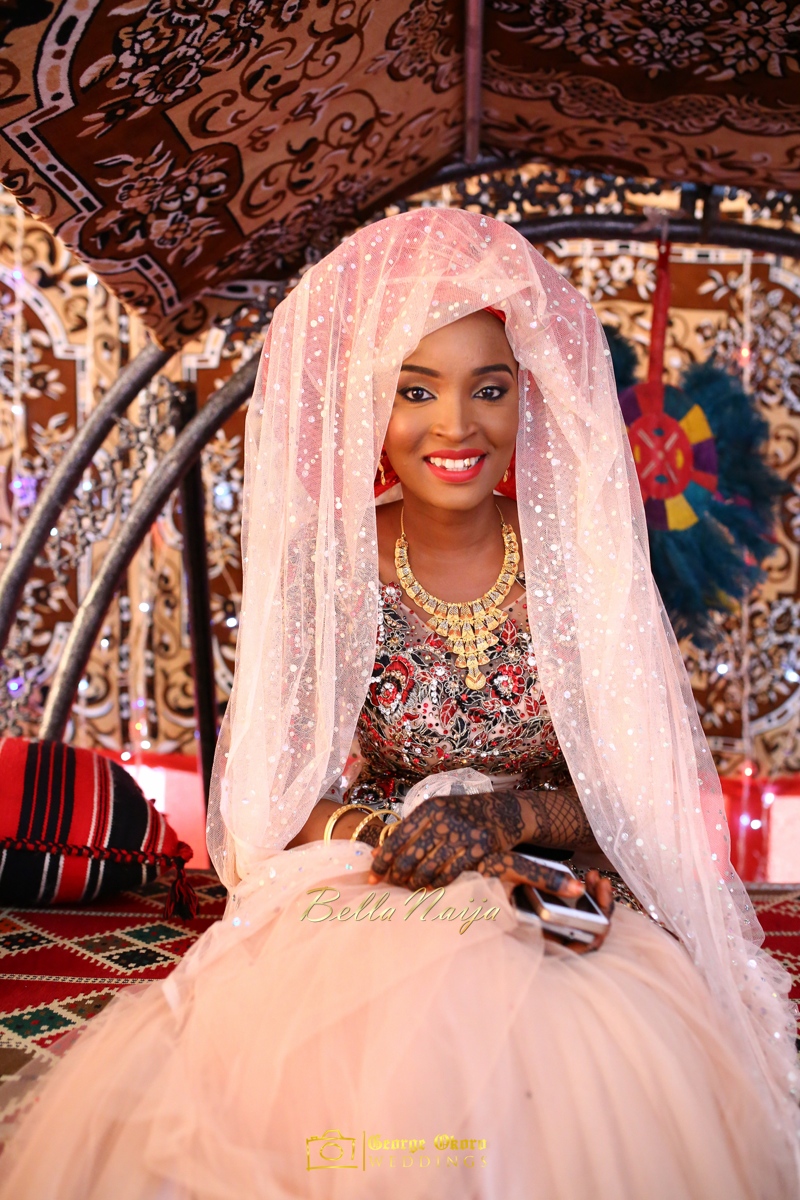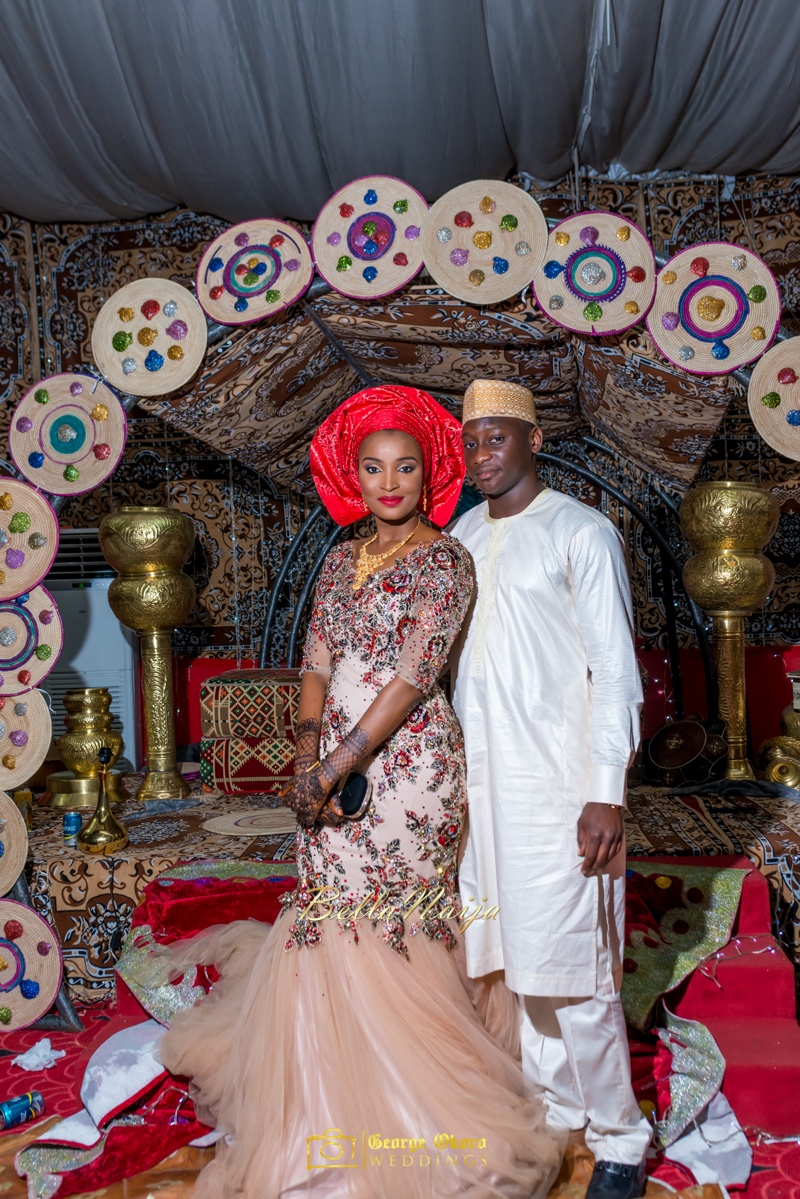 English Dinner
"This was a formal for our friends. My husband organized it because he knows I love white weddings and I've always had the dream to wear a white dress! I had always fantasized about wearing a sexy Cinderella dress and he made sure my dream came true. I really love him for that … *blush*"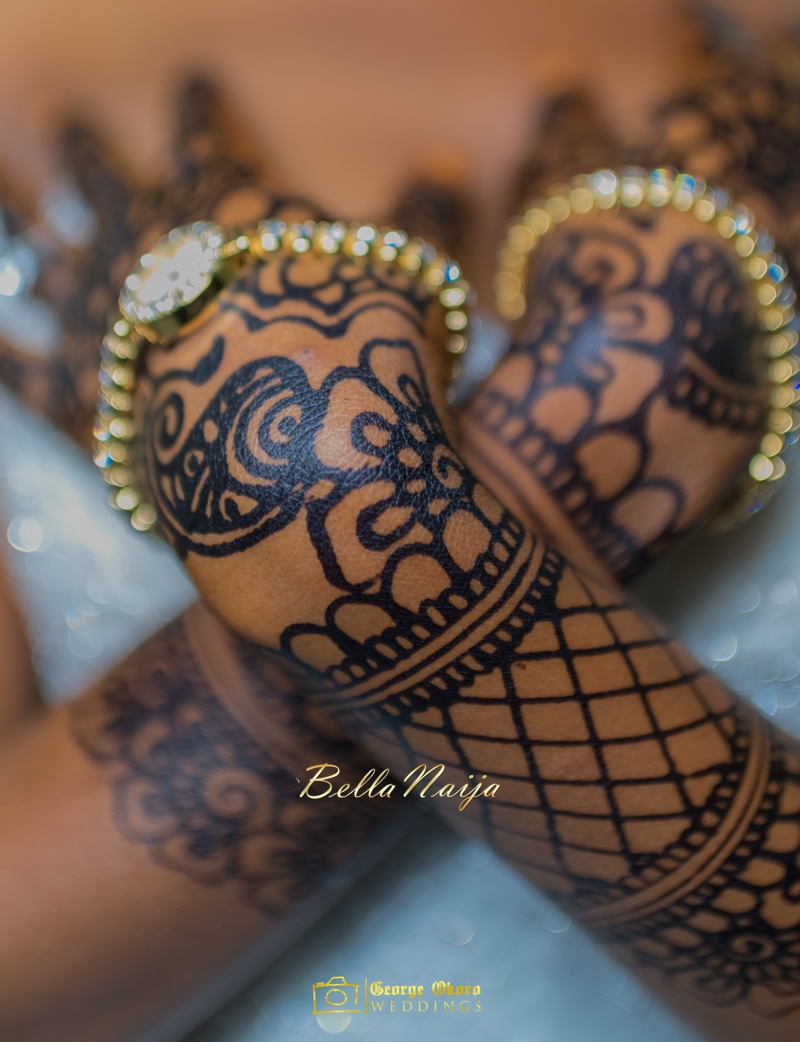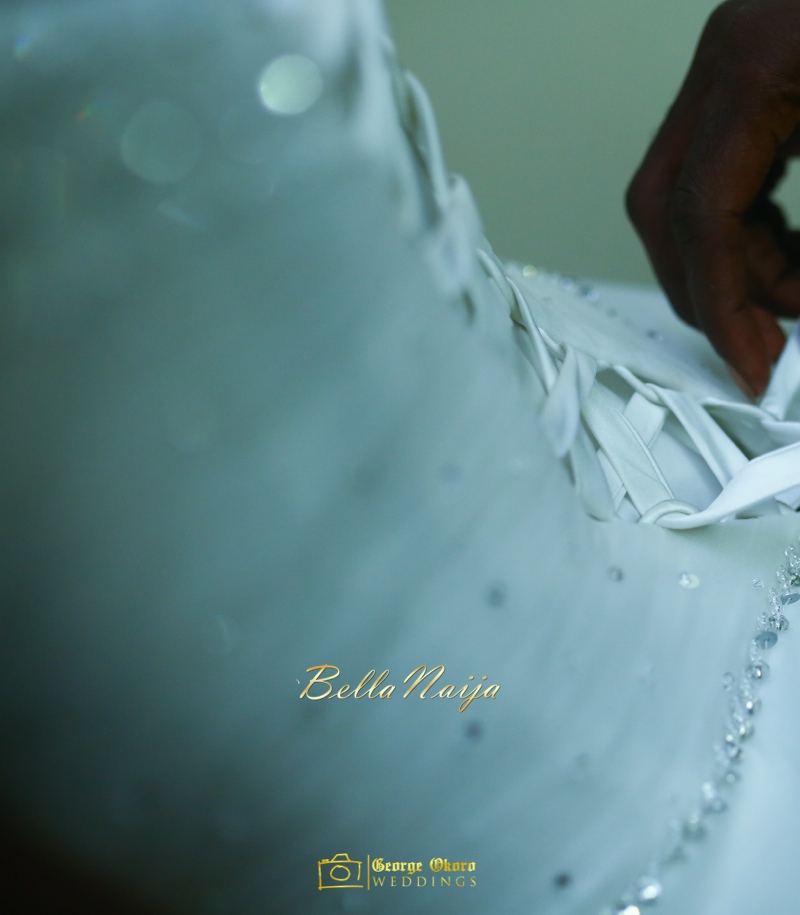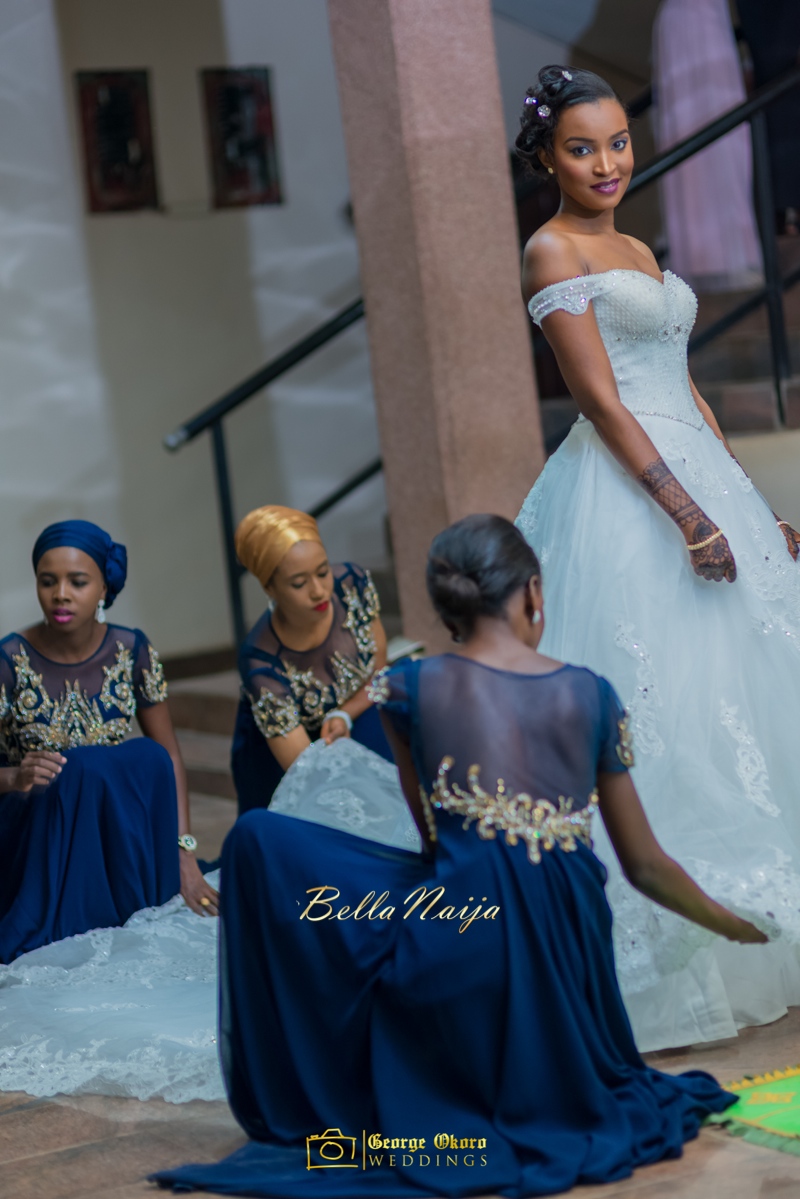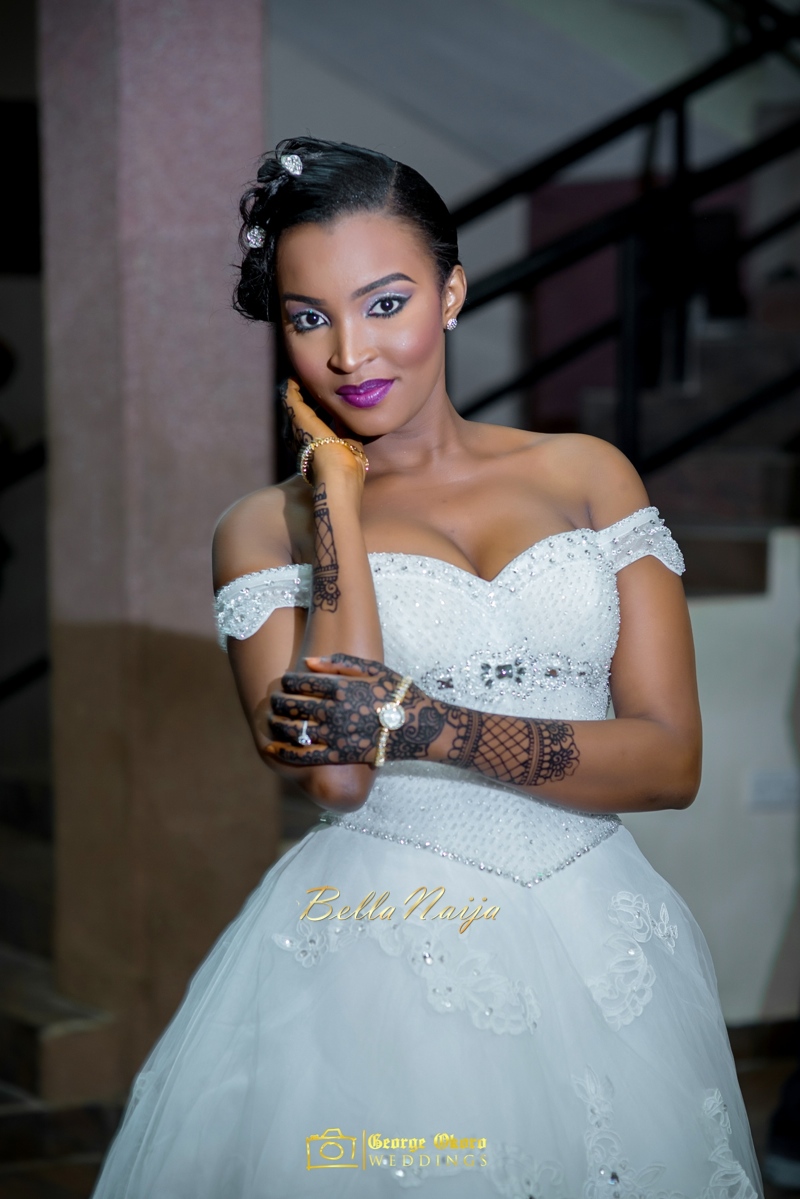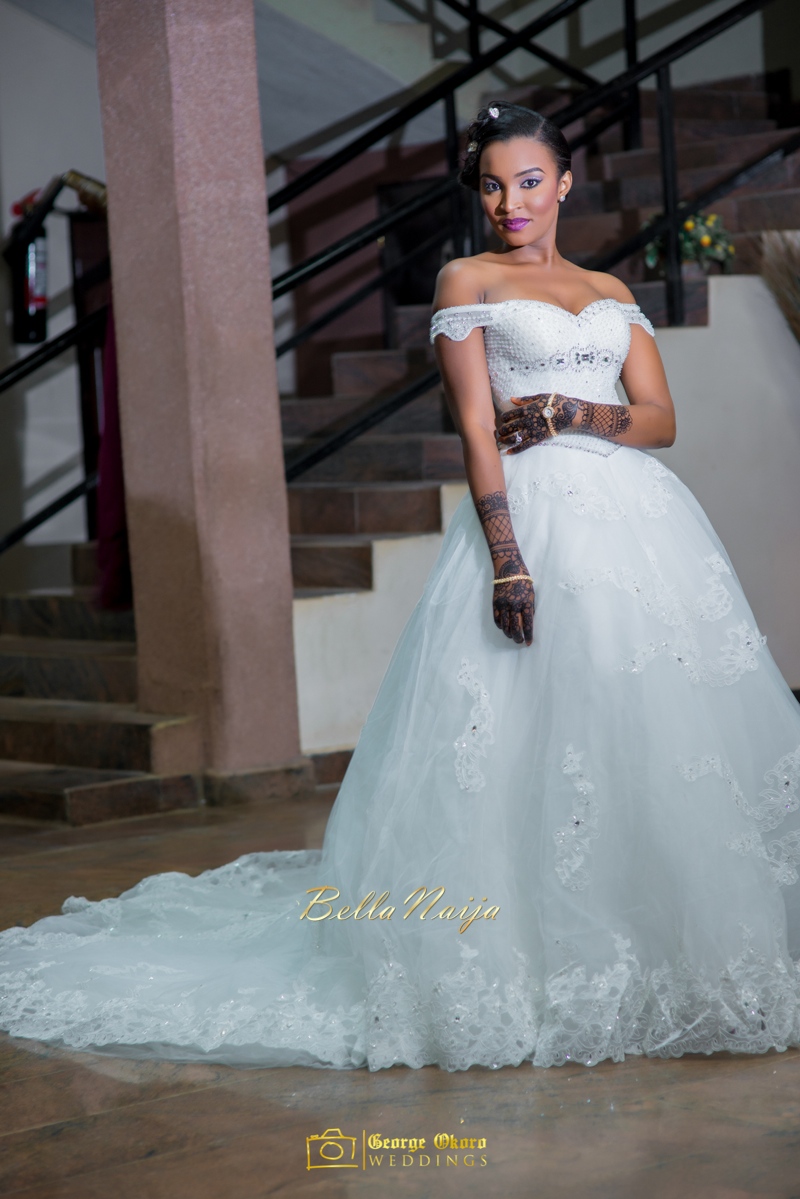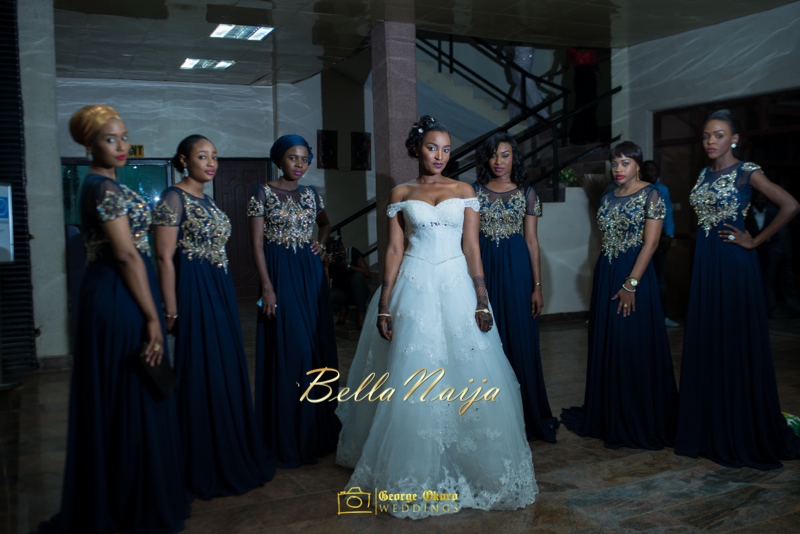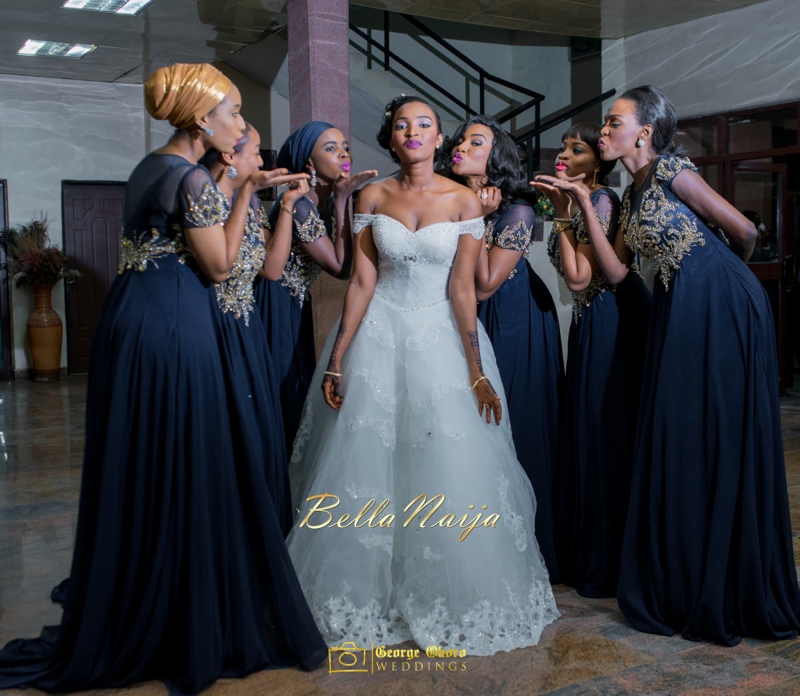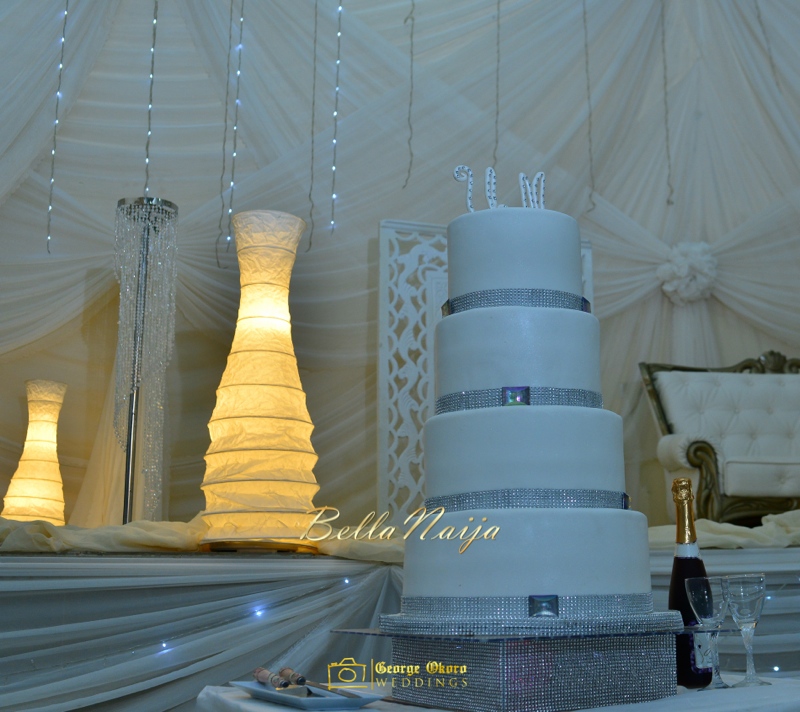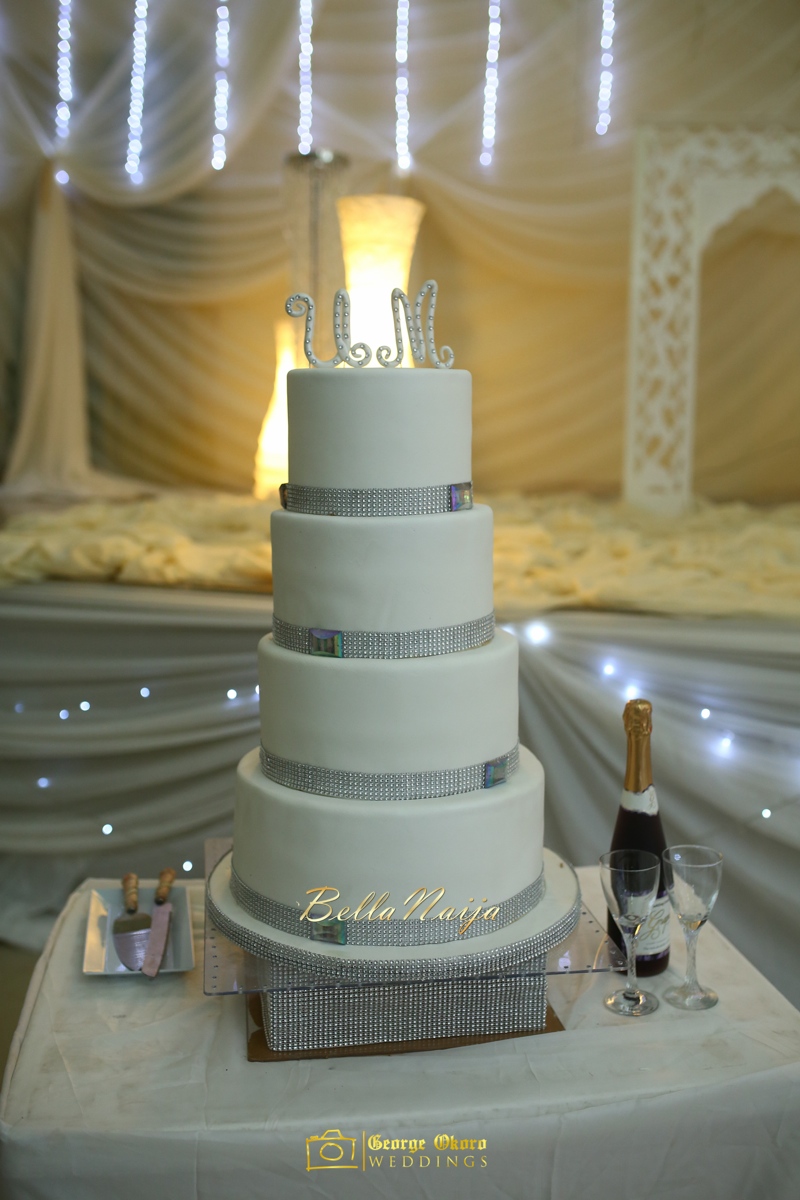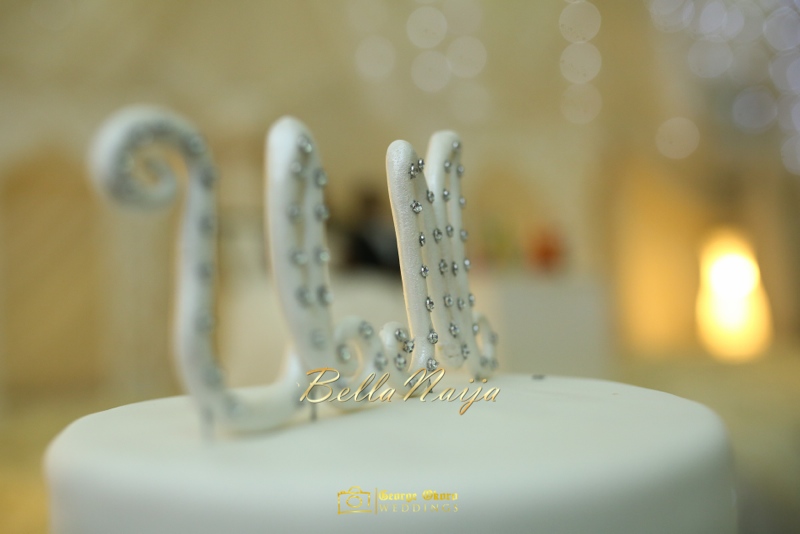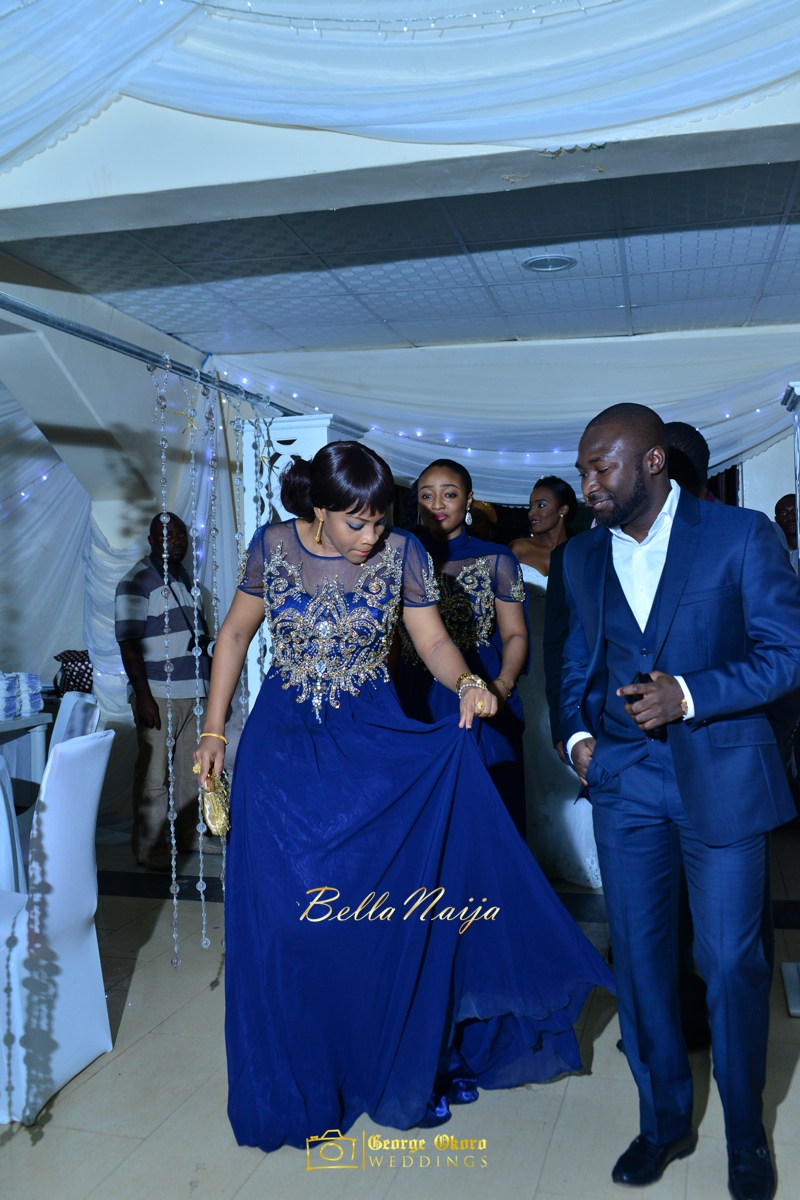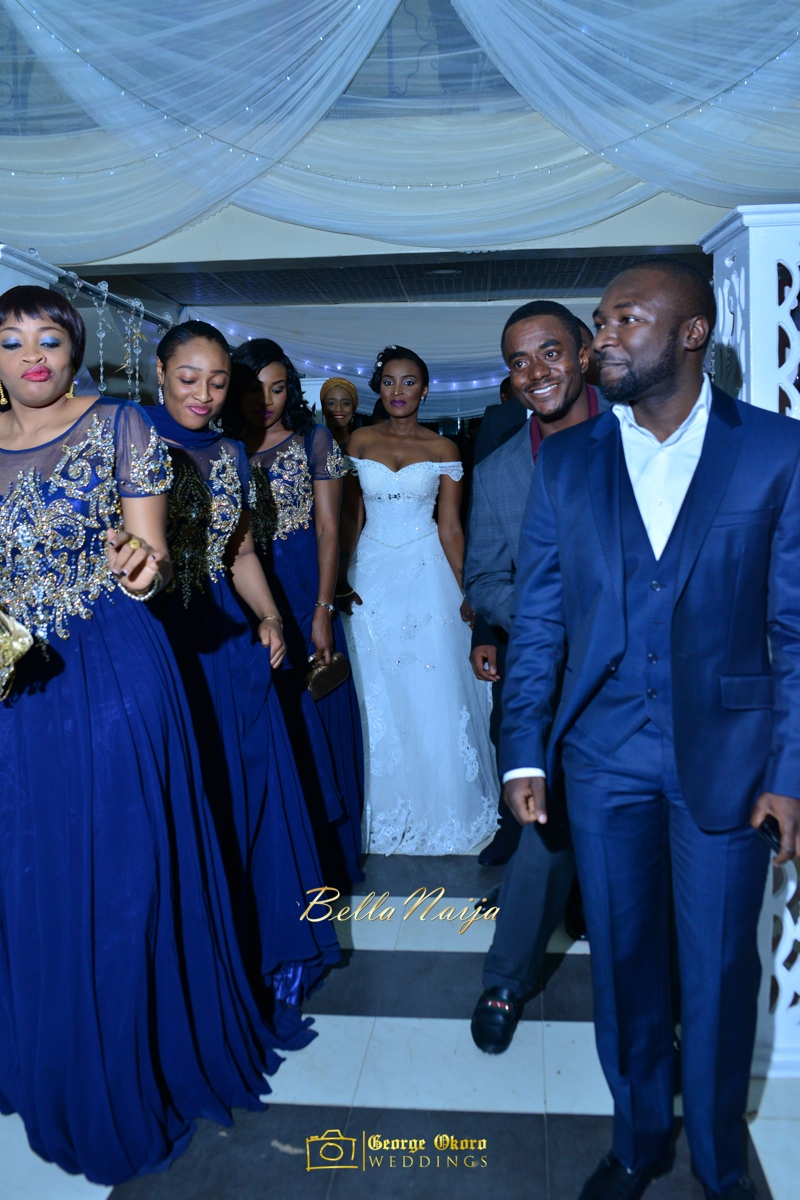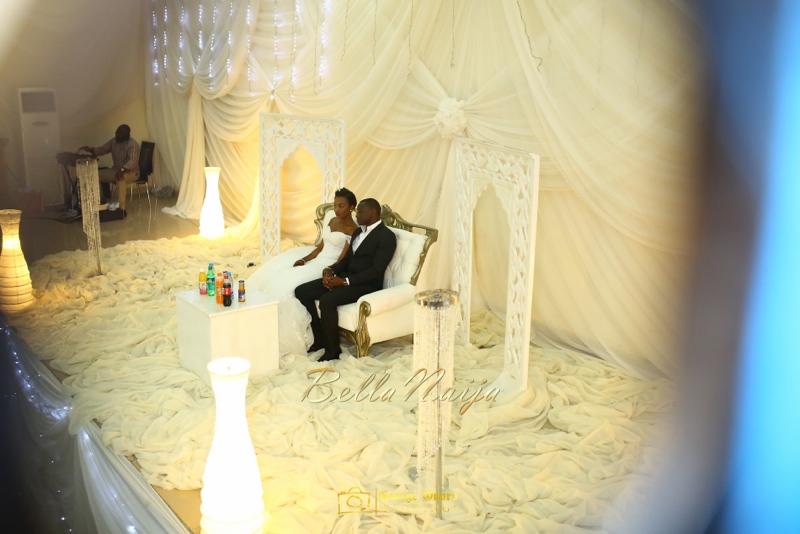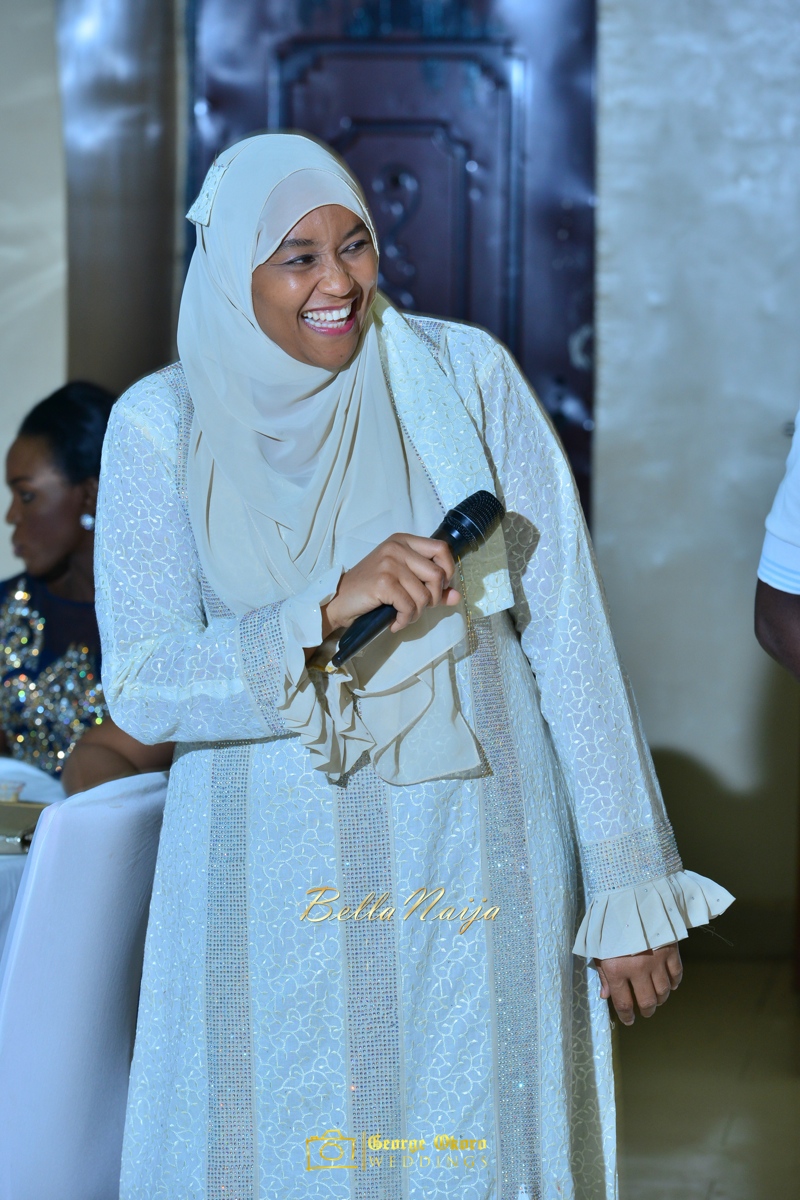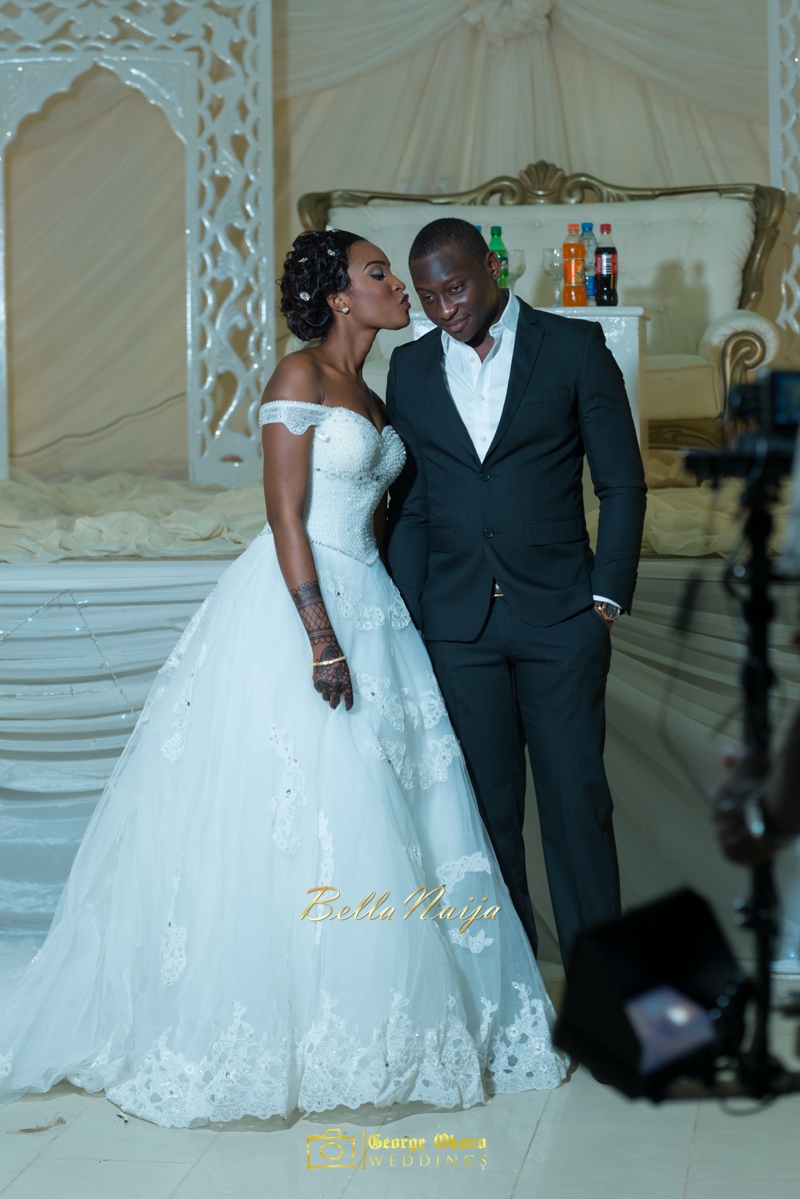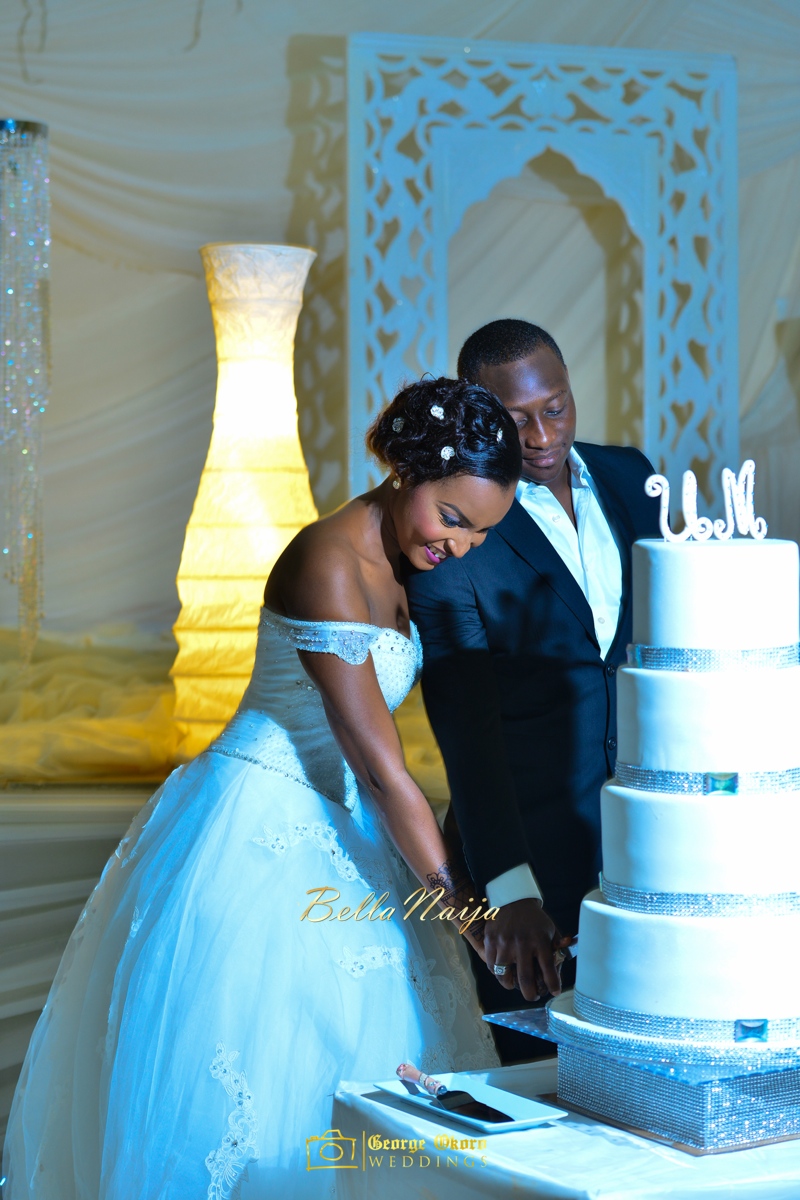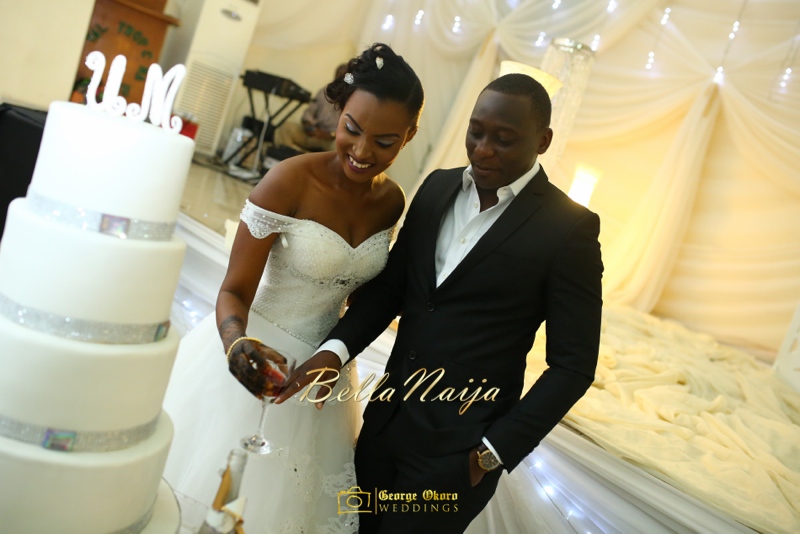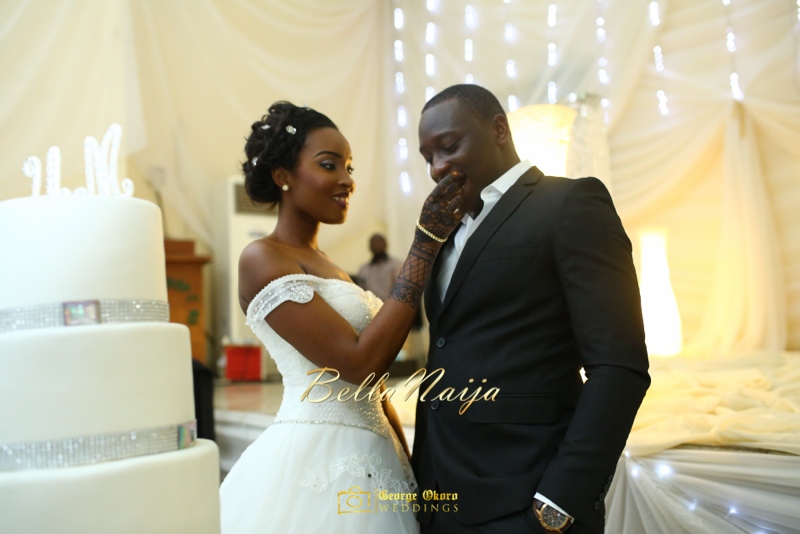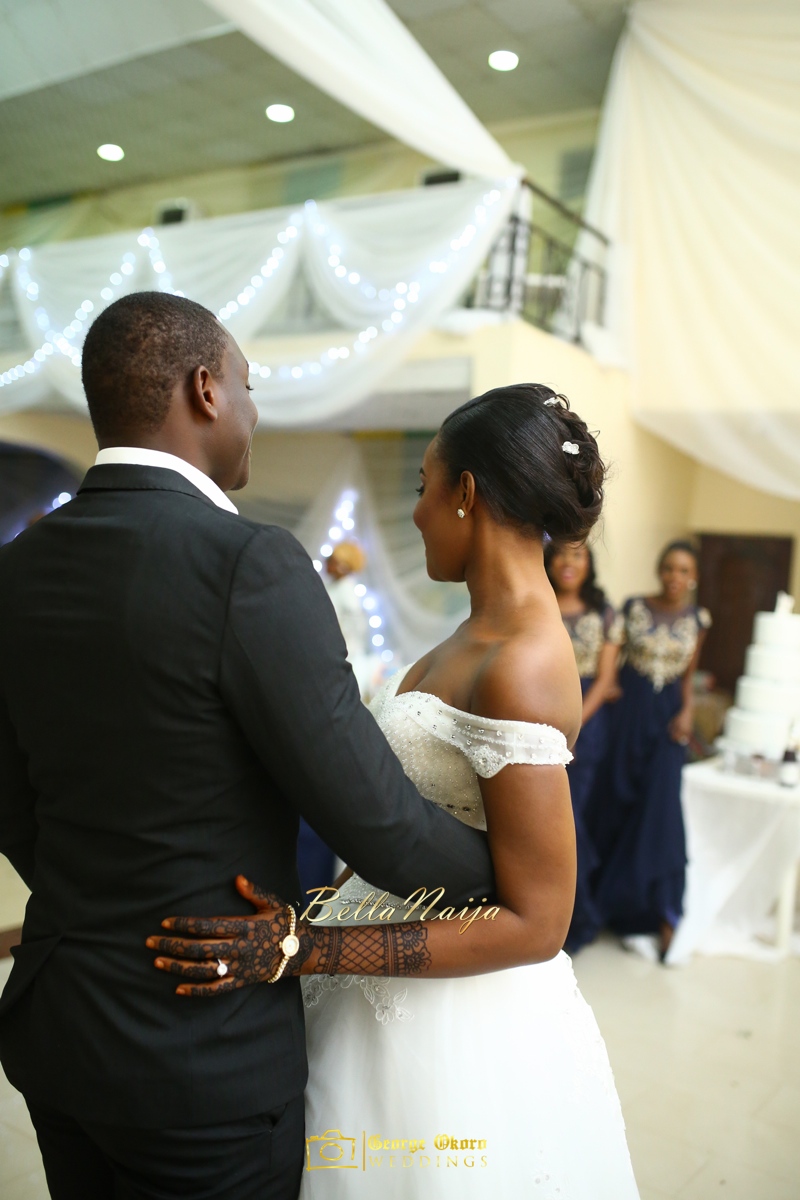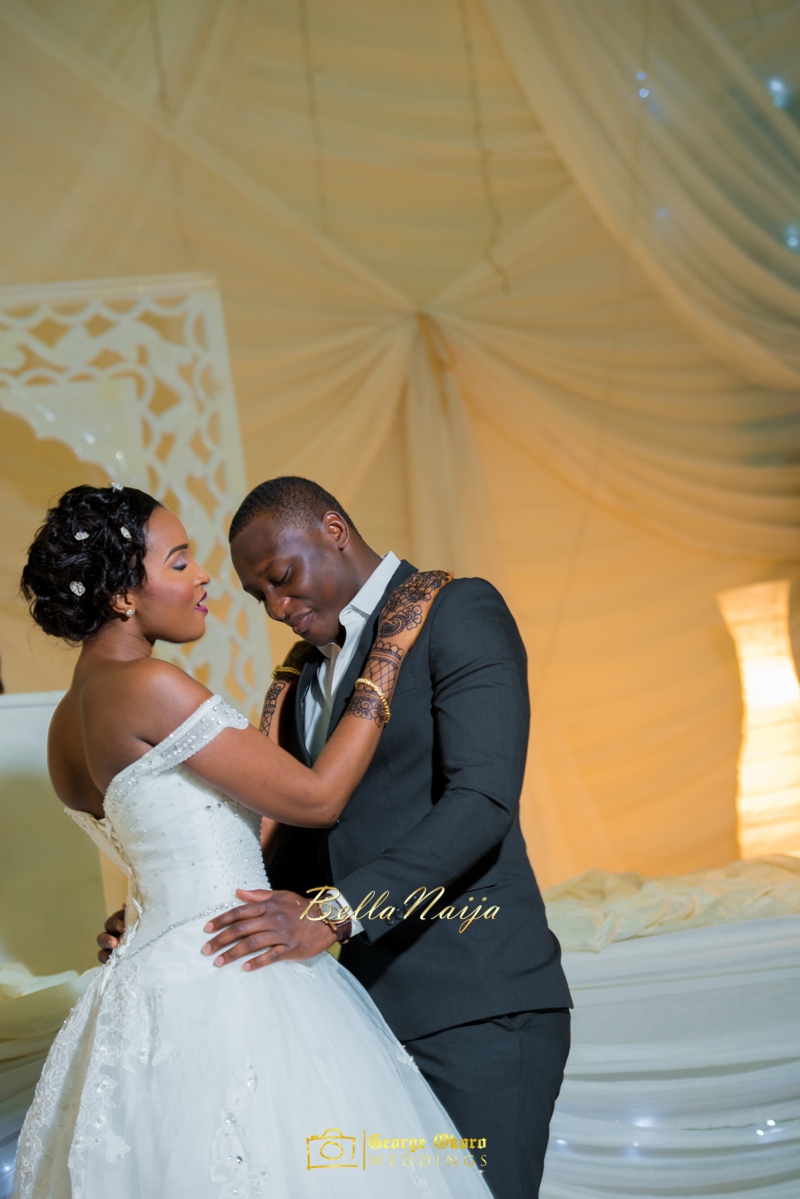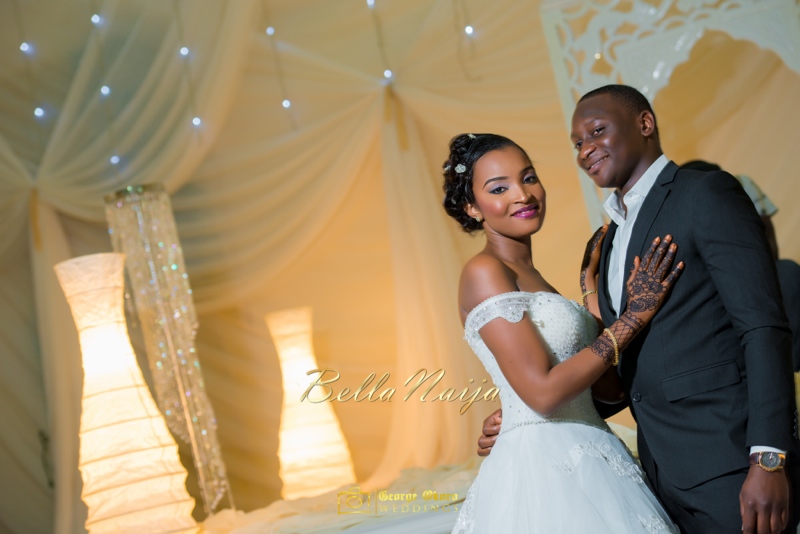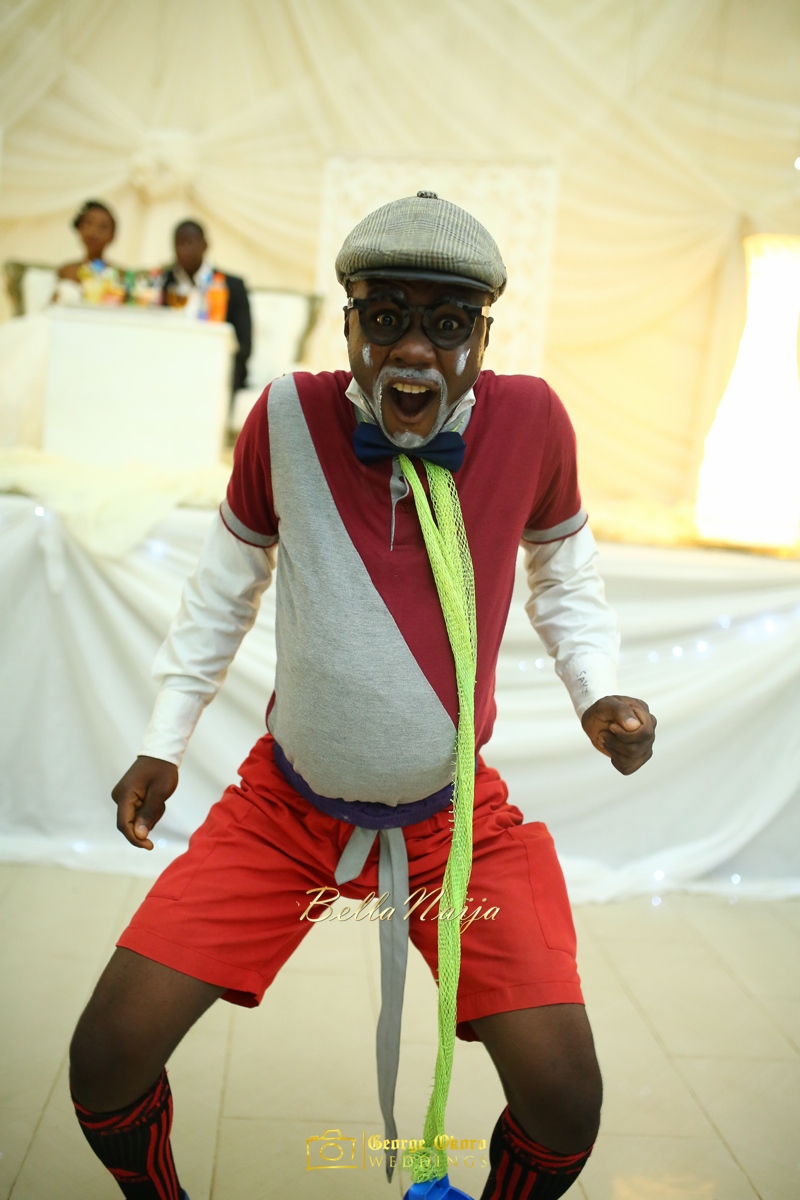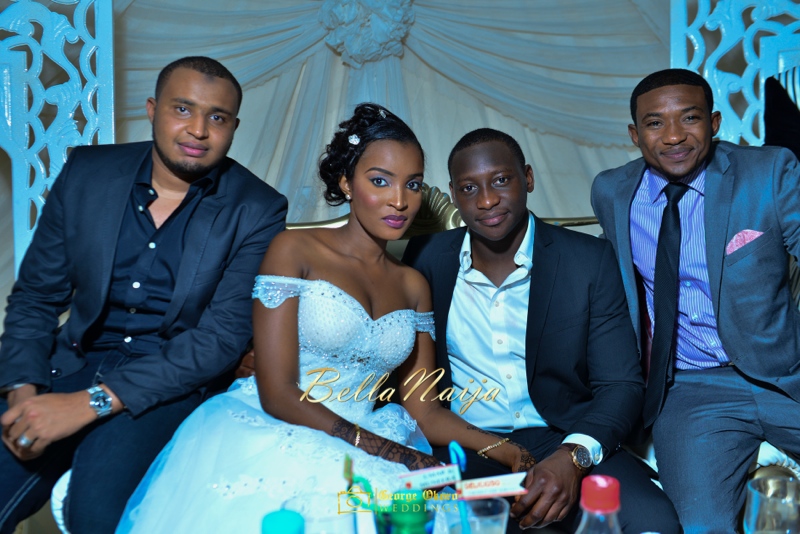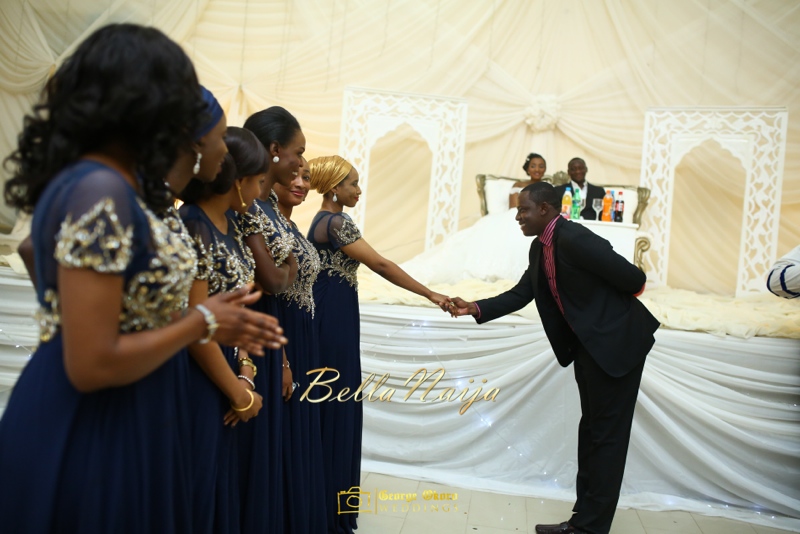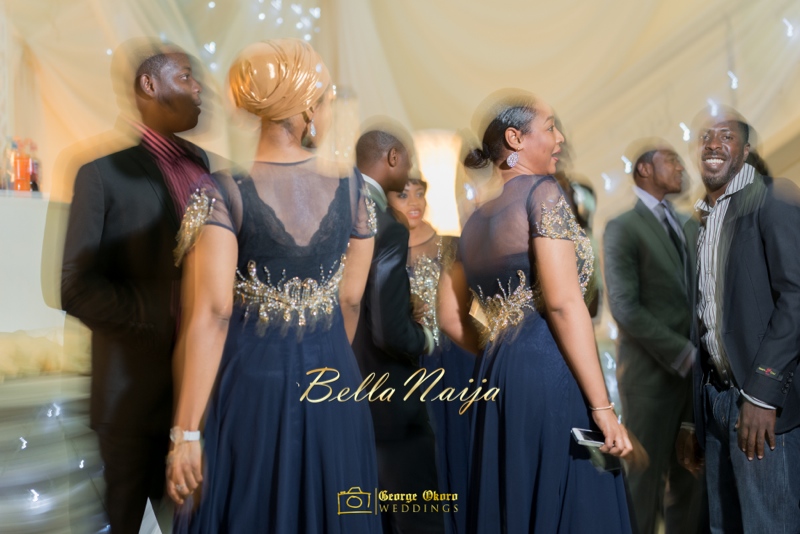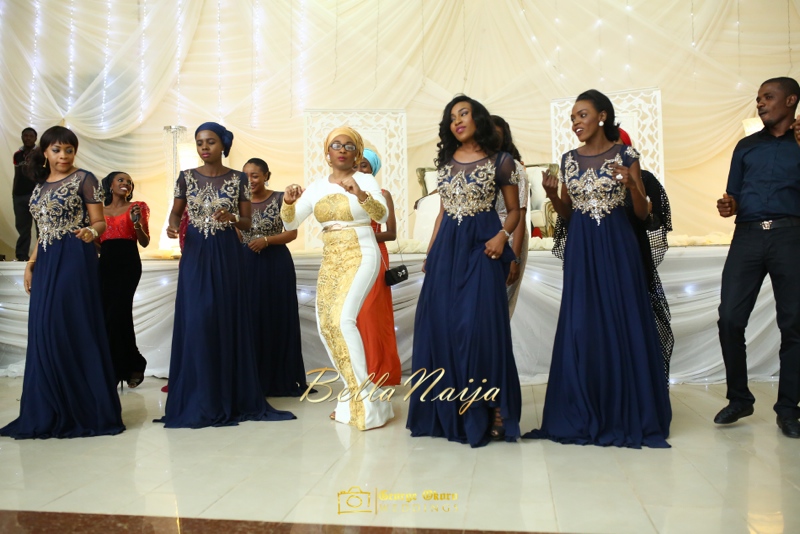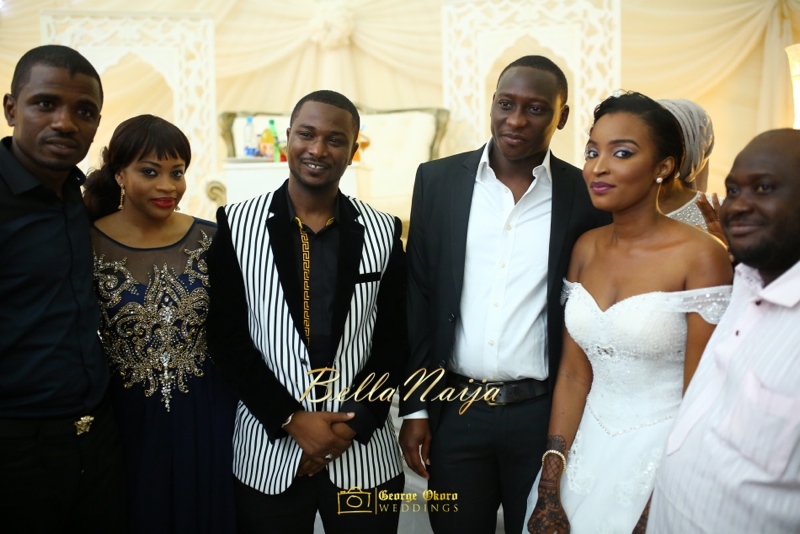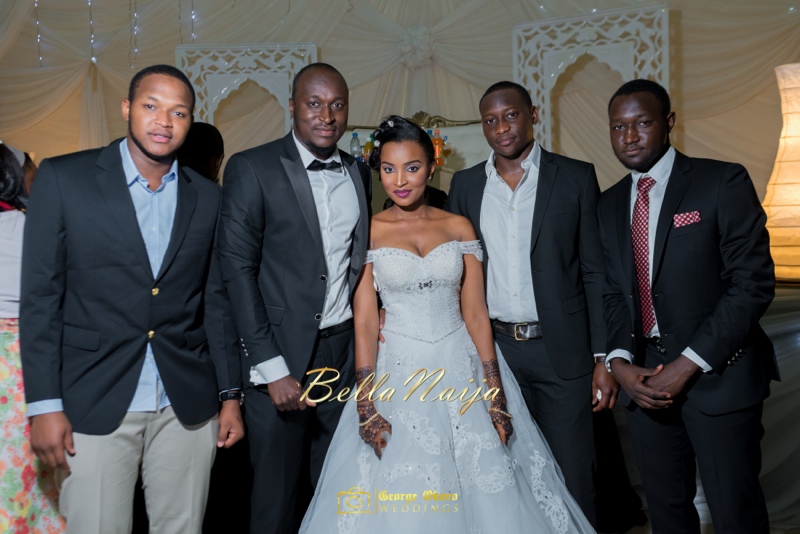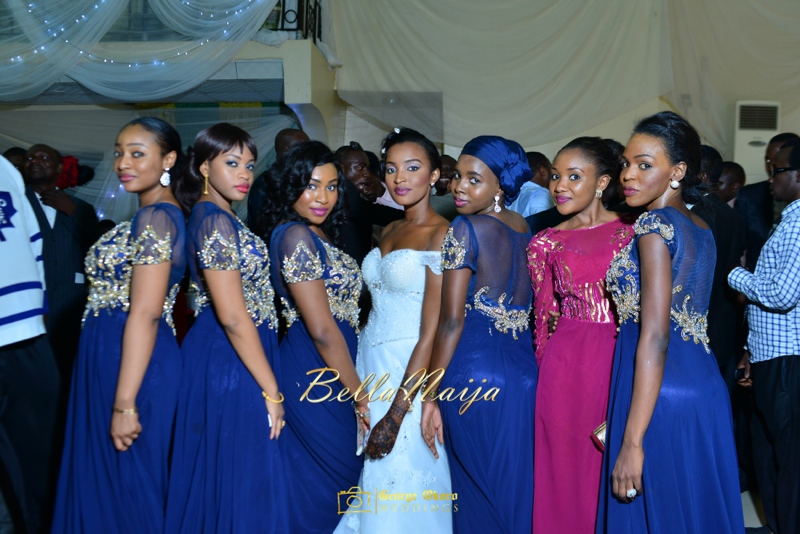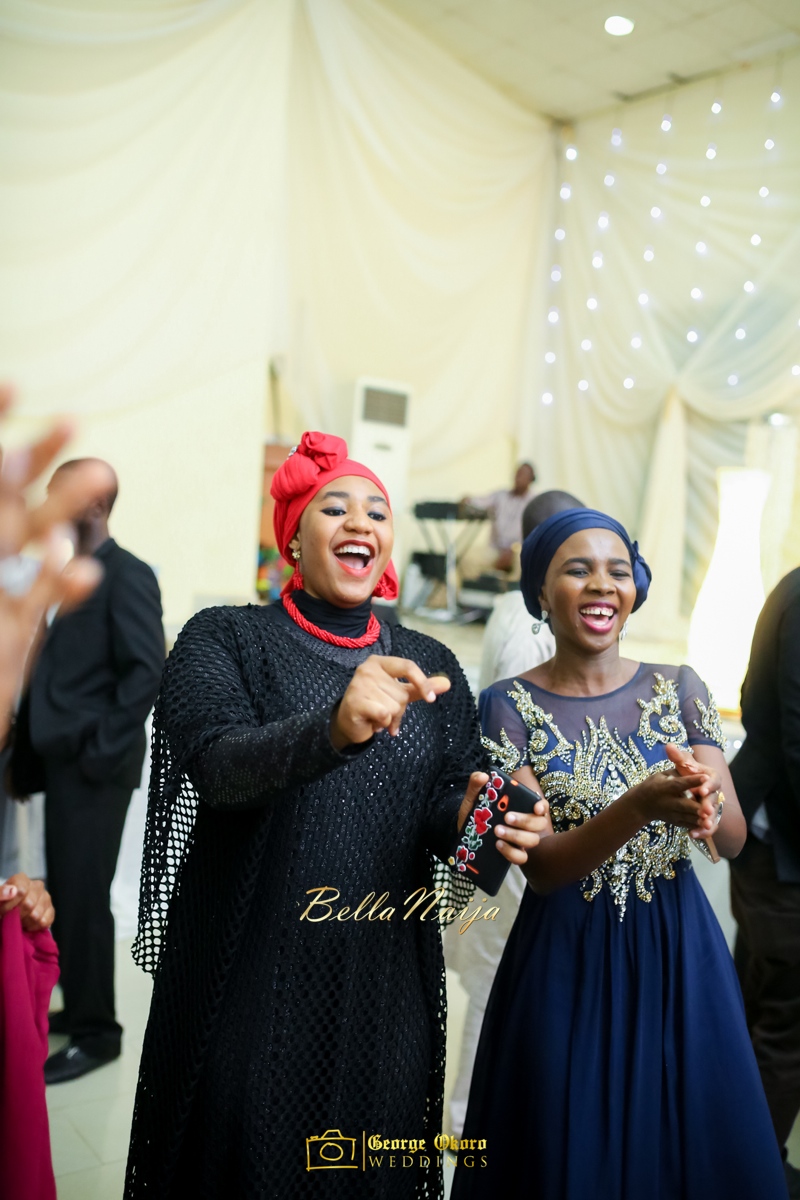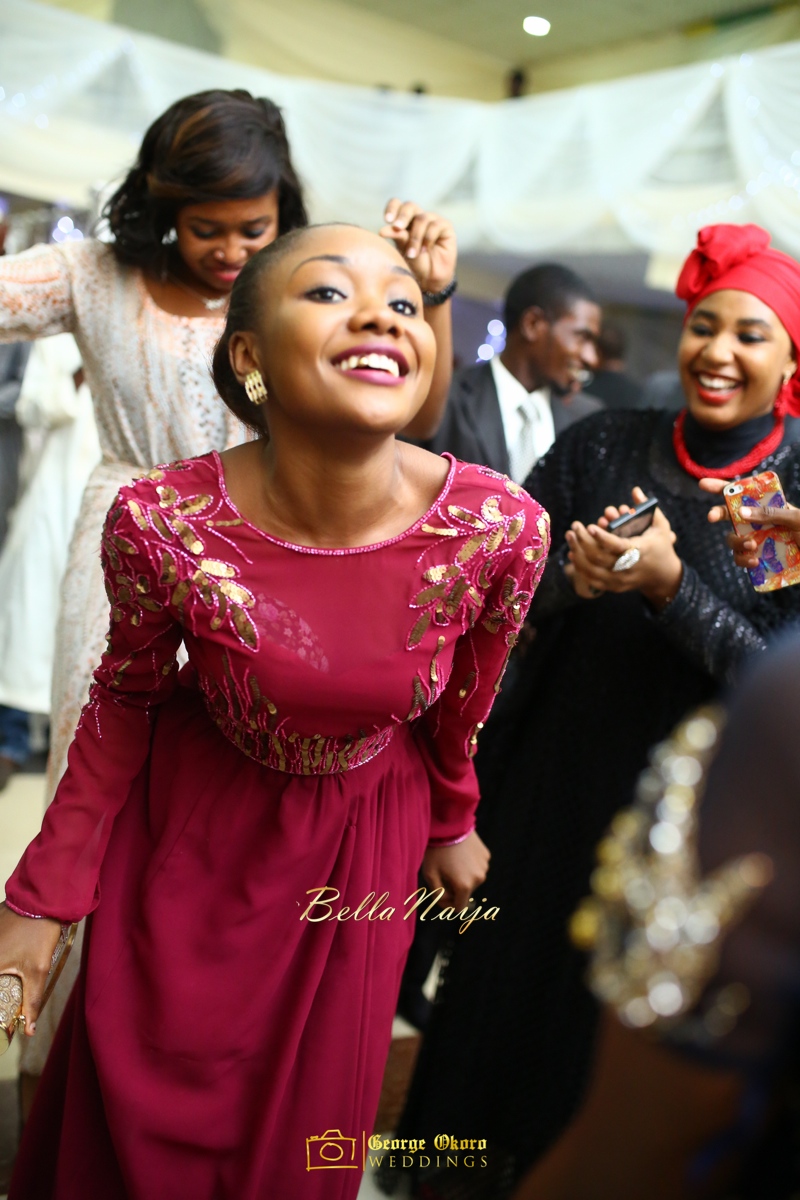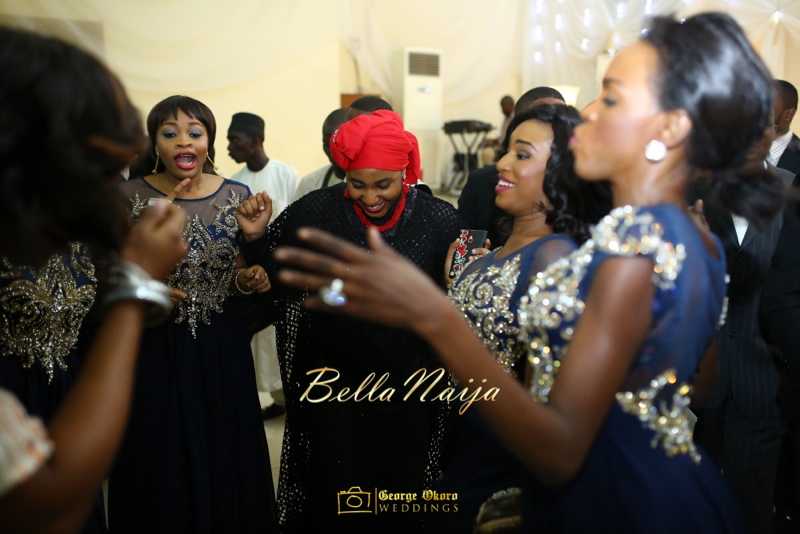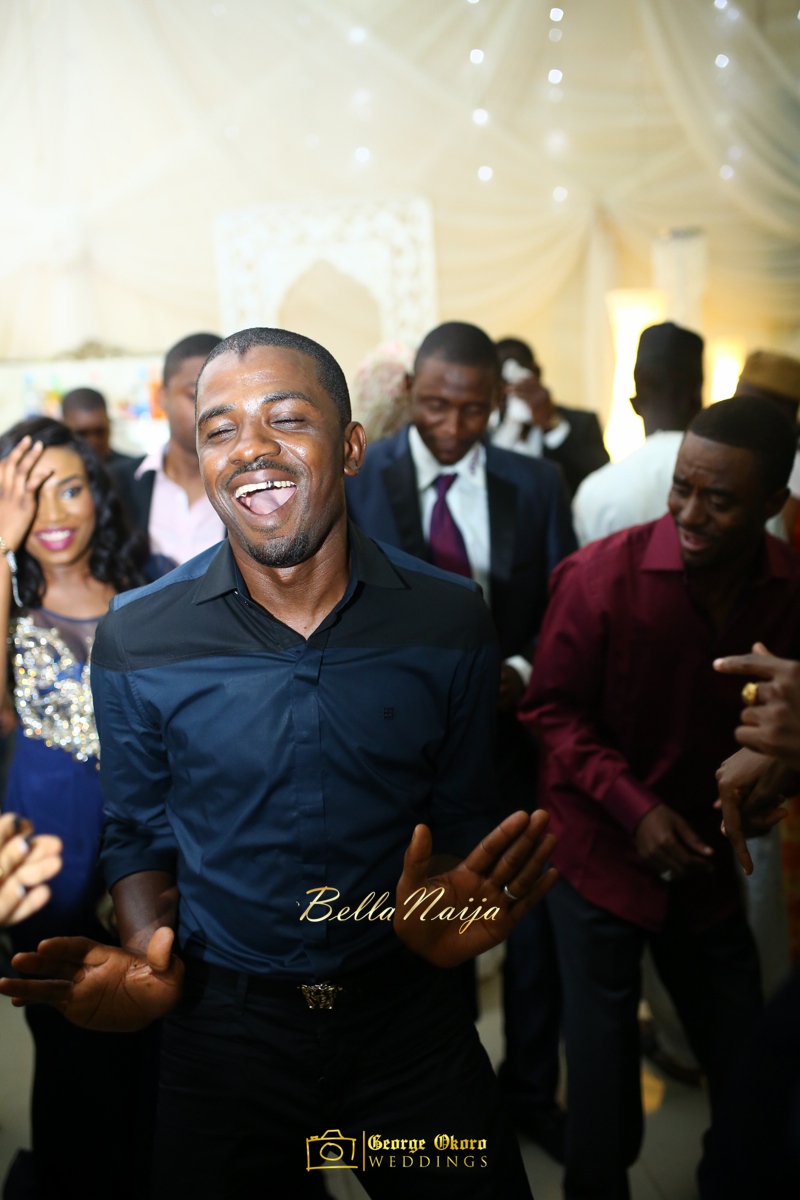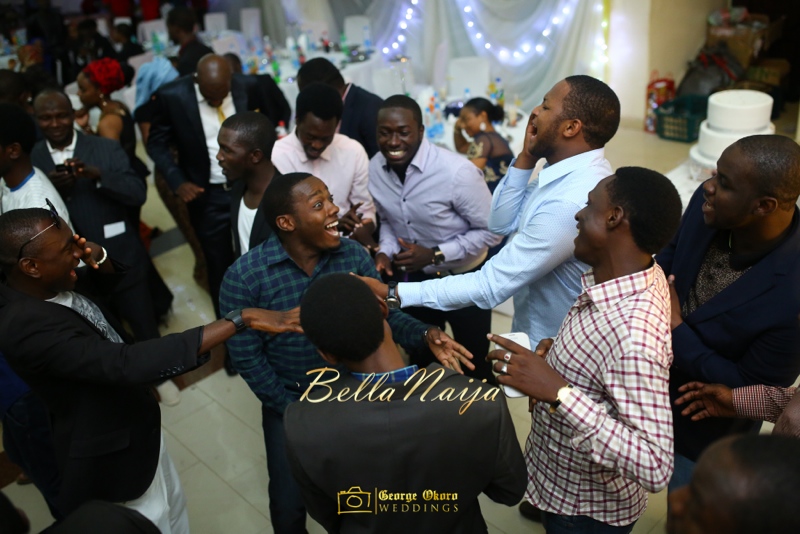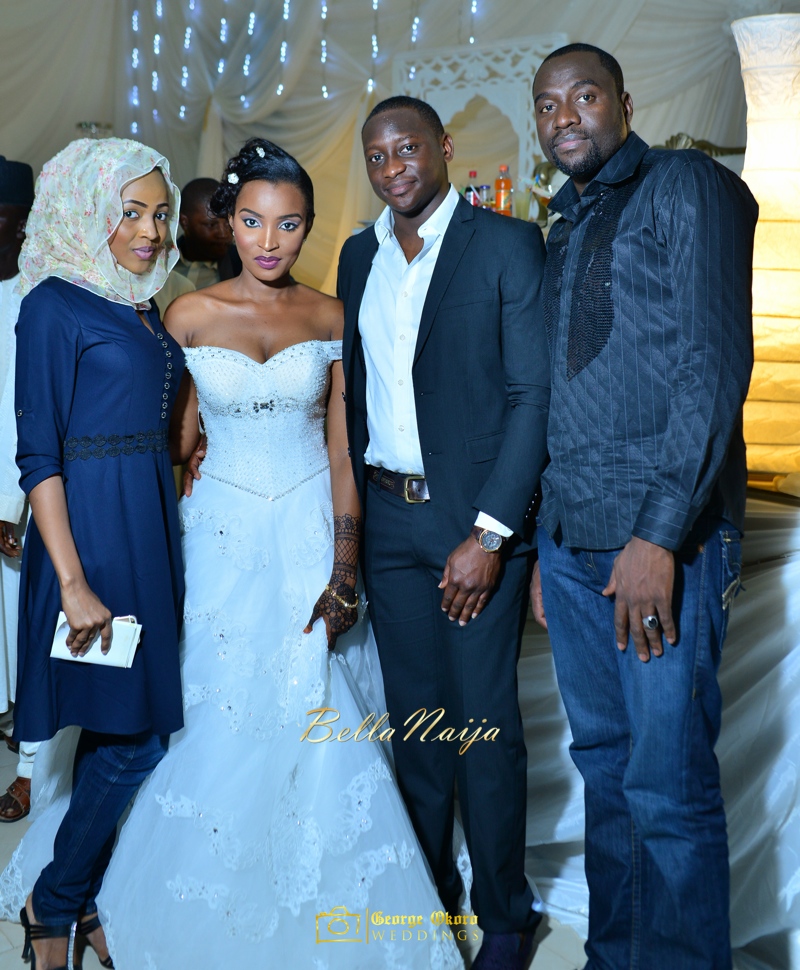 Darin Aure Lunch
"I wore white because it symbolizes peace, purity and innocence. White reflects light and it was perfect for that event as it was the day I was officially pronounced his wife!
I later changed to a red dress because red is my favorite color – it is an emotionally intense color, it's sexy, it symbolizes love, red stimulates a faster heartbeat and breathing.. I just love love red!"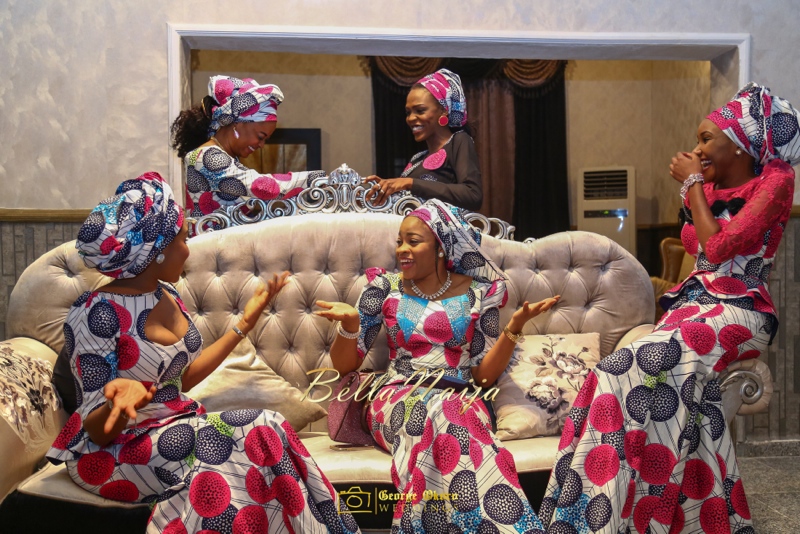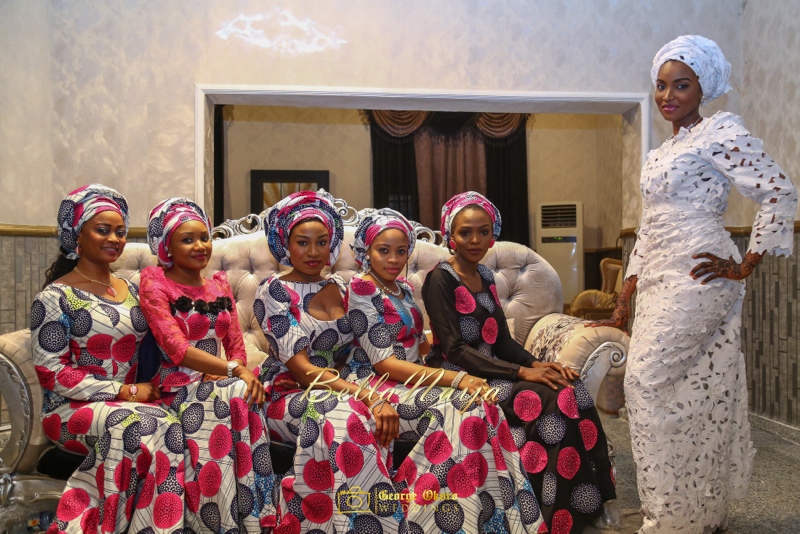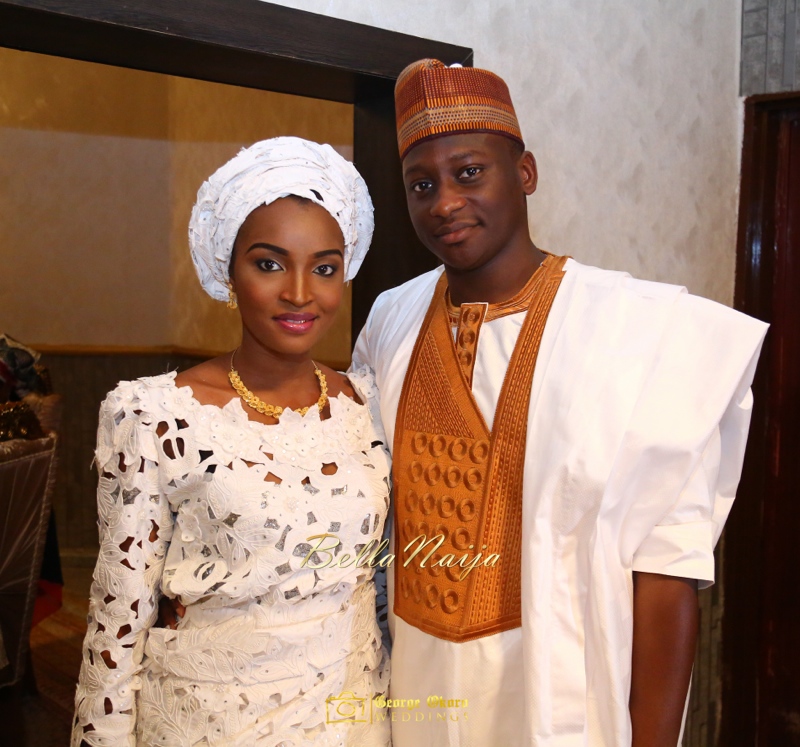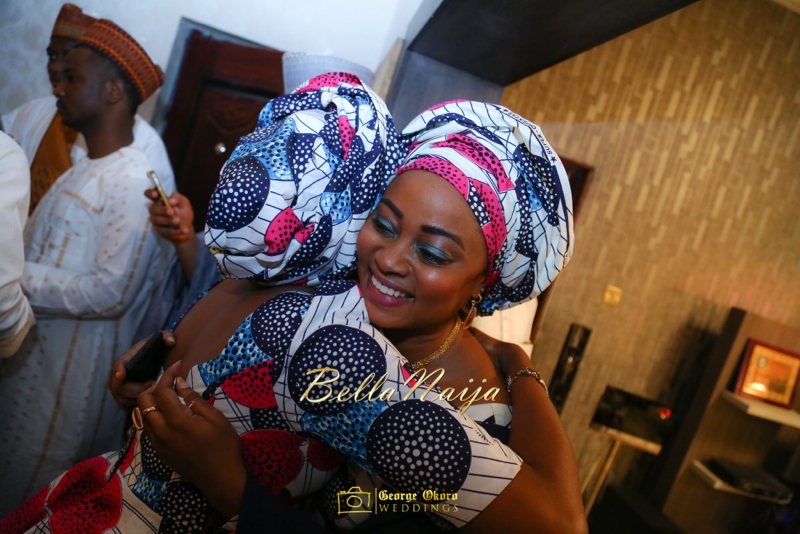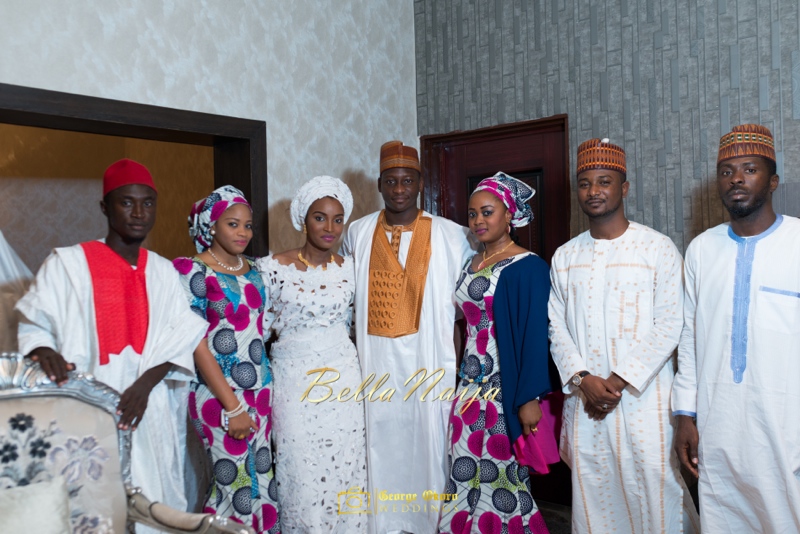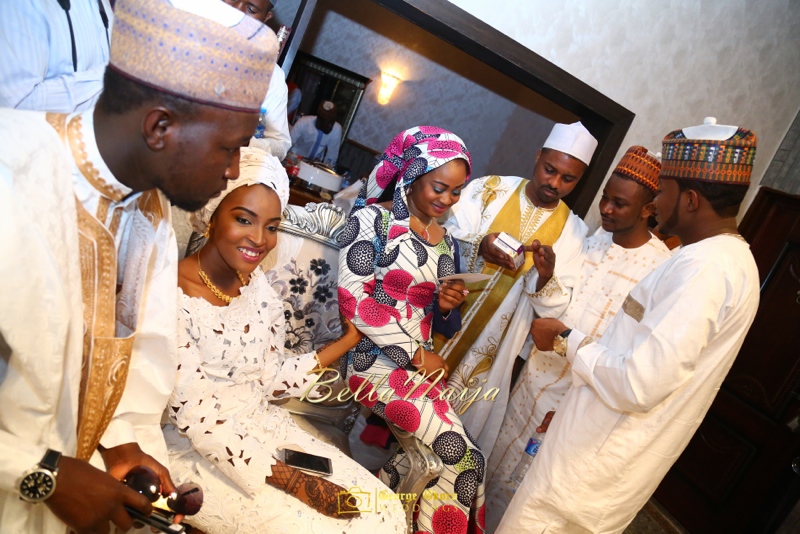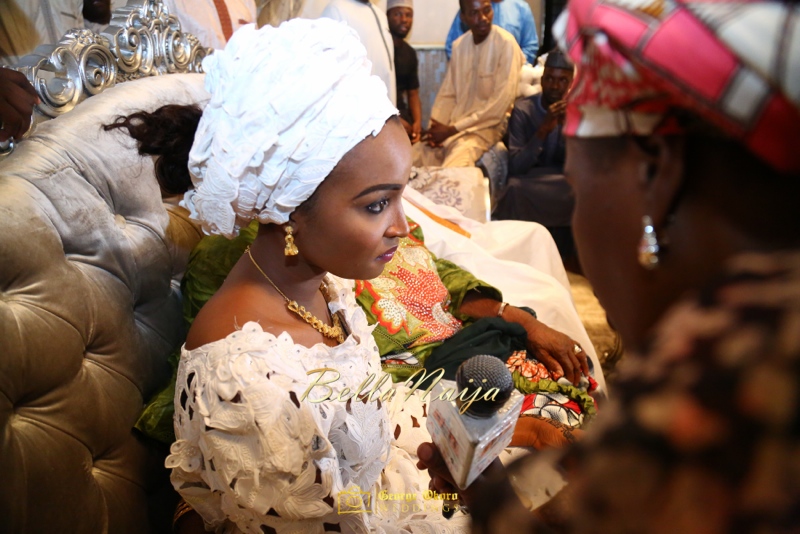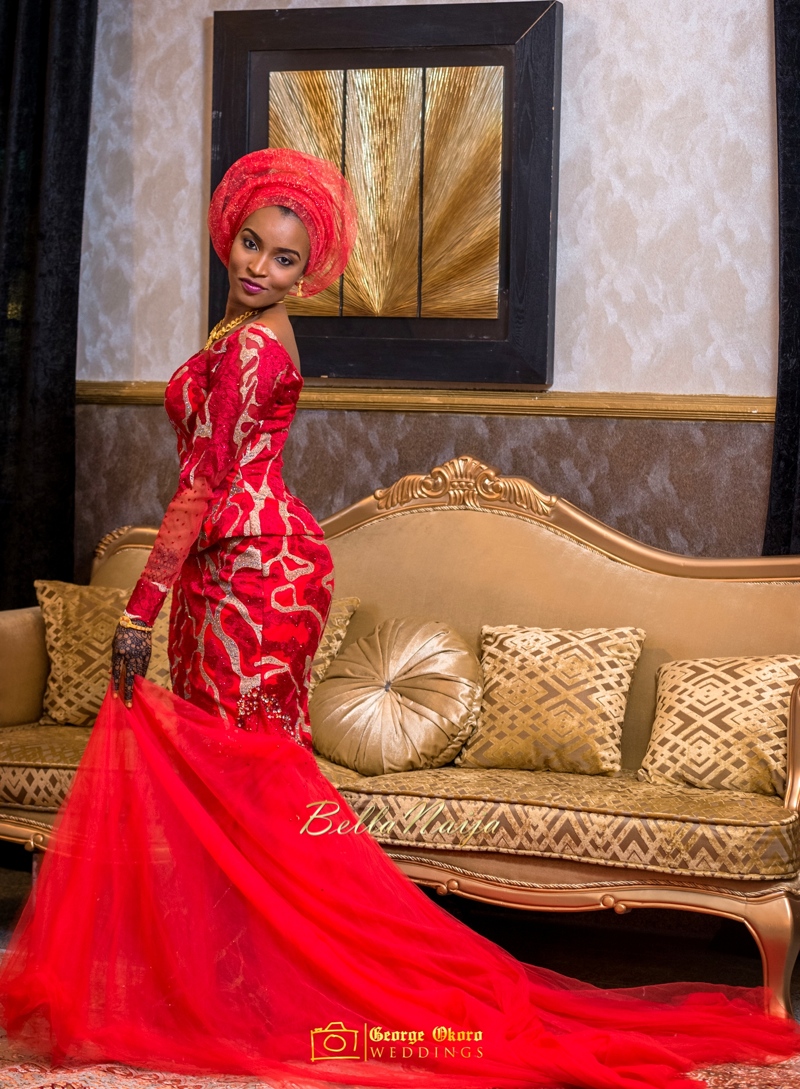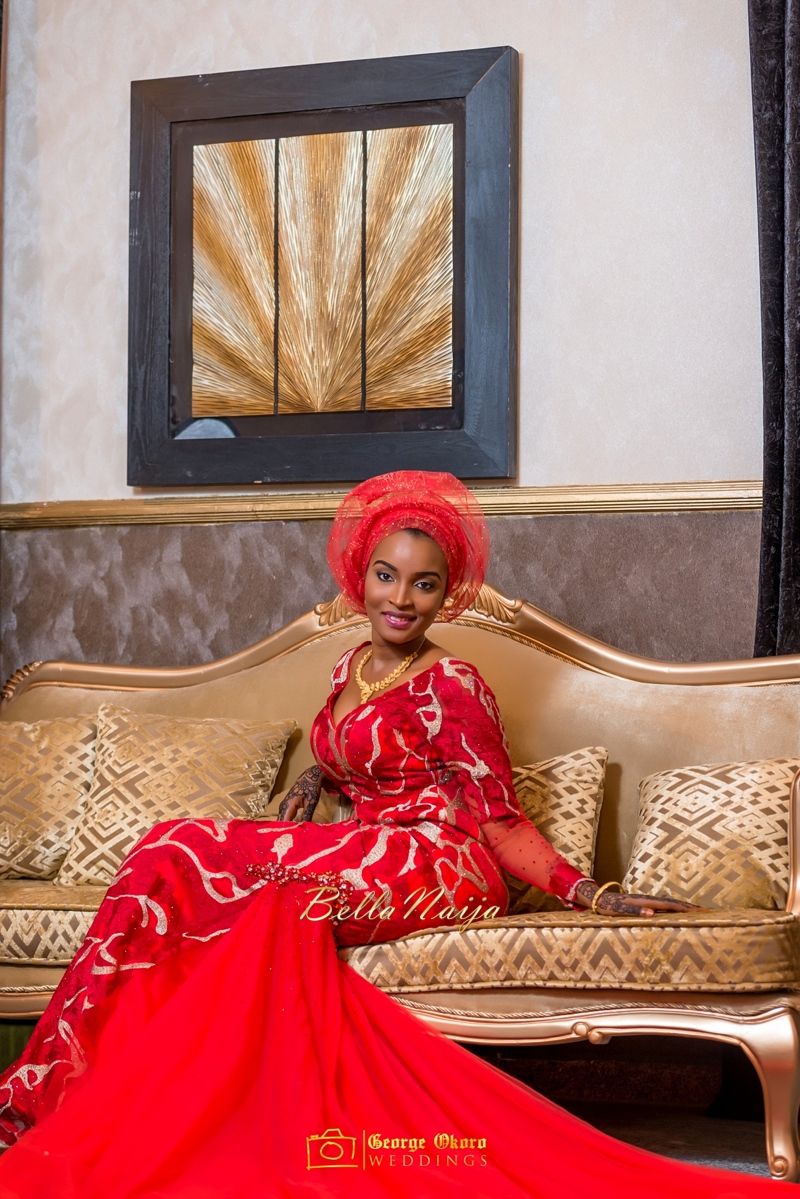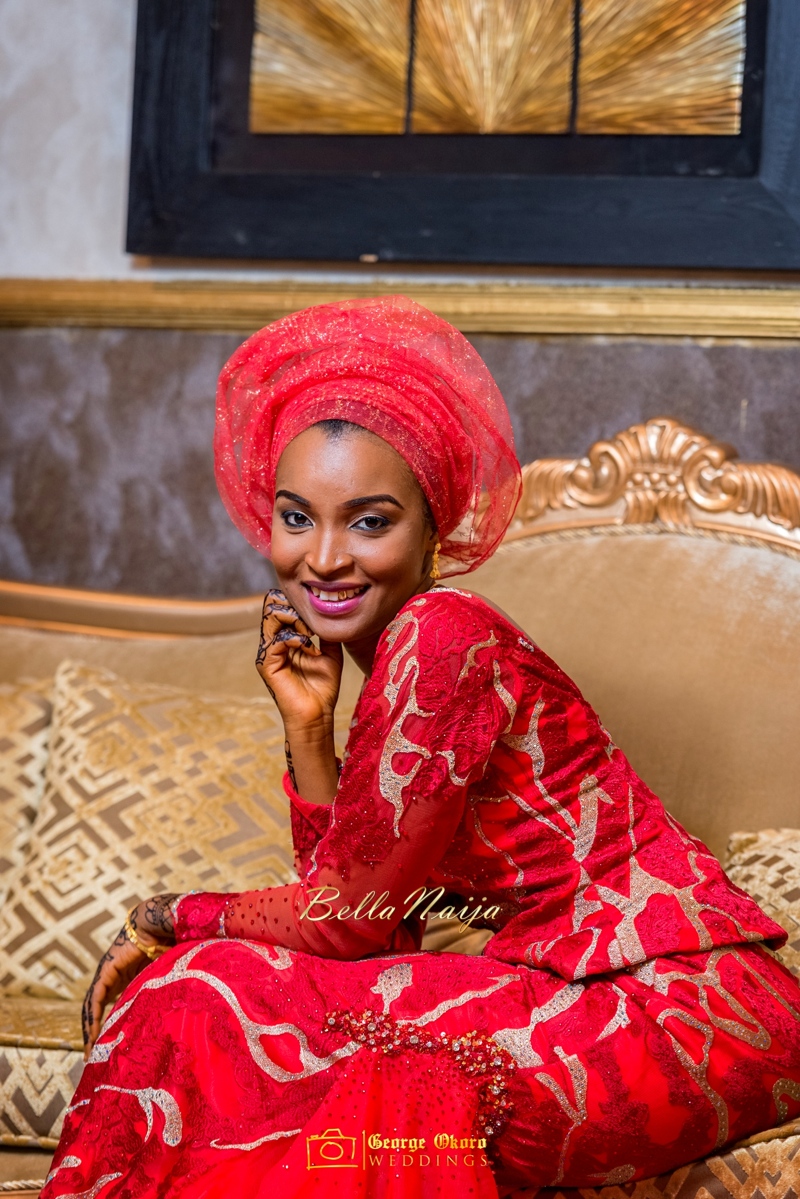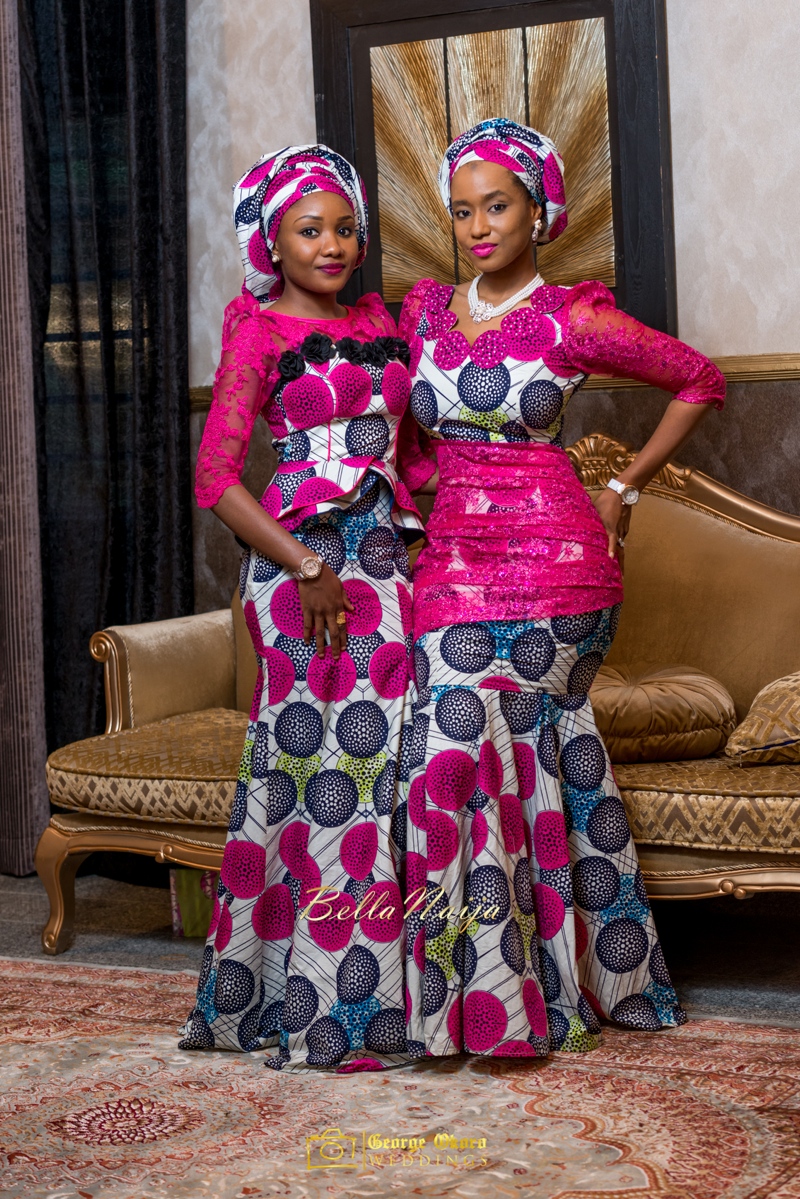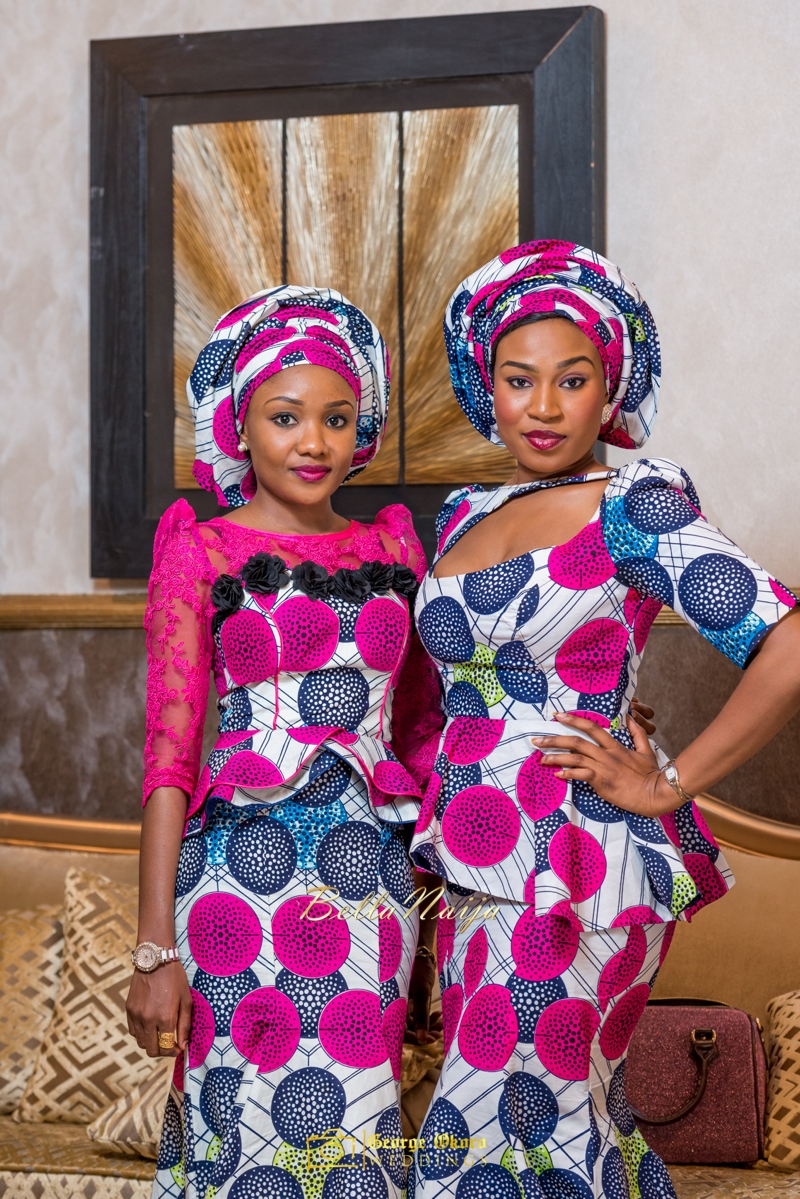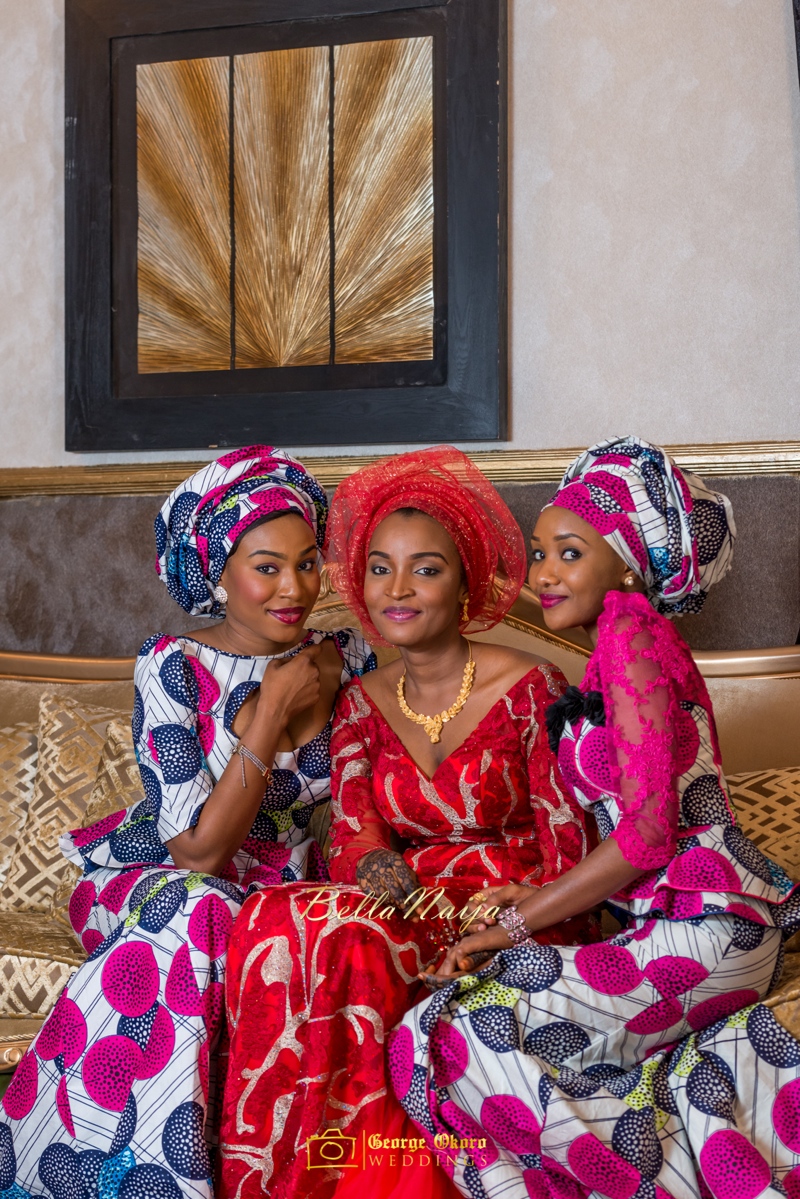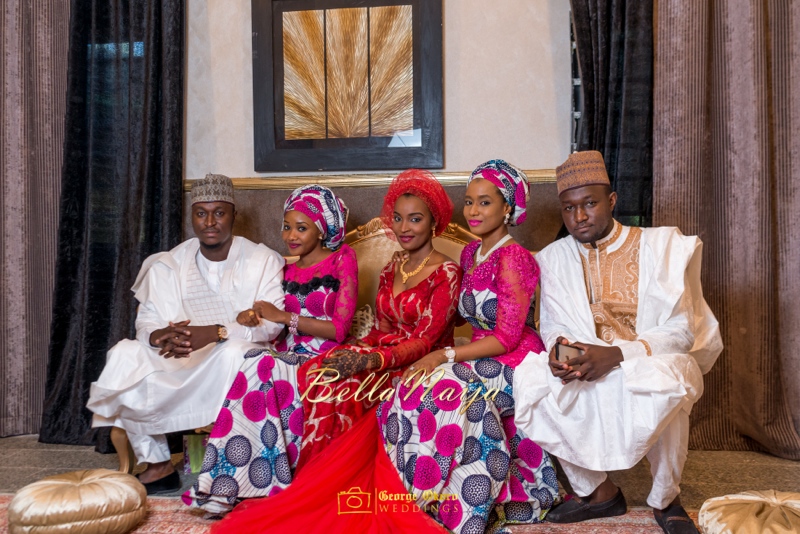 ***
Photography: George Okoro Photography | instagram.com/georgeokoro | iamgeorgeokoro (at) gmail.com | www.georgeokoro.com
Wedding Info
Date | Event | Venue
6th November 2014 | Mothers' Night | Pharisina Event Center
7th November 2014 | Kamu | Silver Sand Hotel, Kaduna
7th November 2014 | Dinner | Royal Tropicana, Kaduna
8th November 2014 | English Dinner | Hotel Seventeen, Kaduna
9th November 2014 | Darin Aure Lunch | Yar'Adua Hall, Kaduna
Wedding Attire
Bride
Red Dress and Royal blue: Design by Mr Bong Dubai
Gold Dress and Champagne with Red: Design by Cordelia, New York, USA
Peach and Gold with Swarovski Pearls: Qaser Almirat Fashion Dubai
White Iro and Buba: Fabric from Al Ras Dubai Gold attire| Designed by Bouderie Apparel| Instagram.com/bouderieapparel
Navy blue and red: Almanal Centre Dubai
Daurin Aure Jewelry: @unique_jewelleries
All gele from Wuse, Abuja
Gold Jewelry: Gold Souk Dubai
Hair: Suhail Saloon
Makeup
Laura Muktar | Instagram.com/ilauras_makeover
Binta | Instagram.com/bintastouch
Groom's Suit: White shirt by Thomas Pink and suit by Gucci
Blue Bridesmaids Dresses: Designed by Cordelia, New York, USA
Vendors
Cake: Rakiya Munir @deliciosooooo
Mothers' Night and Family Dinner Decor: Blue Velvet Decor | Instagram.com/BlueVelvetMarquee
Kamu and English Dinner Decor: Mairo Abdullahi | Instagram.com/CelebrationsGalore
Invitations: Luxury Invites | Instagram.com/luxurycard
Food: Kaduna Finest Ladi (Kubi-Fat)
Drinks, cocktails: Rakiya Munir ||Instagram.com/deliciosooooo